Fat tire electric bikes now account for a substantial slice of new electric bike sales in the USA and other parts of the world. These behemoths of the e-bike world have polarized opinions, with some people dismissing them as unnecessary while others sing their praises. This article will examine important fat tire e-bike pros and cons to see if they're worth considering for practical daily transport.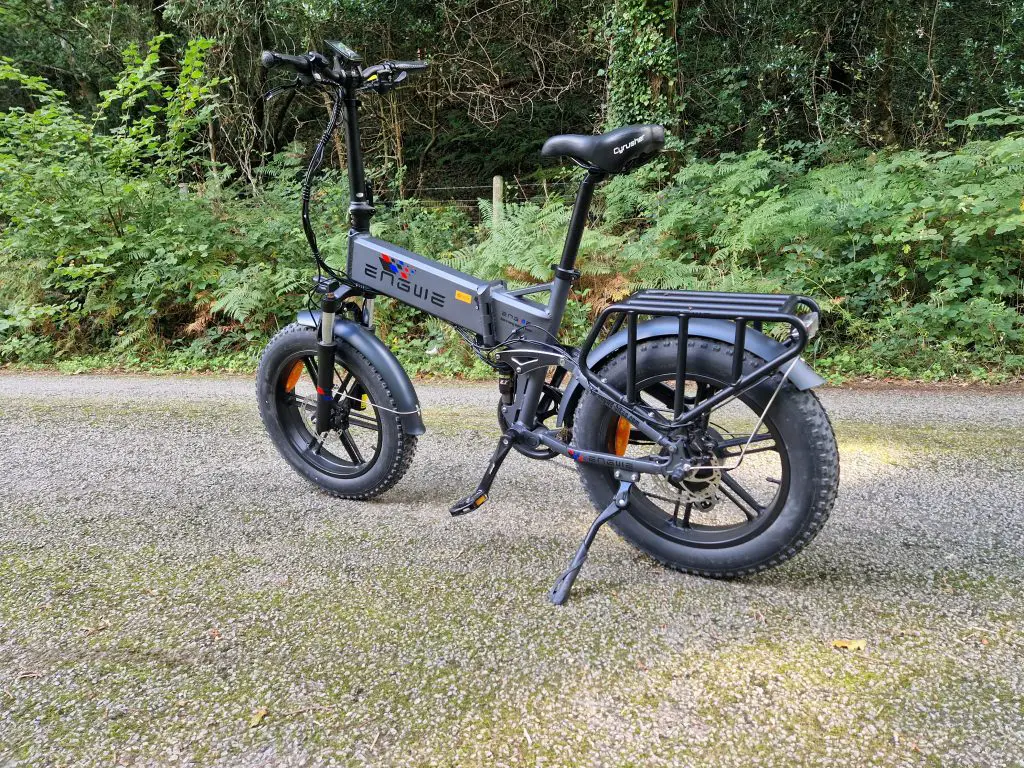 Fat Tire E-Bike Pros
1. Comfort
Like or loathe them, there's no denying fat tire e-bikes are comfortable. Having those massive 4-inch tires removes a lot of road chatter and takes the sting out of potholes and such. Factor in front or rear suspension, and you end up with a 'magic carpet' ride.
2. Great for Riding on Sand and Snow
Fat tire bikes were originally developed in the '90s by riders living in extreme parts of the US. From the hot deserts of New Mexico to the frozen tundra of Alaska, fat bikes emerged out of necessity. Ironically, nowadays, most fat tire e-bikes are ridden on asphalt, but they do ride well on wet sand. They're also great in the snow, as long as tire pressures are lowered accordingly.
3. Suitable for Heavier Riders
Finding a suitable e-bike if you're a heavier rider can be tricky if you stick with the big-name brands. Most have upper rider weight limits of 264 lbs / 120 kg. The extra wide tires on fat bikes provide extra cushioning and stability. In addition, most fat tire electric bikes seem to have upper weight limits of 330 lbs and above, with some going as high as 400 lbs.
4. They Look Pretty Good
This is a personal choice. When I first started to see fat bikes in bike stores a few years back, I thought they looked pretty cool. Those 4-inch tires give the bike an imposing presence. I can see the appeal, but I know many people who think they look ridiculous – each to their own, I guess!
5. Dealing with Obstacles
If you accidentally ride over some road debris on a regular e-bike with skinny 35 mm tires. You may damage your rim or, worse still, come off the bike. The bigger the tire, the less of a problem this becomes. Plus, fat tires cope pretty well if you want to be more adventurous and ride more challenging terrain.
---
Fat Tire E-Bike Cons
1. Heavy Weight
There's no escaping the weight penalty. Fat tire e-bikes have beefier, heavier frames, big wheels, big motors and bigger batteries. Plus, they usually have suspension (which I think is unnecessary). I have never tested a fat e-bike that weighed under 70 lbs, and have ridden some that are close to 85 lbs. To put that into perspective, my lightest road bike weighs 18.5 lbs. It feels really quick if I jump on my road bike after riding an electric fat bike with a 750-watt motor.
2. Rolling Resistance
Rolling resistance and aerodynamics are a big factor when riding a bike. Fat tire e-bikes perform very poorly in both. A typical Kenda Juggernaut 26 x 4″ tire produced a massive 38-watt resistance when tested at 16 psi [source]. Plus, they're heavy, weighing in at nearly 2 lbs per tire. When you compare that with a Schwalbe Marathon Almotion 700 x 40c – the resistance is 17 watts [source] – a difference of 20 watts per tire. When you consider most fat tire e-bikes are never ridden off-road, that's a lot of wasted energy!
3. Hard to Pedal Without Assist
Picture the scenario. You've overestimated the battery range of your e-bike – we all do it from time to time. And you have to pedal without motor assistance for the last few miles. Trying to pedal a 70 lb fat tire electric bike without assistance isn't easy, especially if you are faced with a hill! Also, you may want to conserve battery power on longer rides by pedaling without assist for periods of time. You can get away with it on flat or slightly downhill sections, but when there's a slight gradient, your legs will beg for help!
4. Reduced Battery Range
Battery range and efficiency are directly linked to bike weight, rolling resistance and aerodynamics. Fat tire e-bikes are heavy, have high rolling resistance, and have poor aerodynamics. This means a 48v 13Ah battery will give you less range on a fat e-bike than a hybrid/city e-bike. This is why most electric fat bikes have big 48v 20Ah / 960Wh batteries. This does go some way to mitigating the extra weight/energy consumption.
Most manufacturers wildly exaggerate battery ranges. For example my Fiido T1 cargo e-bike has a claimed maximum of 93 miles. The reality is, I get about 35 miles riding in level 2 assist on hilly country backroads. I recommend looking at the claimed range and reducing by at least 50%.
5. Sizing
Most fat tire e-bikes are usually 'one size fits all' – I'm just over 6 ft, and I've never had an issue with sizing. Most folding electric fat bikes are okay and can be ridden by riders from about 5'2″ all the way up to around 6'4″. The larger hardtail and full-suspension bikes like the Cyrusher XF800 are quite long. There is usually plenty of adjustment in saddle height, but to bring the handlebars closer, you may need to fit shorter or adjustable handlebar stems.
6. Maintenance Costs
The increased weight comes with increased wear and tear on some components. The obvious one is the tire price. Although fat tires are easy to come by, they can be more expensive than their regular-sized counterparts. In addition, inner tubes cost more as well. Then, there's increased wear on the brake pads and wheel bearings. Finally, a lot of these bikes have unnecessary suspension systems fitted. You have linkages and bushings to think about. These suspension units are usually unbranded budget items and will not be as durable as something by a premium brand like Rockshox.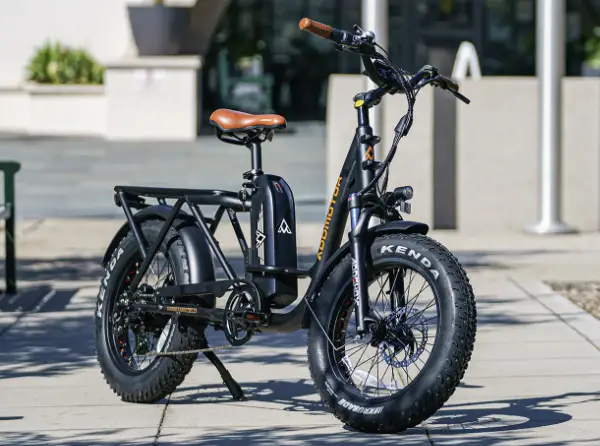 Conclusion- Are Fat Tire E-Bikes Worth It?
Fat tire e-bikes are here to stay. Sales aren't showing any signs of slowing down, and more manufacturers are jumping on the bandwagon. If you're considering buying a fat tire e-bike, you must ask yourself whether you really need one? I don't see the point if you plan to ride mainly roads. If you want an electric bike for a mixture of on and off-road riding, maybe you'd be better off with a regular electric mountain bike. Fat bikes really come into their own on surfaces like sand, mud and snow – if these are likely to factor into your daily riding, then I would wholeheartedly recommend one.
What do you think of fat tire e-bikes? Feel free to share your thoughts in the comments section below.
Related Articles