At ebikechoices.com, we're passionate about electric bikes and the positive effect they've had on people across the globe. It's our goal to provide balanced and unbiased advice on anything from buying a new electric bike to converting a bike to electric. In addition, you'll find electric bike reviews, and useful buyer's guides for anything from e-bikes, and e-scooters to e-bike conversion kits.
Ebike Choices was started at the very end of 2018 by Tony, a 53-year-old e-bike enthusiast from Cornwall, located in the far South West of England. What started out as a side-line to compliment his electric bike conversion business has grown steadily over the years. Tony is still madly passionate about e-bikes and cycling and is always on hand to answer questions or give advice through the comments section (which can be found at the bottom of each article).
Tony – Article Writer and E-Bike Enthusiast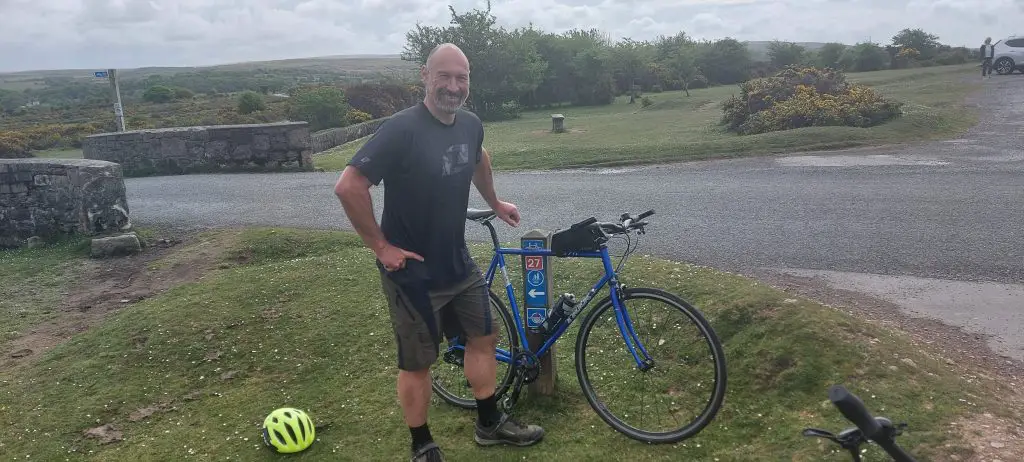 Why is Tony so passionate about electric bikes? At 47 years of age, Tony was given a 'yellow card' by his doctor – years of poor lifestyle choices were finally catching up with him. And, if he didn't make significant changes, things would only worsen. Tony was a passionate cyclist in his youth and always longed to return to the saddle. But unfortunately, his poor lifestyle had robbed him of his fitness. His doctor suggested he try out an e-bike as a way of gradually rebuilding his fitness. This was the start of a long journey that led him to where he is today. Since then, he has cycled over 27,000 miles and lost over 70 pounds in weight. Tony credits the e-bike as his gateway to a healthier life and wishes to spread the word!
Just a fraction of the custom electric conversions Tony built, when running his e-bike conversion business.