Popular Chinese e-bike brand Bezior has just released an interesting new e-bike. The Bezior XF800 electric fat bike uses a 500w mid-drive motor with a 48v battery. Looks like it could be fun to ride, I'll have to see if I can get my hands on one for a review shortly.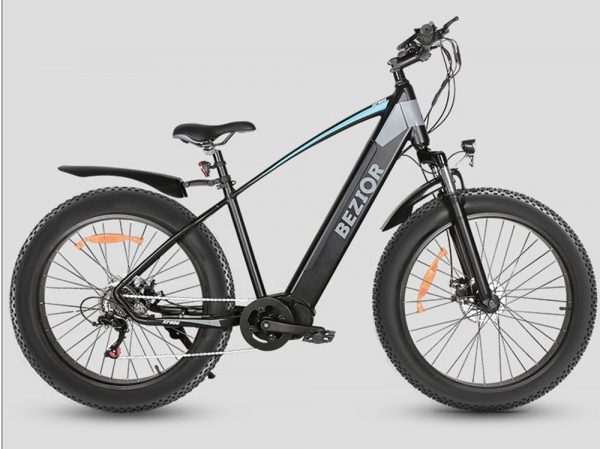 Summary
For those who are unfamiliar with the Bezior brand, the company is fairly new, having started in 2018. It's quickly expanded and now employs 200 staff over two facilities in Shenzhen and Hong Kong.
Their e-bikes are aimed at the budget end of the market, with an emphasis on offering good value for money with decent quality.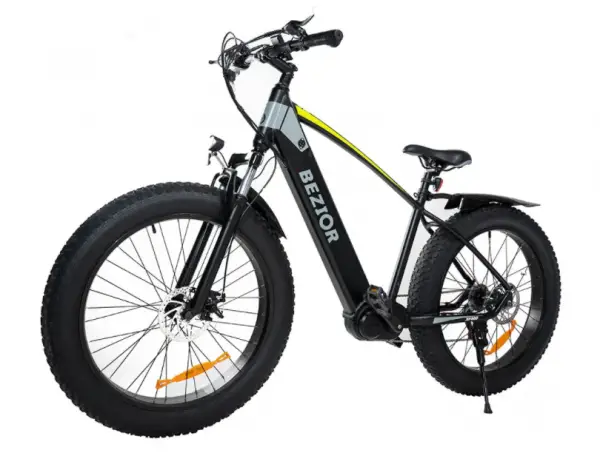 Motor
I would say that 90% of the electric fat bikes currently available in the EU and UK use hub motors. These are okay for moderate off-road riding but aren't particularly good when it comes to steep, technical ascents. Even the powerful 750w-1000w geared hub motors can struggle on steep climbs, so I've always been puzzled why there aren't more mid-drive fat bikes out there.
Bezior has addressed this problem by using a torque-sensing mid-drive motor. I couldn't find any info on the motor used on their website, so I had to identify it visually.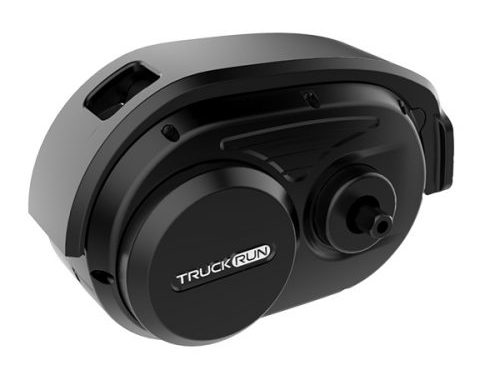 The motor used looks very much like a Truckrun TK.M01 – this motor is rated 250w – 350w at 36v or 48v, but with an 18A controller would be producing peak power well over 500w.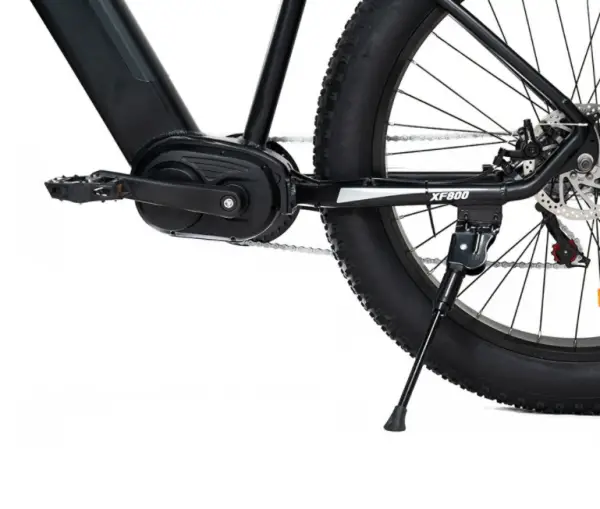 Truckrun is not as well-known as Bafang, but I've seen their motors on some brands in the US and UK (Whisper Wayfarer M7) so can only assume they are reasonably reliable. This motor uses a torque sensor (like the Bafang M200) and has a claimed maximum torque figure of 100Nm – this should make for pretty good performance.
Check Price and Availability on Amazon
Battery
There is a removable 48v 13Ah battery which has a claimed range of up to 60km (37 miles) which seems like a reasonable estimate for a motor with a battery of this size.
Bike components
The gearing is Shimano 7-speed with Tourney derailleur and TX50 thumb shifters – these are the mainstay of most budget e-bikes and are durable and cheap to replace if they ever go wrong.
Brakes are mechanical disc brakes using resin pads and should provide adequate braking – these could easily be upgraded to hydraulic brakes if required.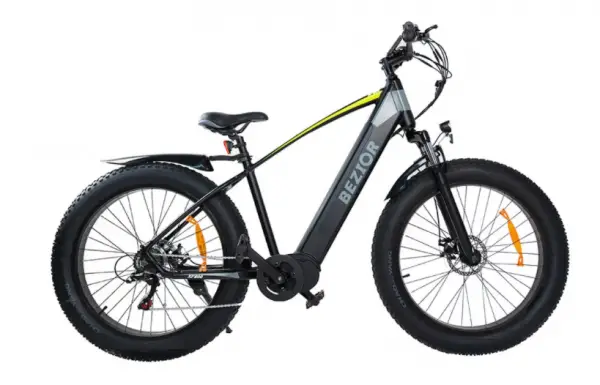 A front coil-sprung suspension fork will provide an added layer of cushioning on the front, although I don't personally think they're necessary on a fat tyre e-bike as the tyres provide enough cushioning and the suspension forks just add to the weight of the bike.
The frame has a typical geometry found on e-bikes at this price, with a steeply sloping top tube and tall front end. This kind of frame design is going to be better for rider comfort, but not so good for steep, technical descents off-road. But I would imagine the Bezior XF800 is aimed more at the rider who wants to cruise around and maybe do a spot of beach riding.
Conclusion
Unless you build your electric fat bike, it's rare to see one available with a powerful mid-drive motor. If you're bothered by legality, then the Bezior XF800 won't be for you. Its 500w motor makes it illegal to use on the roads in the EU and UK, but it can be legally used on private land.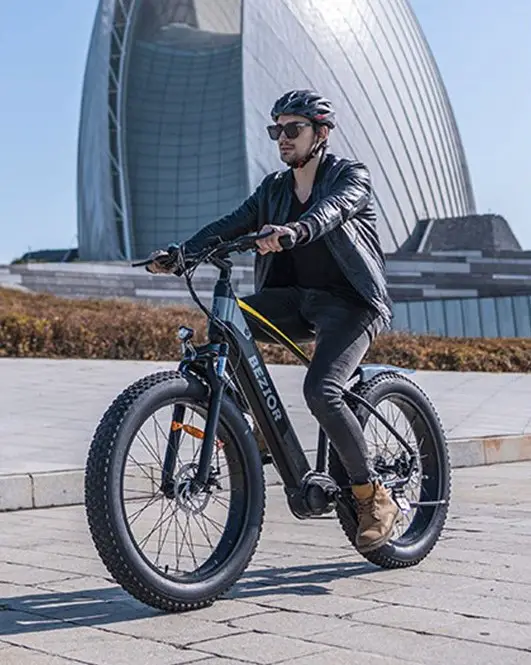 The Truckrun motor should be fairly reliable and provide very good performance. It's priced at the more expensive end of the budget spectrum and it would have been nice to see better gearing used and hydraulic brakes at this price. If you found the mechanical brakes inadequate, then it would be fairly cheap to upgrade to hydraulics.
If you're looking for a fun e-bike to use on private land or you have a big secluded beach nearby then I reckon the Bezior XF800 is worth considering. With a top speed of 40km and the high-torque output of the motor, I can imagine it's great fun to ride. There's certainly nothing quite like it available at this price and I feel a mid-drive motor is much better suited to a fat bike than the hub motors usually used. Check out the best electric fat bikes in 2023.
Check Price and Availability on Amazon
Own a Bezior XF800? Feel free to share your thoughts in the comments section below.