Despite the overwhelming array of electric bikes on the market, the DIY option is still very popular amongst enthusiasts. The best ebike conversion kits allow you to customise a bike to suit your needs. The end user can fine-tune things like battery capacity, motor power, and pedal assist characteristics in providing the perfect biking experience!
What are the best bike conversion kits in 2023?
Why do ebike conversion kits make sense? Because they are affordable and customisable. You can fit a more powerful motor if you live in a hilly area. Do you need an electric bike to tackle longer journeys? No problem, you can choose a bigger battery to suit your requirements.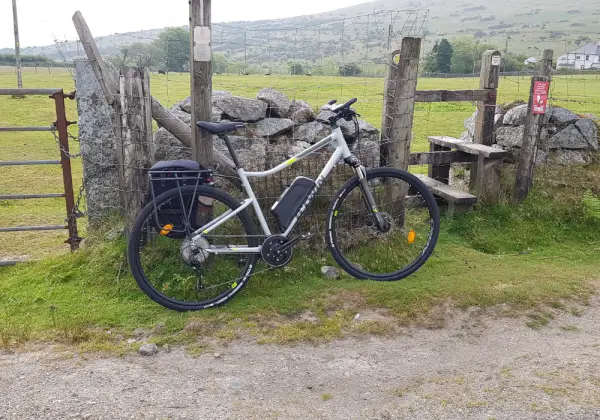 Without further ado, here are my recommendations for the best ebike conversion kits in 2023. I ran a successful electric bike conversion business for five years and have extensive knowledge and experience with most of the kits featured below. For more information, please read my electric bike conversion kit guide at the bottom of this article.
---
CYC Photon
Best New Electric Bike Conversion Kit for 2023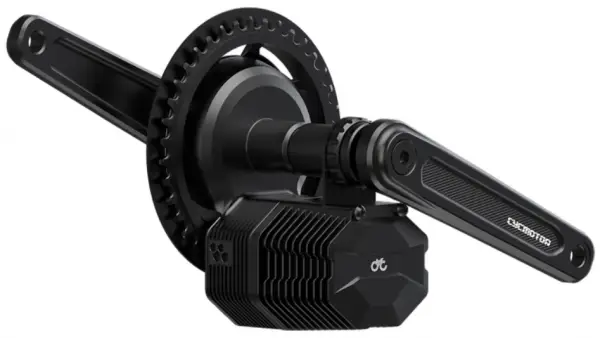 Specifications
Motor location: Bottom Bracket
Motor compatibility: 68 – 83mm Threaded, BB92 Pressfit, 100mm or 120mm threaded
Motor weight: 3.3 kg
Power output: 1200-watts max – can be configured to meet EU / UK 250-watts (continuous)
Voltage: 36 – 52 volts
Top speed: 30 mph (estimated) depends on gearing and other factors
Price: $950 / £975
Pros
Compatible with different bottom bracket types
Lightweight
Customisable
Good chainline
Cons
Expensive
Increased wear on bike gear components and chain
The new CYC Photon looks like the mid-drive ebike conversion kit we've all been waiting for! For the last couple of years, I've been saying that the ebike conversion world needs a bit of a shake-up. A lot of what's on offer in 2023 hasn't changed that much in nearly eight years.
Hong King-based CYC already shook things up with their X1 Pro motor, aimed at the high-performance end of the market. This latest offering from CYC looks like it fills the void between the Bafang BBSHD and X1 Pro. It's lightweight, compatible with various bottom bracket sizes and has a torque-sensing assist. In addition, you can configure the motor parameters through the CYC Ride Control smartphone app. They have even designed the chainring to reduce offset and improve the chainline.
---
Bafang BBS02B 750w
Best Mid-Drive EBike Conversion Kit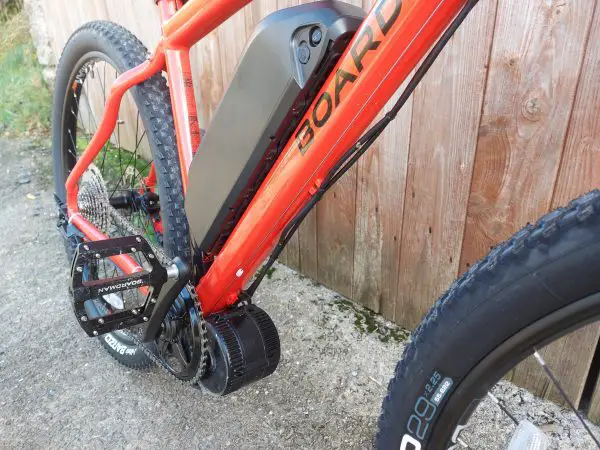 Specifications
Motor location: Bottom Bracket
Motor compatibility: BSA 68mm – 73mm threaded bottom bracket shell
Motor weight: 4.6 kg
Power output: 750-watts (nominal) 1200-watts (peak power with 48v battery)
Voltage: 48-volts
Top speed: 28 mph (estimated) depends on gearing and other factors
Price: $400 / £400 Varies depending on the supplier
Pros
Very powerful
Customisable
Smooth and quiet
It is fairly straightforward to install
Cons
Poor chainline
Only compatible with threaded bottom brackets
Hit-and-miss reliability
The Bafang BBS02B 750w has been around for a few years and has benefited from several upgrades. At its time of release in 2014, it was heralded as the best plug-and-play electric bike conversion kit on the market. Although early reliability issues plagued it, the BBS02B remains a global best-seller. I installed over one hundred of these motors over five years – in the first three years, I had a 10% failure rate (controller), but it seemed more reliable in subsequent years.
Riding a Bafang BBS02B-powered bike for the first time is memorable. It's very powerful and will take you effortlessly up any hill. Installing the Bafang takes around 3 hours. I highly recommend the Bafang BBS02B 750w; it's a great motor and easy to maintain, thanks to excellent parts availability.
---
Tongsheng TSDZ2
Best Torque-Sensing EBike Conversion Kit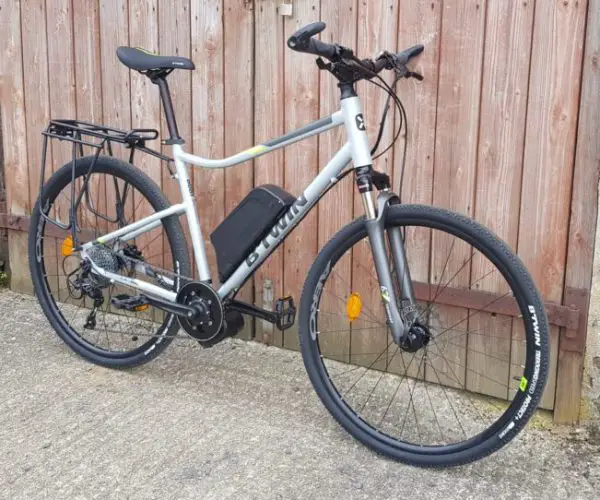 Specifications
Motor location: Bottom Bracket
Motor compatibility: BSA 68mm – 73mm threaded bottom bracket shell
Motor weight: 3.6 kg
Power output: 250w – 500w (nominal)
Voltage: 36-volts or 48-volts
Top speed: 15 – 25 mph (estimated), depending on gearing and other factors
Price: $350 / £300 The price varies between suppliers
Pros
Torque-sensing pedal assist
Lightweight
Neat with minimal wiring
Cons
Poor chainline
Not as good for steep hills
Some reliability issues
The Tongsheng TSDZ2 is a plug-and-play mid-drive ebike conversion kit. This system uses a sophisticated torque sensor for pedal assist, giving you power proportionate to the force applied to the pedals (much like the Bosch system). The benefits of this system are that it gives you an enhanced cycling experience rather than just giving you power whenever the pedals are turned. In other words, you still have to put some effort in. Also, it's more efficient (than the Bafang).
I have installed nearly fifty of these motors with very few issues over the years. This is a popular motor for converting a recumbent due to its lower weight (when compared to the Bafang). The TSDZ2 was recently updated, and several weak points were addressed. I love Tongsheng. It is a cracking mid-drive motor for the money. This is the kit for you if you are after Bosch-like performance for a fraction of the price. For more info on fitting, check out the Tongsheng installation manual.
---
Bafang BBSHD
Best 1000w Mid-Drive Electric Bike Conversion Kit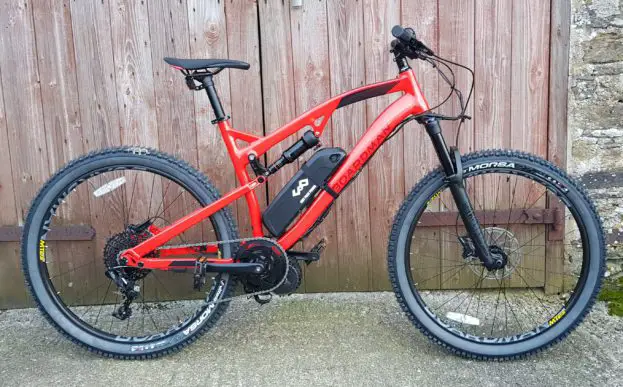 Specifications
Motor location: Bottom Bracket
Motor compatibility: BSA 68mm – 73mm threaded bottom bracket shell
Motor weight: 4.8 kg
Power output: 1000w (Nominal) over 1500w (Peak)
Voltage: 48 volts (52 volts Optional)
Top speed: 28 mph – 35 mph (Depending on Gearing)
Pros
Super smooth
Great performance
Robust and generally reliable
Customisable
Cons
Poor chainline
Heavy
Quite expensive
If you're familiar with ebike conversion kits, you'll know the Bafang BBSHD is popular. It's been a go-to mid-drive motor for enthusiasts for the past seven years. While it may not seem much more powerful than the BBS02B on paper, you'll feel the extra power when you ride it. It's not the most powerful e-bike motor, but affordable for most people.
With a high-quality 52-volt battery, peak power will be nearly 1800 watts (with a fully charged battery). Even as the voltage drops off, power stays above 1200 watts. It climbs hills like a mountain goat, making your bike wheelie if geared low enough. No other conversion kit offers the same bang for your buck, value for money and relative ease of installation.
---
Ebikeling
Best EBike Conversion Kit for Fat Tyre Bike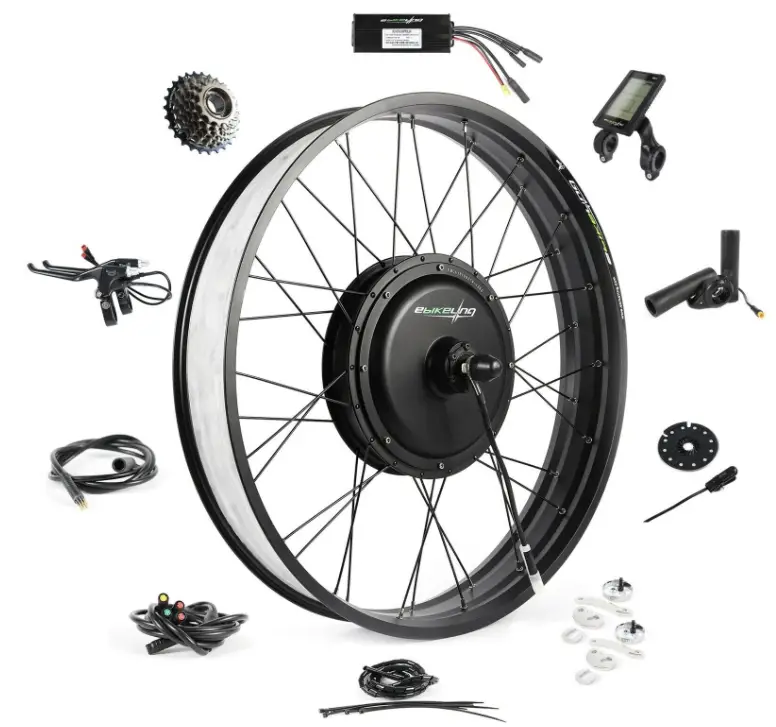 Specifications
Motor location: In front or rear wheel
Motor compatibility: 135mm front or 175mm rear quick-release rear dropouts
Motor weight: 15.8 lbs
Power output: 1200 watts (1450-watts Peak)
Voltage: 48 volts
Top speed: 28 mph
Pros
High quality
Reliable
Straightforward to install
Good top speed
Cons
Heavy and inefficient
Not so good on steep hills
The Ebikeling 1200-watt fat tyre ebike conversion kit is a high-quality option available to customers in the US and Canada. They also ship to the UK and EU, but the shipping cost is high. It's a popular choice with electric bike enthusiasts and provides a cost-effective way to convert your fat tire bike to electric. In addition, the Ebikeling kit is available in either front or rear wheel fitment, so you could potentially build yourself an all-wheel drive beast of a machine!
With a peak power of 1450 watts, there's plenty of power for cruising on gravel tracks or taking your bike to the beach. These direct-drive hub motors are very smooth and practically silent. The only downside is they're not particularly efficient so that you will need a good battery with a large energy capacity.
This kit includes everything you need (apart from the battery) to get going. And there's good customer support and warranty backup from a US-based company. It is worth considering if you want to boost your fat bike performance.
---
Bafang Rear Wheel Conversion Kit
Best Rear Hub Motor Conversion Kit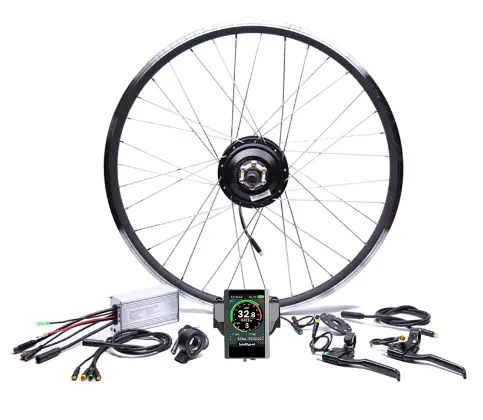 Specifications
Motor location: In front or rear wheel
Motor compatibility: 135mm front or 175mm rear quick-release rear dropouts
Motor weight: 4 lbs
Power output: 500w
Voltage: 36v or 48v
Top speed: 15 – 25 mph
Price: $300 / £300 The price varies between supplier
Pros
Very smooth performance
Reliable
High torque output
Cons
Not legal in the UK and EU
Lots of wiring to tidy
Bafang has been a global leader in electric bike components for years, and its geared hub motors are among the best available. They are so good that many electric bike manufacturers use their hub motors in factory electric bikes. The Bafang hub motor is generally very reliable while at the same time offering top-class performance. The motor is a little noisier due to the planetary gears, but the noise is minimal.
The other great thing about the Bafang hub motor is its durability. Geared hub motors can sometimes suffer from the wear of the planetary gears (usually made of nylon), but with the Bafang hub motor, it doesn't seem too much of a problem. As with all hub motors, you must regularly check and tighten the spokes and ensure you fit an excellent puncture-resistant tyre like a Schwalbe Marathon Plus – to save on time-consuming roadside puncture repairs.
---
Voilamart
Best Budget E-Bike Conversion Kit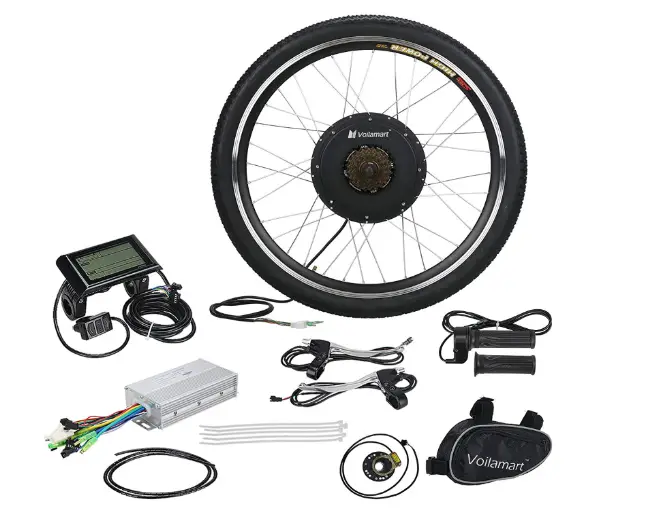 Specifications
Motor location: In front or rear wheel
Motor compatibility: 135mm quick-release rear dropouts or 100 mm on the front
Motor weight: 8 kg
Power output: 1000w (1200w peak power)
Voltage: 48v
Top speed: 25 mph – 30 mph
Price: $220 / £220 The price varies between supplier
Pros
Very cheap
A lot of power for the price
Reliable
Cons
Very heavy
Inefficient
Not road legal in the UK and EU
The Voilamart 1000w rear wheel direct drive e-bike conversion kit offers exceptional value for money. In fact, out of all the kits reviewed in this article, this one offers the best bang for your buck! It's usually available in 26″, 28″ and 26″ wheel sizes.
I have installed loads of these over the years, and they are surprisingly reliable, considering the bargain price. These direct-drive hub motors are generally very robust and reliable. They may not be particularly efficient, but this motor will give you enough power to comfortably ride at 25 – 30mph on the flat. It's worth considering if you are after something a bit faster.
---
Yose Power Front Wheel Motor Kit
Best Front Wheel E-Bike Conversion Kit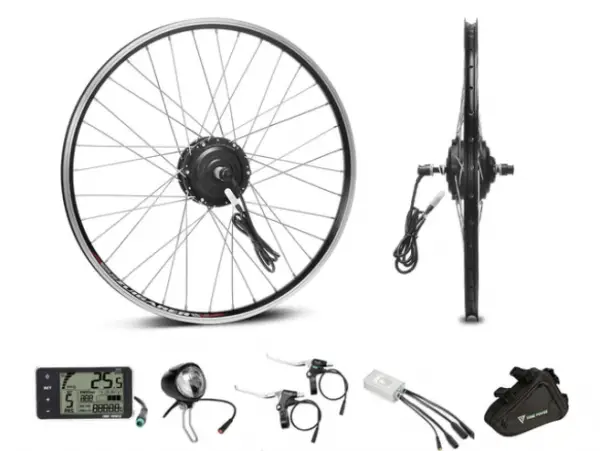 Specifications
Motor location: Front wheel
Motor compatibility: 100mm
Motor weight: quick-release dropouts
Power output: 250w
Voltage: 36v
Top speed: 15.5 mph / 25 km/h
Pros
Excellent value for money
Easy installation
Tools included
Nice display
Road legal in the UK and EU
Cons
Noisy under load
It adds a lot of weight to the front
Not suitable for steep technical off-road climbs
👇Use Discount Code: BH2E24BXQH for a €10 discount (Yose Power Direct)
During my time converting e-bikes, the Yose Power e-bike conversion kit was among the most popular. If you're looking for one of the easiest ways to electrify your bike, a front hub motor is simple to fit. I used to deal with Yose Power directly and always found them to be very helpful. Plus, their motor kits come with a tool kit, cable ties, and instructions.
Performance is quite good for moderate hills and rolling terrain, and because these motors are quite small, they don't add too much weight to your bike. In addition, the 250-watt version is road-legal in the UK and EU. For the price, they're probably one of the best e-bike conversion kits going and well worth considering if you want a quick and easy way to convert your bike to electric.
---
EBike conversion kits (a quick guide)
Several important factors must be considered when searching for the best electric bike conversion kit. I have outlined some important considerations below to help you make the best choice for your needs.
E-bike laws: This is the first and most important consideration. E-bike laws vary from country to country. For example, US federal law allows for 750 watts and up to 28 mph for a class 3 e-bike. UK e-bike laws are much stricter – you are limited to 250 watts and 15.5 mph. Building a non-compliant e-bike and using it on public roads could land you in hot water. Plus, you may get your pride and joy confiscated.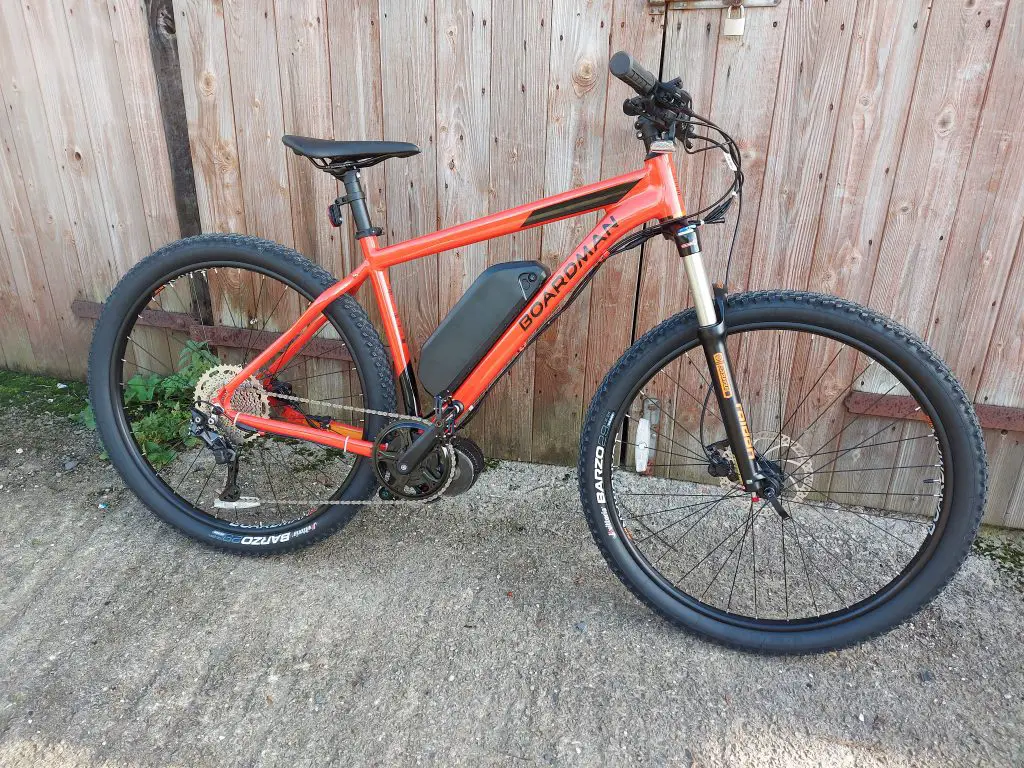 Power output: The motor power is measured in watts and typically ranges from 250-1500 watts. A higher-wattage motor will provide more assistance but require a larger battery and may be more expensive. It's also worth remembering that higher wattage doesn't always translate to better performance. The type of motor and the way it delivers the power is important. You can have a 250-watt mid-drive motor, outperforming a 750-watt hub motor on hills.
Check out the top 20 electric bike FAQs
Battery capacity: The battery is the power source for the e-bike and is measured in voltage and amp hours (Ah). A larger battery will provide a longer range and add weight to the bike. Battery choice is one of the most important things to consider when buying a conversion kit. Buy cheap, and you may not get the best out of your motor. Plus, longevity may be greatly diminished. The type of lithium cells used and how the battery is assembled will all affect performance. So, for that reason, I recommend getting a battery that uses either Samsung, LG, Sanyo, or Panasonic cells.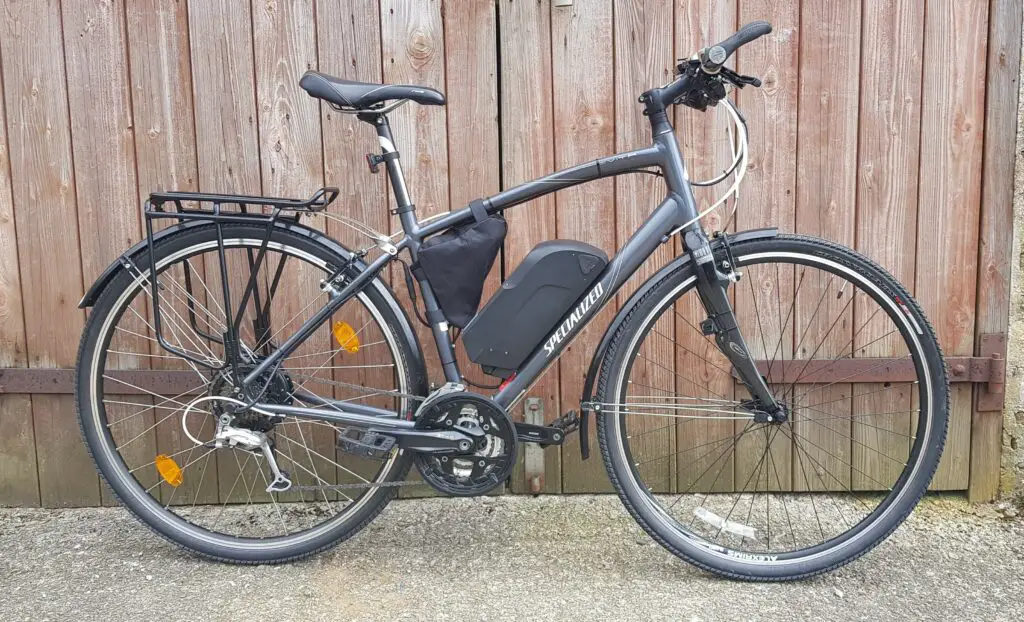 Compatibility: If you're buying a hub motor, choose a conversion kit compatible with your current bike's wheel size – this can usually be found on the tyre's side wall. In addition, most hub motor kits are for quick-release dropouts – some modern bikes have thru-axle frames, which would not be suitable for these motors. For a mid-drive motor, there are different things to consider – the main being your bicycle's bottom bracket size. Most mid-drive motors fit a standard BSA threaded bottom bracket of 68 mm-73 mm with an internal diameter of 33.5mm.
Speed: This also relates to legality. Most e-bike conversion kits come with an LCD, allowing you to limit your bike's top speed. This can be useful for riders who want to stay on the right side of the law, maximise battery range or use their e-bike for commuting or recreation, and not for high-speed riding.
Types of ebike motor
Mid-drive motor: A mid-drive or crank-drive motor is fitted in place of the bicycle's bottom bracket – this component connects the crankset to the bike and allows the crank to rotate freely. The main benefit of this type of motor is it places the extra weight centrally and low down. This can improve stability and handling and make the bike feel more 'planted'. Other benefits include performance and efficiency. Because a mid-drive utilises the bike's drivetrain to transfer power to the back wheel (like on a motorcycle), you get better torque and much stronger hill-climbing ability. This is my favourite kind of e-bike motor.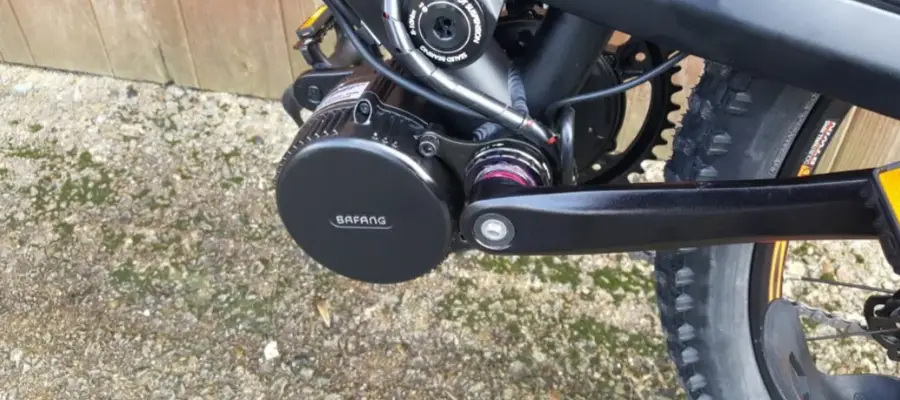 Hub motor: These are the cheapest and most common types of conversion kits. Electric hub motors have been around for over 100 years, and modern direct-drive motors are that far removed. They are heavy and inefficient. But, they offer substantial performance gains for not a lot of money. Geared hub motors are more recent. And, as the name suggests, these motors have a planetary gear system which allows the motor to spin faster than the wheel. They produce more torque and are much better at hill climbing. Plus, they are much lighter and more energy efficient (than direct drives).
Friction drive motor: These motors have also been around for a while and are an easy way to boost your pedal power. These are usually fully integrated units with relatively low battery ranges. A small motor drives a rubberised roller. Which, in turn, makes contact with the tire and assists. Recently, motors like the Rubee X featured above have taken this old technology and added a modern twist. A single unit you can fit onto most bikes and quickly remove when not in use. It is ideal for the commuter or rider looking for a boost occasionally. But it's not really practical for longer-distance riding.
Find out more about the pros and cons of hub motors vs. mid-drives
E-Bike conversion kit pros and cons
Pros
Customisation: You can choose a kit that fits your needs and preferences. If you live in a very hilly area, you can specify a high-torque mid-drive with plenty of hill-climbing power. Or, if you live in a flat area, maybe a big hub motor for effortless cruising. In addition, you can get the right battery for your requirements. If you only ride short distances, a small battery will suffice. If it's weekend adventures off-the-beaten-track, then a big, high-capacity battery is what you need.
Using a bike you already own: Still got that classic '90s mountain bike languishing in your shed or garage? Why not give it a good clean-up, service, and fit conversion kit? It will completely transform it and motivate you to get out and ride. Hills and headwinds needn't be a problem anymore!
Cost: Generally speaking, converting a bike you own to an electric one will be significantly cheaper. With most mid-drive electric bikes starting at over $1500 / £1500, you can build one for a fraction of that price.
Cons
Compatibility issues: You've taken measurements and double-checked everything, only to find that installing your kit's not going well. Unfortunately, this does happen, and even after five years in the trade, I still came unstuck occasionally. No two bikes are the same, and most e-bike kits are generic. As long as you research beforehand, you will limit this risk.
Excessive wiring: If you want your project to look like a factory-produced e-bike, you must deal with all the excessive wiring that usually comes with these kits. It took me a little practice, and you'd be surprised how good the finished article can be. But, if you slap everything on and don't tidy anything up, your bike will have a 'DIY look'.
Reliability: In my experience, most e-bike conversion kits are fairly reliable. But, problems do seem more common with conversion kits when compared with factory-produced electric bikes.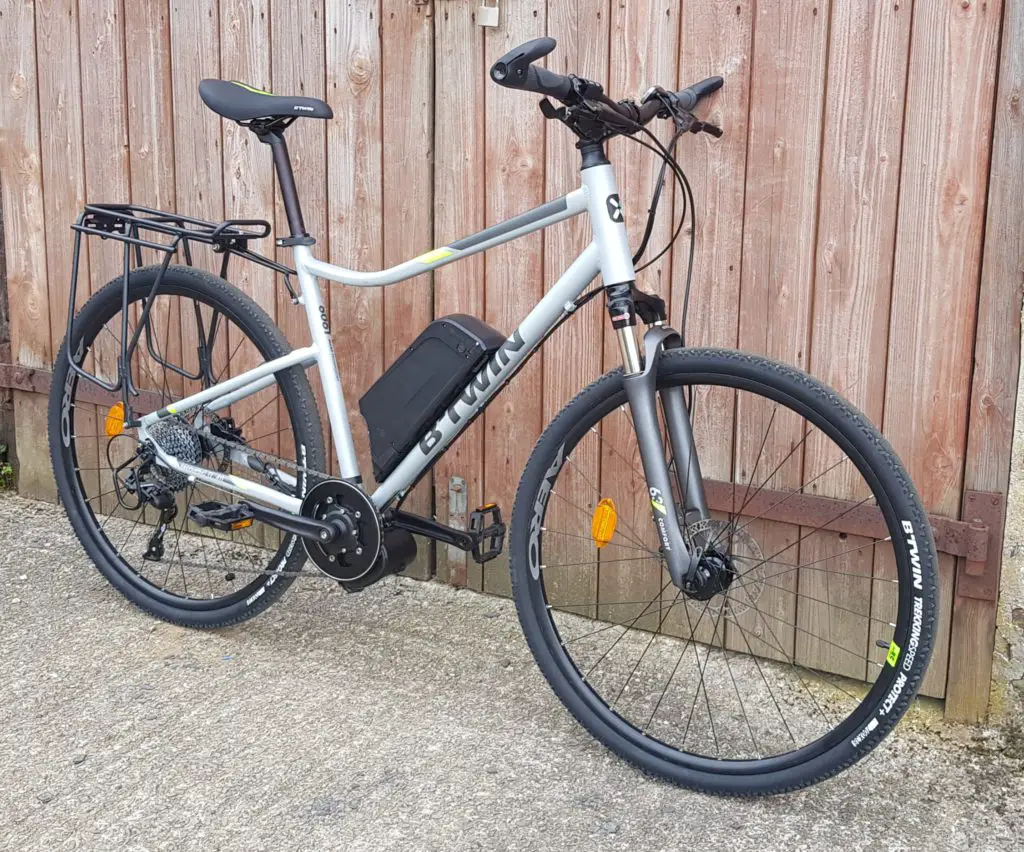 Conclusion
Converting a bike you own to an electric can be fun, but it can also be challenging. You will need a good workspace, preferably a bike stand, to make things easier. Having the right tools beforehand will also help. If you're not confident in your ability to do the job yourself, then I would ask a friend to help or even use the services of your local bike shop. Some shops won't touch e-bike conversion kits, but others will gladly help.
The best ebike conversion kits offer a cost-effective and customisable way to enjoy the benefits of an electric bike. When choosing your conversion kit, remember the compatibility, installation, weight, laws and regulations, and maintenance. With the right conversion kit and a little bit of effort, you can give your old bike a makeover and start to enjoy riding again.
Thanks for reading. If in doubt, please feel free to leave a message in the comments section below, and I'll get back to you within 24 hours. Thanks for reading!