If you're an older person, who is looking for an easy and low-impact way to keep fit and active, an electric bike might be the perfect solution. In this article, we'll share some of the best electric bikes for seniors – perfect for those who want to enjoy the outdoors without breaking a sweat. Whether you're looking for leisurely rides around the neighbourhood or longer adventures in the countryside, there's an e-bike out there that's perfect for you. So read on to find out more about the best electric bikes for seniors!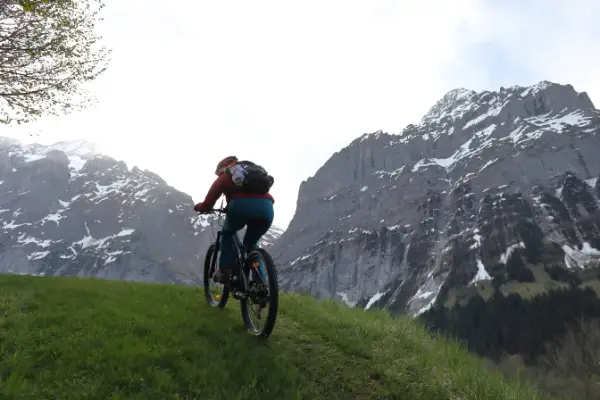 The Benefits of Using an E-Bike for Older Riders
First of all, e-bikes are great for getting fit without putting too much strain on the body. Electric bikes are also low-impact, meaning they're kinder on the joints than traditional bicycles. Additionally, e-bikes can be ridden with or without the assist – you choose how much help the motor gives you. And finally, electric bikes are simply fun to ride! They're a great way to explore your neighbourhood or get out into nature.
In the last few years, e-bike use has exploded and I know so many older riders who've benefitted greatly from owning one. I have several family friends, all in their 70s who now ride regularly thanks to an electric bike. The father of my local auto repair shop is in his 80s and covered over 2000 miles last year.
How to Choose the Best Electric Bike for Your Needs
When it comes to choosing the best electric bike for your needs, there are a few things you'll need to consider. The first thing to think about is what type of riding you'll be doing. If you're looking for something leisurely and easy, then an e-bike with a low battery capacity should suffice. However, if you're planning on doing some longer rides or tackling hilly terrain, you'll need an e-bike with a more powerful motor and battery.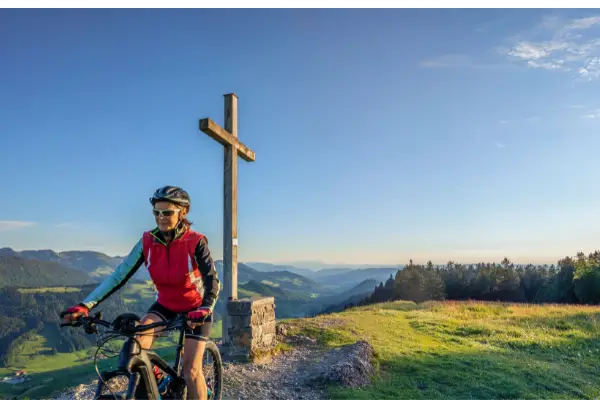 Accessories
You'll also need to decide what kind of features you want on your e-bike. Some electric bikes come with extras like suspension systems and built-in lights, which can be handy if you're planning on doing some night riding. Others come with more basic features, which is fine if you just want a simple and reliable electric bike.
Suspension
Suspension isn't necessary but will take the sting out of rough terrain and potholes. Whether you opt for front and rear suspension is a personal choice, If you have any physical problems that are exacerbated by shocks, then having suspension is a good idea. Some e-bikes will even have suspension built into the seat-post or even the handlebar stem.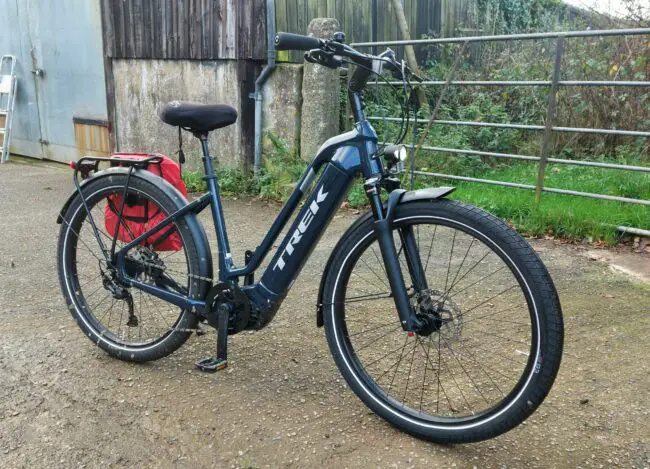 Saddle
Having the right saddle for your e-bike is important as you'll (hopefully) be spending a lot of time on it! Getting an anatomically correct saddle is important, as is getting one that is comfortable and supportive. A good saddle will make all the difference on long rides, so it's worth investing in a quality option. It's worth going to a bike shop to get your sit bones measured. We are all shaped differently and having a saddle that is the right width will make all the difference.
Hub gears
An e-bike with hub gears and belt drive is a great option – these are very low maintenance and you won't need to worry about getting oil on your clothes. With a hub gear system, you can change gears when stationary.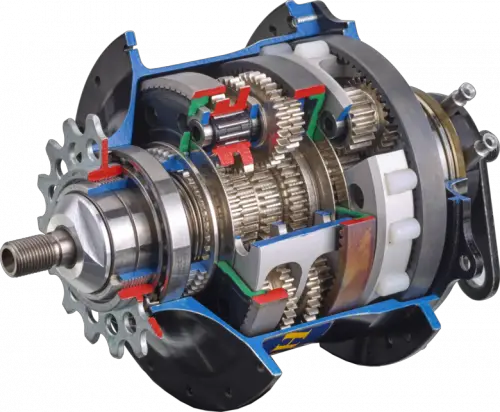 Electronic shifting / fully automatic gear
Some of the most modern hub-gear systems have electronic shifting which means you just tap a button to shift up or down. These high-tech shifting systems can also be fully automatic and connect to your e-bike motor. The sensors will automatically shift up or down gear depending on your pedalling cadence (rpm) and how much force you're exerting. This means you will always be in the right gear.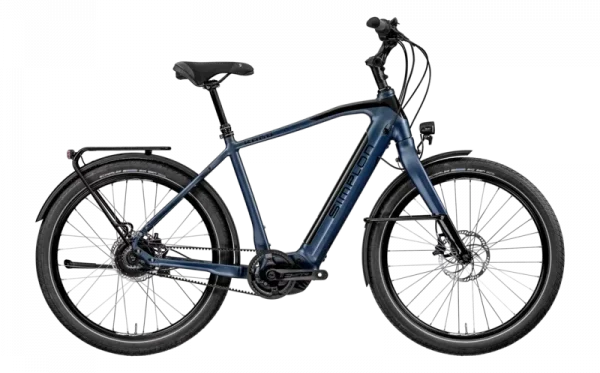 Frame design/geometry
E-Bikes designed with the older rider in mind will usually have a more relaxed frame geometry. This means the riding position will be more upright and comfortable. It's quite common to see step-through or trapeze frames – these are great because you don't have to swing your leg over. Plus, they have a low stand-over height.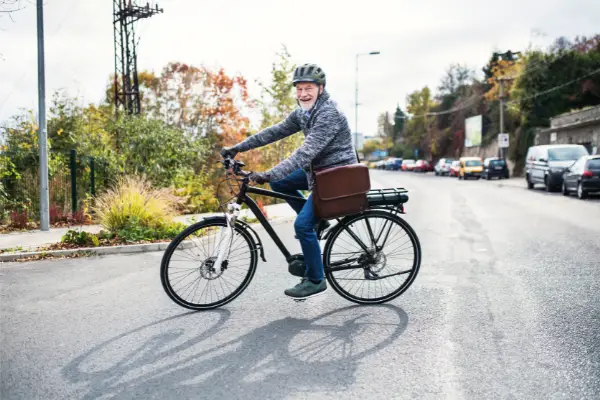 Price
Finally, you'll need to think about your budget. Electric bikes can range in price from a few hundred dollars to several thousand, so it's important to know how much you're willing to spend. Thankfully, there are plenty of great options out there that fit all budgets.
Once you've considered all of these factors, you should have a good idea of what kind of electric bike is right for you.
The Top 6 Best Electric Bikes for Seniors
The e-bikes featured below are just a small selection of what is suitable for older riders. I have included bikes with relaxed riding positions and in some cases a step-through frame. They all have powerful motors and a decent battery range, meaning you can enjoy a relaxing ride in the countryside without worrying about steep hills.
---
Radrover 6 Plus Low-step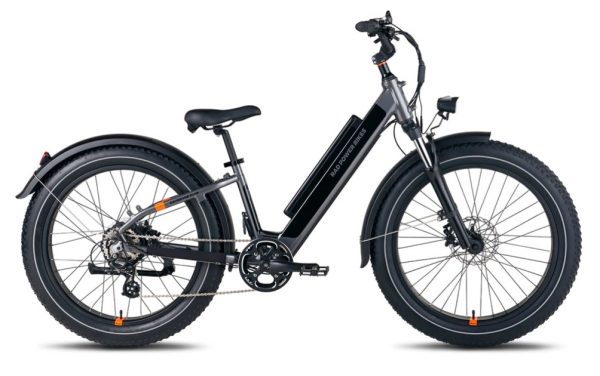 The RadRover 6 Plus Low-Step is a comfortable, versatile and accessible fat tire e-bike. Featuring hydraulic disc brakes for greater stopping power, an easily removable semi-integrated 672Wh battery, and a powerful 750w hub motor, it's perfect for riders of all levels and especially suitable for seniors thanks to its step-though frame design and upright riding position. Read my full article on the Rad Power range of e-bikes.
---
Stromer ST3 Comfort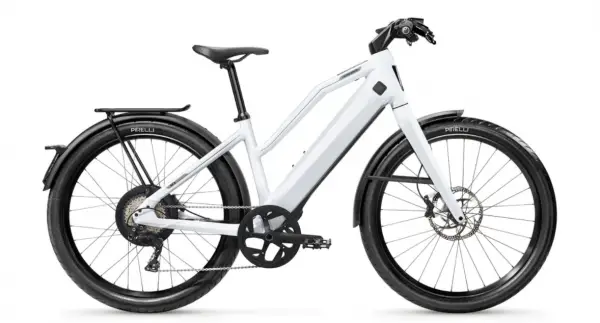 The Stromer ST3 Comfort is the perfect e-bike for those who are looking for a high-performance model with plenty of customization options. With its powerful 600w rear-wheel motor and integrated design, this bike can handle the longest rides with ease. And thanks to its large-volume 27.52 Pirelli tires, you'll enjoy maximum comfort, stability and safety during your ride. Plus, with full connectivity features like GPS localization and Smartlock, you'll have everything you need right at your fingertips.
Check out nearly 300 new and used e-bikes on the Pro's Closet
---
Trek Allant+ 9.9 Stagger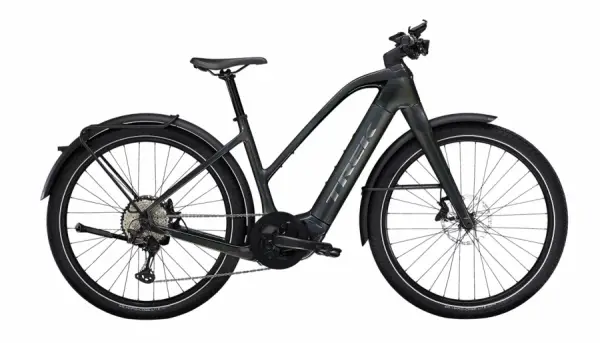 If you're looking for a premium e-bike experience, look no further than the Trek Allant+ 9.9S Stagger. This top-of-the-line model is built for speed and distance, with a powerful Bosch Performance Speed motor and long-range 625Wh battery. Plus, it features a sleek carbon frame and thoughtful extras like a controller that integrates with your smartphone. Whether you're using it for commuting or weekend rides, the Allant+ 9.9S is sure to impress. To learn more or order your own, visit trekbikes.com today!
Visit Trek for more information
---
Cannondale Tesoro Neo X 3 Remixte Electric Bike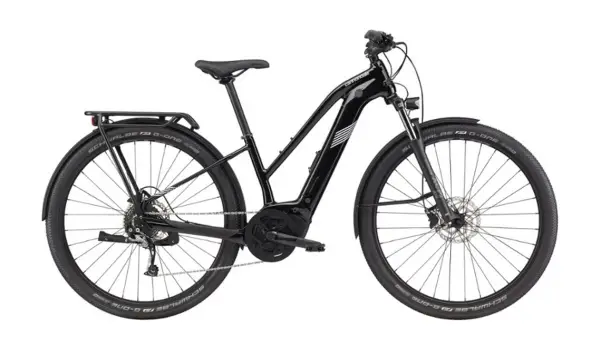 This is a pedal-assist bike that will let you get out and explore the great outdoors, the Cannondale Tesoro Neo X 3 Remixte is a versatile machine. This e-bike is built for people who want to escape the rat race and enjoy some peace in nature – and with a Bosch motor that can take you up to 28 mph, it's perfect for those who love to ride at a faster pace. Its low-step and relaxed geometry make it particularly suitable for older riders. Plus, it comes with all the extras you'll need, like mudguards, a pannier rack, lights and a kickstand.
Check out nearly 300 new and used e-bikes on the Pro's Closet
---
MARIN SAUSALITO E1 ST 2022 E-BIKE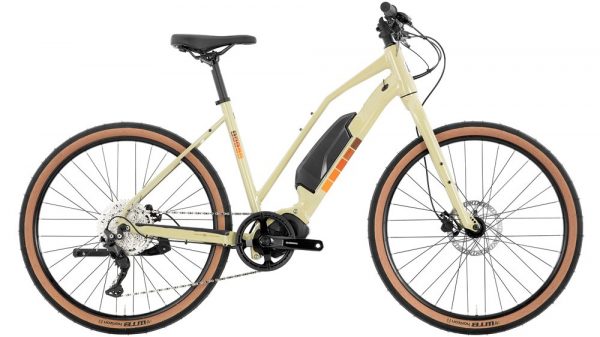 If you're looking for a comfortable e-bike that can handle a variety of surfaces, the Marin Sausalito E1 ST is an excellent option. With its lightweight frame and large tires, this bike will make your ride more enjoyable. Plus, with its Shimano STEPS E5000 motor and 418Wh battery, you'll be able to conquer hills and ride farther than ever before. The Shimano Steps is one of my favourite motors – it's smooth, efficient and responsive and puts the fun back into cycling!
---
Electra Navigator Go! 5i
For an e-bike that will take you on all of your adventures, both near and far, the Electra Navigator Go! 5i is the perfect choice. With its sturdy frame, relaxed geometry and powerful Bosch motor, this bike will help you explore new terrain and discover new places. The Electra benefits from a Shimano Nexus 5E internally geared hub, meaning you can change gear whilst stationary. The Electra brand is part of Trek bikes and has a laid-back, retro styling that not only looks great but is comfortable to ride.
Visit Trek Bikes for more info
---
Conclusion
So there you have it. Some of the best electric bikes for older riders. E-Bikes are a game-changer on many levels and I know of many older riders who've benefited immensely from owning an e-bike. During the warmer months, I see many seniors out in the countryside enjoying their e-bikes. Staying active is important and an electric bike is a perfect way to enjoy the outdoors. I hope you've found this article useful, and if you have any questions, please leave a comment below and I'll aim to reply in 24hrs.
Check out nearly 300 new and used e-bikes on the Pro's Closet
Further Reading