If you're looking to get fit and lose weight, an electric bike might be a great option for you. E-bikes are a good way to ease yourself back into shape and can be used as part of a structured training program. The Best Electric Bikes for Fitness should be lightweight, agile and easy to ride with or without assistance. In this article, we're going to be looking at a selection of suitable models, and explain why e-bikes are great for improving fitness.
What are the Benefits of Electric Bikes for Fitness?
There are many benefits to using electric bikes for fitness. Many people are intimidated by the thought of cycling, but using an e-bike makes it easy and fun!
Gradually build fitness: You can increase the intensity of your ride by adjusting how much assistance you get from the motor. This makes them perfect for gradually building fitness and structured training programs.
Ride further and longer: They're also great for endurance rides because you can go further without getting too exhausted. It's also likely you'll be riding for longer than you would on a regular bike, so the net benefit is obvious.
No more hill anxiety: Some people love cycling, but if you live in a hilly area it can be off-putting. E-bikes make hills disappear!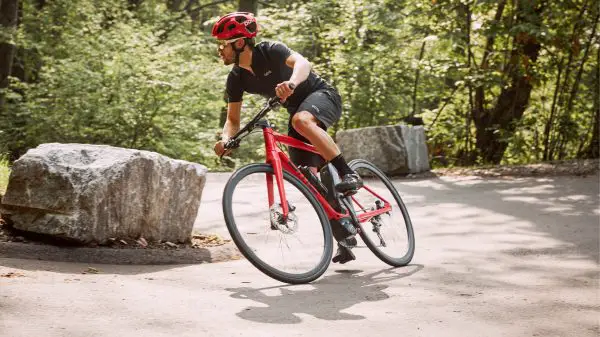 Recovery rides: It's a known fact that low-intensity rides can help with muscle recovery. If you already cycle for fitness, an electric bike is great for recovery rides, especially when your legs are sore.
Building confidence: Electric bikes are a great confidence builder, and if you're worried about getting out of breath or not being able to make that hill, an e-bike will help remove those fears while still giving you a meaningful workout.
Motivation: Sometimes, exercise can seem like a chore. Riding an electric bike is fun and knowing you have assistance from the motor can be a great motivational tool.
Great for burning fat: It's widely accepted that there's a 'sweet spot' for burning body fat. That should be 70% of your maximum heart rate. Electric bikes make it easier to stay within this zone.
What Type of E-Bike is Best for Fitness Training?
Electric bikes come in all shapes and sizes covering many disciplines. The best e-bikes for fitness (in my opinion) are lightweight and road-orientated. Having said that, if you prefer riding off-road only, then a decent electric mountain bike or hybrid is a good option.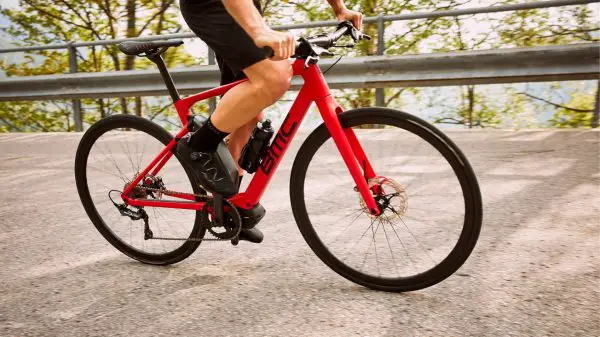 For road riding, I would look at an e-bike that weighs under 18kg. The reason for this is, as you make progress and build fitness, you want to reduce the amount of power you'll be using (from the motor). The ultimate goal will be to ride with the assist off more than on.
A heavier e-bike is going to feel sluggish and difficult to pedal with the assist off. When you consider, some e-bikes can weigh 25kg plus – that's like pedalling a fully-loaded touring bike!
Tyres are also an important consideration. Road-type e-bikes will have tyres designed to produce the minimum rolling resistance. Big, knobbly mountain bike or hybrid tyres are heavier and have increased rolling resistance on the tarmac.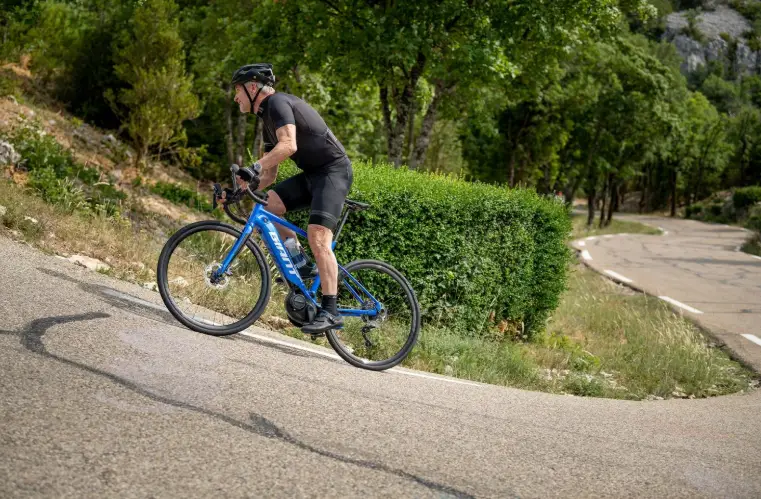 Which E-Bike Motor is Best for Fitness?
To keep the weight down, I would look at one of the lighter motor options, like the Fazua Evation or Mahle X35 ebikemotion system.
Both of these e-bike systems are very light. The Mahle weighs a total of 3.5kg including the battery and the Fazua just over 4kg.
I prefer the Fazua system, as a big part of the motor drive and the battery can be removed. That way, if you decide to 'go it alone' you can ride without the motor and the added weight.
The ebikemotion system is also specifically aimed at the fitness end of the e-bike market. All of the Mahle-powered e-bikes I've ridden over the years weigh no more than 13-14kg, with the lightest only weighing only 11kg.
These motors all can be connected to your smartphone via an app that allows you to add a heart rate monitor – very important for monitoring your progress in fitness tracking apps like Strava.
Don't worry about the smaller batteries fitted to these motors. There are lots of ways you can maximise battery range without having to buy a spare.
Can Electric Bikes Help with Weight Loss?
Yes, electric bikes can help with weight loss. They make it easy to get in a workout, and they're also great for increasing intensity. This means that you can burn more calories and lose weight faster. More importantly, as I've mentioned above, riding an electric bike will enable you to easily keep within the perfect heart rate zone for burning body fat. This isn't always easy to do on a regular bike, especially if you live in a very hilly area.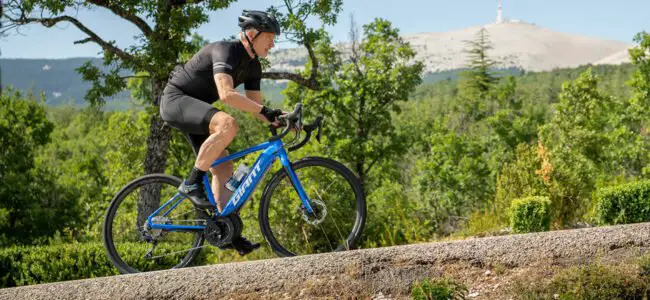 The Top 8 Best Electric Bikes for Fitness
And so, on to my top picks for the 8 best electric bikes for building fitness and helping with weight loss. But, remember that to make progress, you will need to be consistent. It's better to cycle at least 3-4 times per week, every week, and gradually increase the intensity of your riding.
---
Rose Bikes Backroads+ Fitness

The Rose Bikes Backroad+ Fitness is a remarkable bit of kit. It features the powerhouse of the Shimano EP8 motor – all wrapped up in a super lightweight carbon fibre frame. The 360Wh internal battery will be good for around 60 miles (100km) of charge or even more if you choose to only use the assist occasionally. Weighing in at just 15kg, the Backroad+ Fitness is the lightest e-bike featuring the Shimano EP8 motor.
Visit Rose Bikes for more info
---
Canyon Roadlite ON: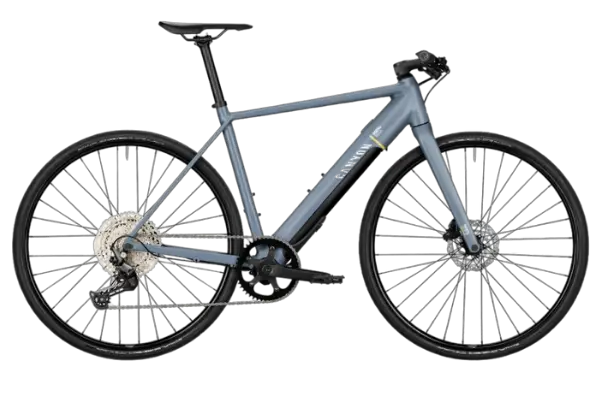 The Canyon Roadlite:ON is specifically aimed at riders wanting to improve their fitness through e-biking. It's one of their lightest electric bikes at only 16 kg, with agile handling and a sporty feel. Whether you're using it for workouts, quick commutes or leisure rides, the Fazua Evation motor will help take the strain on the hills but can be easily removed if you want to go it alone.
Visit Canyon for more info on the Roadlite range of fitness e-bikes
---
Boardman HYB 8.9e

If you're looking for a fast, practical and comfortable electric bike that can take you anywhere, the Boardman HYB 8.9e is a great option. With its flat-bar hybrid style, this e-bike is perfect for fitness rides, commuting or just enjoying a relaxed ride in the country. Plus, with the sophisticated Fazua Evation drive system providing smooth and powerful assistance as you pedal, cycling has never been so much fun!
---
Ribble AL e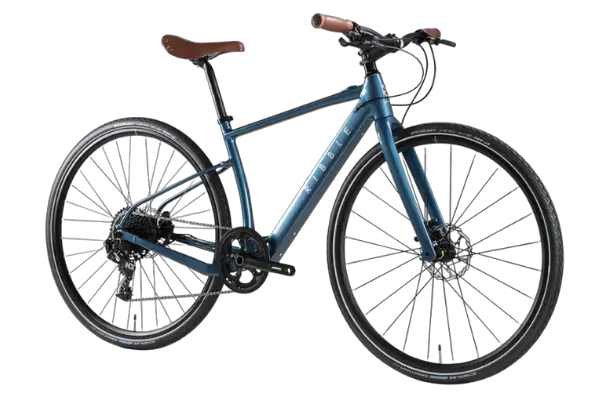 With its comfortable, but sporty riding position, the Ribble Hybrid AL e is perfect for those who want to factor in cycling into their fitness regime. Whether you're looking for a leisurely weekend ride or something more adventurous, the Ribble has it covered. I have had one of these on loan from Ribble Cycles and it's great fun to ride. Read my Ribble AL e review for more information.
---
Cannondale NEO Quick SL 2
The Cannondale Quick NEO SL 2 is the perfect e-bike for anyone looking for a light, sporty bike with a subtle electric assist when you need it. Whether you're using it to commute to work,  weekend leisure rides or just get out and feel good, this bike won't disappoint. Plus, with integrated smartphone connectivity, you'll be able to track your fitness progress. To find out more about the Cannondale Quick NEO SL 2 or purchase one for yourself, visit the websites below.
---
Merida E-Speeder 200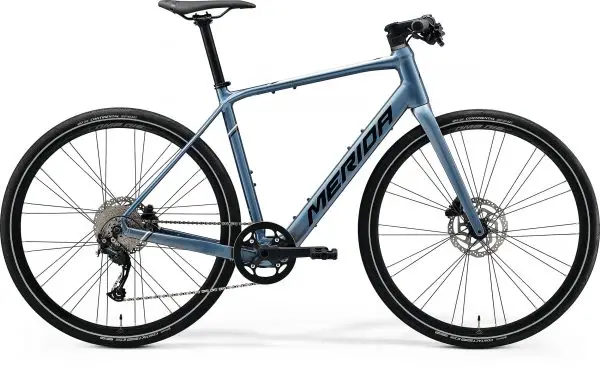 The Merida eSpeeder 200 is a fast, sporty e-road bike and is perfect for fitness training. It comes with a Shimano Alivio 1 x 9 drivetrain and hydraulic disc brakes and features the excellent Mahle ebikemotion system. The frame also has multiple fixing points, allowing for mudguards, a rear rack and a kickstand to be fitted, making it very adaptable.
---
Specialized Vado SL 4.0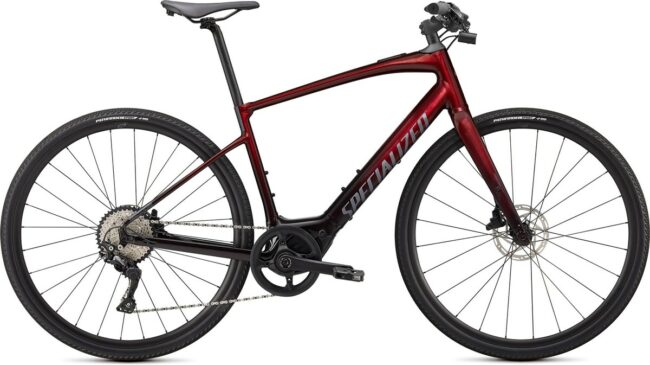 If you're looking for a lightweight e-bike that doesn't sacrifice power or range, the Specialized Vado SL 4.0 is perfect for you. With its sleek design and up to 80 miles of range, this bike will let you take your fitness training to another level! I've personally ridden the Specialized, and it remains one of my favourite electric bikes. A good friend has just purchased one of these and he's cycling more regularly and for longer and further than ever before.
Buy from Specialized Direct (UK)
Buy direct from Specialized (USA)
---
BMC Alpenchallenge AMP AL Sport One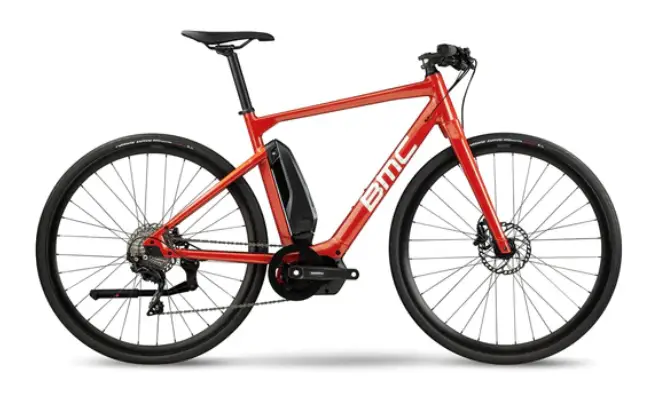 The BMC Alpenchallenge AMP Sport is the perfect bike for the rider who wants a stylish and performance-driven machine. With its sleek design and road-orientated geometry, this bike will take your riding experience to the next level. Featuring the excellent Shimano Steps E6100 motor with a 504Wh battery all wrapped up in a lightweight frame, the BMC is the perfect e-bike for building fitness.
No longer available – new version coming soon!
---
Conclusion
That's it for our list of the 8 best electric bikes for fitness. I hope you found this article useful and are now inspired to purchase your very own e-bike to help you realise your fitness potential. I managed to lose over 30kg in weight and it was an e-bike that got me started on that journey. All of the e-bikes featured above will be excellent for helping you achieve a better quality of life through cycling and I wish you all the best on your journey. If you need any help or advice on this topic, please feel free to leave a comment in the section below – I reply to all genuine messages within 24hrs.