In this article I'm going to be looking over the specifications of the new Fiido D21 folding electric bike to do a full review, once I get hold of a test sample. The D21 is an improved version of the popular D11 and features the addition of torque-sensing pedal assist.
Summary
Many people are now looking for new and innovative ways to commute. With traffic congestion and environmental concerns on the rise, it's no wonder that electric bikes are becoming more popular each year. The Fiido D21 is a folding electric bike that's perfect for city dwellers or anyone who loves to cycle. It's lightweight, portable, and comes with all the features you need to make your commute easier and more enjoyable. Whether you're looking for a way to beat the traffic or you're simply tired of pedalling uphill, the Fiido D21 is the perfect solution. Keep reading to learn more.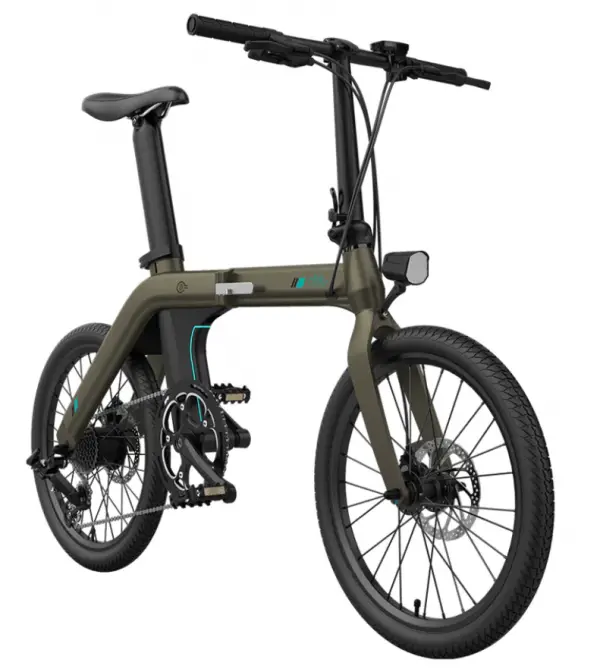 Fiido D21 specification overview
The Fiido D21 shares the same frame and components as the popular D11 model but with the addition of torque-sensing pedal assist. This assists by measuring the amount of force put through the pedals by the rider. Not only does this give a more natural feel to the assist but also helps with motor efficiency and battery range.
Motor: The Fiido D21 uses a brushless, geared 36v 250w rear hub motor (35Nm torque)
Battery: 36v 11.6Ah (417Wh)
Range: 80-100km (depending on various factors)
Pedal assist: Torque-sensing pedal assist
Gearing: Shimano 6-speed
Size folded: 148cm x 57cm x 110cm
Size Folded :80cm x 40cm x 74cm
Tyres: 20″ x 1.74″
Weight: 17.5kg
Max load: 120kg
Who is the Fiido D21 suitable for?
The Fiido D21 is going to be great for anyone looking for a lightweight folding electric bike that can easily be taken on public transport and taken inside (the office) without taking up too much room.  It also looks like a great little e-bike for general, day-to-day use. Despite its compact size, there is plenty of adjustment in the seat post to allow for taller or shorter riders. The D21 will appeal to riders who are looking for a more natural and intuitive pedal assist feel – the torque-sensing system is, in my opinion much better than the on/off feel of cadence pedal assist.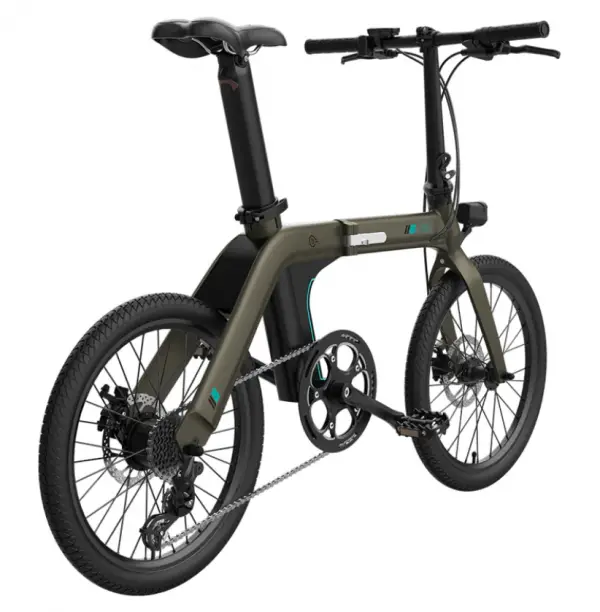 Conclusion
I reckon the Fiido D21 is going to be a big hit. A lot of riders prefer torque-sensing assist and having this feature on a folding e-bike available for around £1000 will be a big selling point.
The Fiido looks great too. It's sleek and stylish yet understated in its looks and I love the bronze colour scheme. Although I wouldn't say it's particularly lightweight at 17.5kg, it isn't as heavy as some of the competition.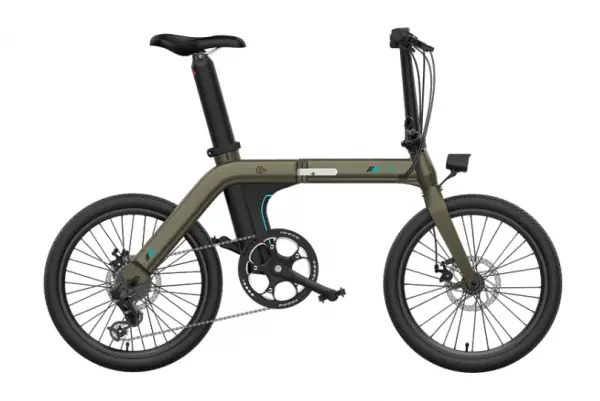 The electric components Fiido use are generally very reliable and seem to prove decent overall longevity. These components are covered by a 12-month warranty, and the frame is covered for 36 months.
I'm hoping to get ahold of a Fiido D21 for a review shortly and will update this article accordingly.  In the meantime, if you own one of these, please feel free to share your thoughts in the comments section below.
Further Reading