E-scooters continue to be very popular in the UK, despite the government dragging its heels with regard to sorting the legal issues. In this article, I'll be taking a look at 7 of the best electric scooters available for under £300 /€300.
Over the last couple of years, I've test ridden quite a few electric scooters and they're great fun to ride. From a practical viewpoint, they're also an ideal solution for personal mobility. Whether you're popping out to meet some friends or you want a hassle-free way to get to work, e-scooters are just the job!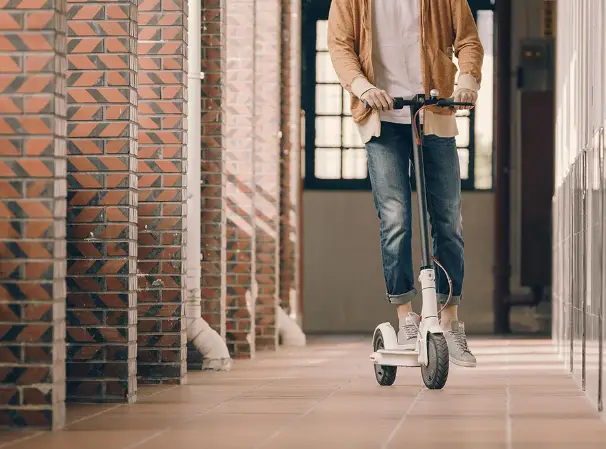 ⚠E-Scooter legal notice (for UK residents)
When I first tested an e-scooter over two years ago, I was certain they would be legal by now. I was even more sure they would feature in the post-pandemic landscape as more and more commuters turned their back on crowded public transport.
At the time of writing this article, the law still hasn't been updated, and if you're unlucky and get stopped by an overzealous police officer, you face having your e-scooter impounded and up to 6 penalty points on your driving licence (if you have one).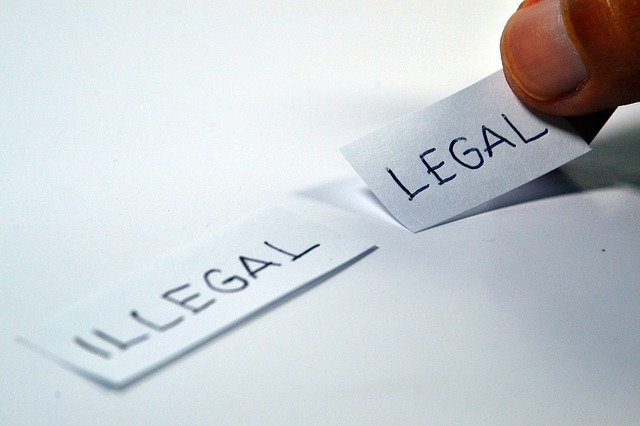 This needs to change. The government are constantly saying how we need to drive less and live greener, cleaner lives – e-scooters should be part of the solution and their use should be encouraged not criminalised. Vital police resources are being wasted by stopping people and confiscating scooters – although some areas of the UK seem to be more e-scooter friendly than others.
Are cheap E-scooters any good?
All of the cheap electric scooters that I have come across seem to be well-built and sturdy, and so far I haven't experienced any long-term issues with the electrics and battery.
My favourite one to date is the Kugoo Kirin S1, as it has just enough power to haul my heavy frame along at a decent pace. I eventually sold the Kugoo S1 to a friend, and he's still using it to take him from the train station to the university campus.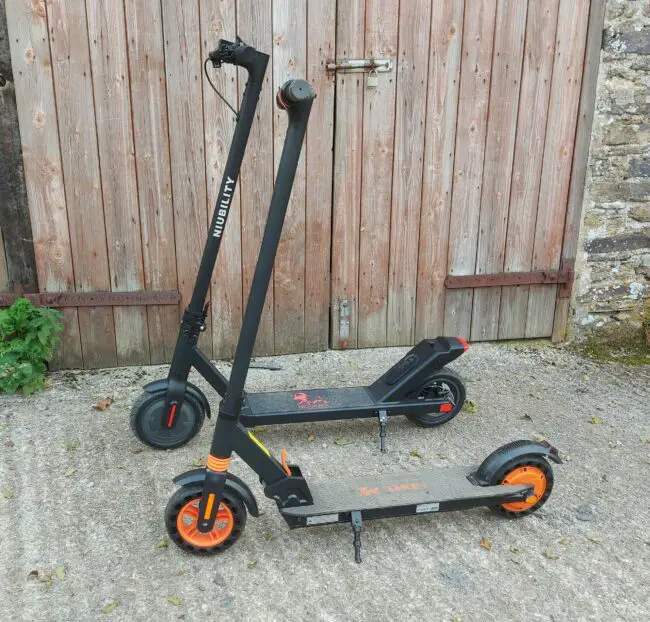 So, in answer to the question of are cheap e-scooters any good, I would say most of them are just fine and will do their intended job. As far as longer-term reliability is concerned (12 months+) it's hard to say. Most of these scooters use generic battery cells which aren't known for longevity and I think a lot of it comes down to luck of the draw. If you're new to e-scooters check out our latest electric scooter buyer's guide.
What are the best electric scooters under £300?
I have thoroughly researched the selection below and in some cases, I've tested them. All of the electric scooters below cost under £300 and most are available in the UK and EU right now.  My selection is based on several factors including customer feedback, specification and value for money.
---
Kugoo Kirin S1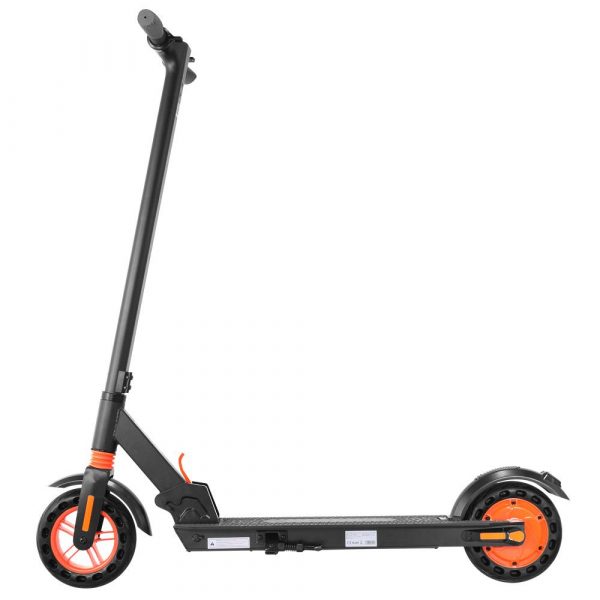 Starting off with the Kugoo Kirin S1 – I have owned one of these electric scooters and subsequently sold it to a friend who's been using it to commute from the train station to the university campus. It's still going strong despite regular use since Christmas 2020, he's had no issues with it whatsoever.
The Kugoo Kirin S1 uses a brushless 350w rear hub motor with a 36v 6Ah battery. There's also a headlight, rear light and brake light. A partner app can be downloaded to provide more functionality.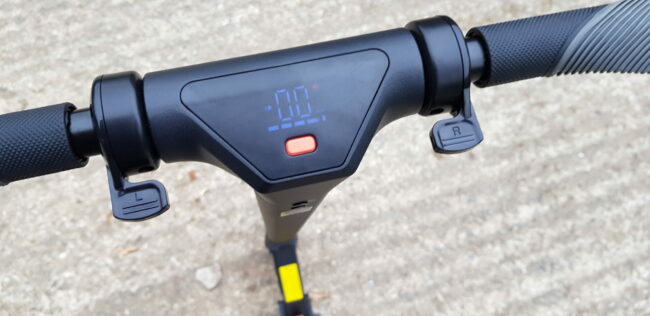 Braking is electronic and is activated by a thumb paddle on the handlebar. The display shows speed, battery remaining, light status and electric power level (1-3).
Performance-wise, it's not bad at all. If you are a heavier rider it will grind to a halt on steeper hills, but will happily carry you along at 15mph (25 km/h) on the flat without fuss. Battery range varies, but I used to get around 8-10 miles of use between charges. For the price, it's a great electric scooter and well worth it for shorter commutes. Read the Kugoo Kirin S1 review here.
---
Nuibility N1 Electric Scooter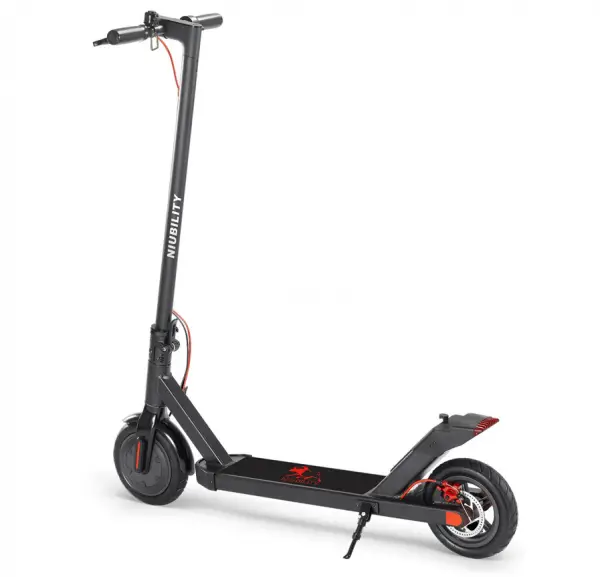 Number two on my list is the Niubility N1 – this electric scooter is physically larger than the Kugoo S1, but it has a lower-powered motor. The combination of extra weight and lower power means the N1 is only really suitable for use on flat ground.
I found that even the slightest incline would have you slowing down to a walking pace, but I'm too heavy to be riding a 250w e-scooter. My teenage daughter could ride it up a steep hill without the motor struggling too much.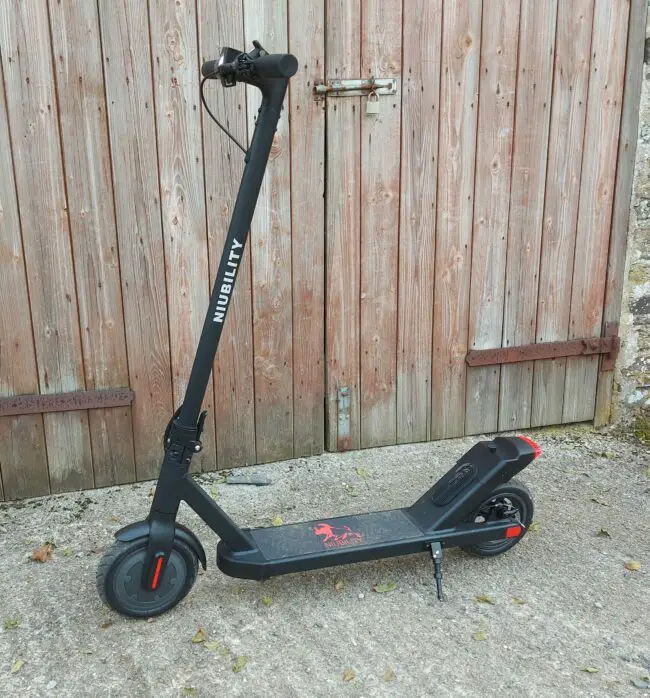 The Niubility N1 benefits from a combination of electronic braking and mechanical rear disc brake. There's a front and rear light / stop light, a kickstand and a neat LED display with speed, battery indicator and two levels of power.
It's a decent cheap electric scooter, available for under £250. Battery capacity is a respectable 36v 7.8Ah which gives around 10 miles between charges. It seems quite sturdy and weighs in at around 12kg, which is quite a lump to be carrying around for a long. Read the full Niubility N1 review.
---
Eleglide S1 Plus Electric Scooter🥇(best value)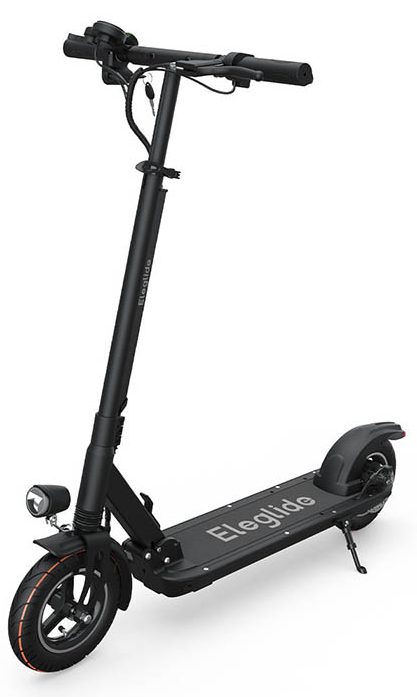 The Eleglide S1 Plus is available from various online retailers. The S1 Plus uses a powerful 400w brushless rear motor with a 36v 12.5Ah battery, which should give a range of around 20 miles. It's equipped with a colour display, powerful headlight and rear mechanical disc brakes. There are three power modes to choose from: Eco, standard and sport.
For the price, the Eleglide S1 Plus is excellent value for money and has the most powerful motor and largest battery of all the e-scooters in this article. Early customer reviews are very positive and I'm hoping to get my hands on one for a full review very soon.
---
Xiaomi Mi 1S Electric Scooter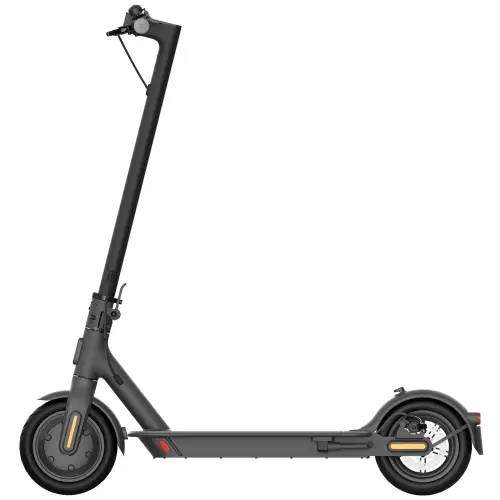 Following on from the huge success of the Xiaomi M365 electric scooter, the Mi 1S uses the same technology but at an even more affordable price.
Although this e-scooter comes in at £350, I thought it was worth including in this article as it's a very high-quality product from a manufacturer with an excellent reputation. Featuring a 250w brushless front motor with a 36v 7.6Ah battery, smartphone connectivity and a regenerative braking system, the Xiaomi Mi 1S punches well above its weight when it comes to the latest tech.
---
Kugoo ES2 E-Scooter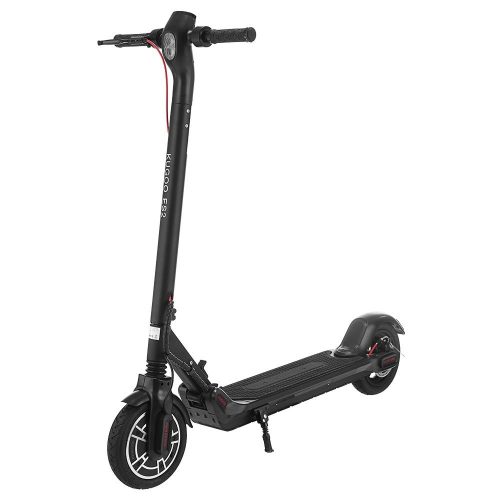 The Kugoo ES2 is another great value e-scooter that has features usually associated with the more expensive brands. There's a punchy 350w front wheel motor with a 36v 7.5Ah battery. There is also electronic braking at the front and a mechanical disc brake to the rear.
Front and rear lights are complemented by the addition of side lights (below the deck) which will increase visibility at night. The display has the usual functionality plus there's Bluetooth connectivity, so you can use the partner app.
All in all, the Kugoo ES2 is an excellent buy and certainly worth considering if you're looking for a decent electric scooter for less than £300.
---
Megawheel S10 E-Scooter
Priced at under £250, the Megawheel S10 is one of the cheapest e-scooters featured here. With a 250w rear motor and 36v 7.5Ah battery, the Megawheel S10 will be suitable for shorter commutes on flat terrain. Weighing in at 12kg, the S10 isn't too heavy and will fold up quickly for ease of transportation.
The top speed is 15.5mph (25km/h) and claimed battery range is 17-22km – there are 3 power levels to choose from using the LED display. Braking is done through the motor (electronic) plus the rear mudguard is designed to be used as a secondary brake.
For the current price, the Megawheel S10 is great value- if you're looking for a cheap e-scooter for shorter journeys, this is ideal.
---
HappyRun HR365 MAX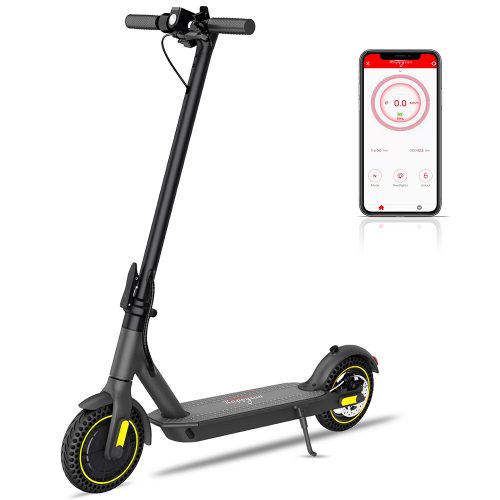 The HappyRun HR365 Max folding e-scooter benefits from a 350w brushless front wheel motor and 36v 10.4Ah battery. For the sub-£300 price tag that's a decent specification.
Tyres are solid honeycomb rubber which negates the need for inner tubes, so you don't have to worry about punctures. The HR365 has front and rear lights, a mechanical disc brake and neat internal cable routing. There's also Bluetooth connectivity and a partner app.
At its current price of around £280, the HappyRun HR365 Max offers very good value for money and would make a decent commuter scooter, with enough power for a sustained 15 mph (25km/h) and around 12-15 miles (16km – 24km) of range.
---
Conclusion
So, is there a clear winner on my list? If I were to go on specification alone, then the Eleglide S1 Plus would be the clear winner. It has the most power at 400w and the biggest battery (36v 12.5). The Eleglide also boasts the smartest display and a host of other features not usually found on sub-£300 electric scooters. I'm hoping to get my hands on one as soon as they become available in the UK.
Of my other favourites the Kugoo Kirin S1 takes some beating – these are reliable, fun to ride and relatively inexpensive. At the same time I owned a Kugoo S1, I also had a Niubility N1. The Niubility was better suited to my 6ft height, but wasn't powerful enough to cope with even the slightest hill.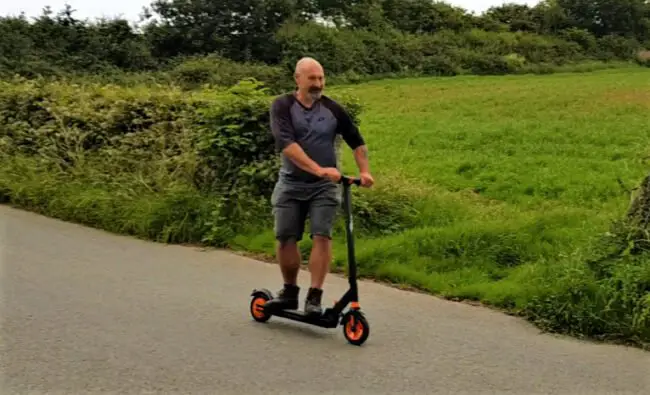 All the other e-scooters featured here do the job. The Xiaomi Mi 1S is the best-known and biggest seller globally. I'm also keen on the Kugoo ES2 as it seems very competitively priced.
Either way, if you're in the UK and decide on an electric scooter, be vigilant as they're still not legal to use in public places. Check out your locality to see if the police are actively pursuing e-scooter use – as I mentioned above, some areas seem to be better than others. If you're thinking of buying an e-scooter for the journey to work, check out my article featuring the best electric scooters for commuting in 2022.
Further Reading
Thanks for reading, if you have any questions or comments, please leave them below.