The newly released Eleglide Coozy electric scooter offers a feature-packed specification for a competitive price tag. In this article, I'll be taking a quick look over the key features.
Limited time deal $399 – use coupon code: NNNELECOZALL
Key features
350 W Powerful Motor: Powered by a 350W motor, Eleglide Coozy has a maximum peak power output of 540W with a top speed of 25km/h, making it perfect for urban commuting.
450Wh battery: The Eleglide Coozy is equipped with a 450Wh battery pack, which gives a (claimed) maximum range of 55km on a full charge – this will vary depending on rider weight, terrain etc.
Upgraded Braking & Suspension: Another good feature is the dual braking system that consists of electronic ABS and a rear disc brake enabling more controlled braking. There's also a front suspension for smoothing out rough surfaces and giving a more comfortable ride.
Smart Control by LED Display/App: Extra functionality can be accessed by using the partner app, such as shifting speed modes, changing the speed unit (mph/ km/h), activating the cruise mode, etc. The app is compatible with iOS 12.0+ and Android 4.3+.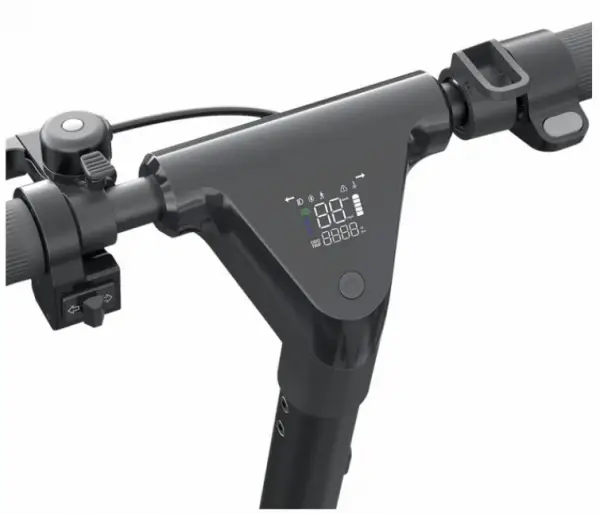 Innovative Lighting System: The Eleglide Coozy comes with 4 lights, including a headlight, a taillight and 2 steering lights. The tail light can work as an illuminating light and a brake light. The left/right steering light will flash when you switch it on, enabling you to make a safer turn. The innovative lighting system will make the rider more visible and commuting safer.
Big Tyres & Wide Footboard: The 10-inch pneumatic rubber tyres are suitable for different types of terrain and roll more smoothly on the tarmac. The 19cm footboard is wide enough to let you stand steadily and comfortably. Covered by a non-slip pad, it protects you from skidding.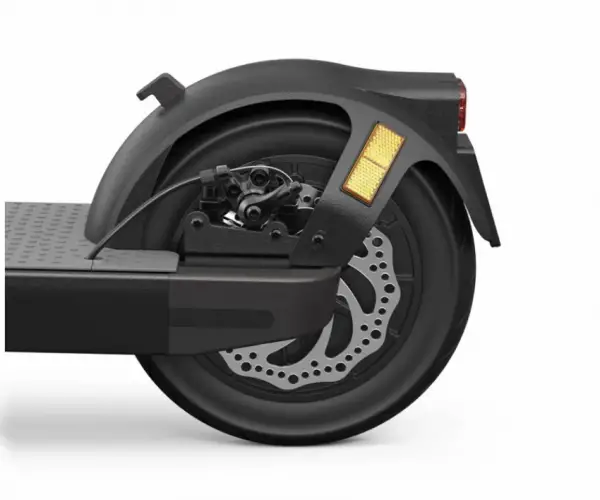 Multiple Speed Modes: Eleglide Coozy has multiple speed modes to meet different needs, including 10/15/25km/h and the 6km/h push mode. ECO mode offers the best battery range, Standard mode is a compromise between Eco and Sport and Sport mode offers maximum speed and power – this mode will deplete the battery the fastest.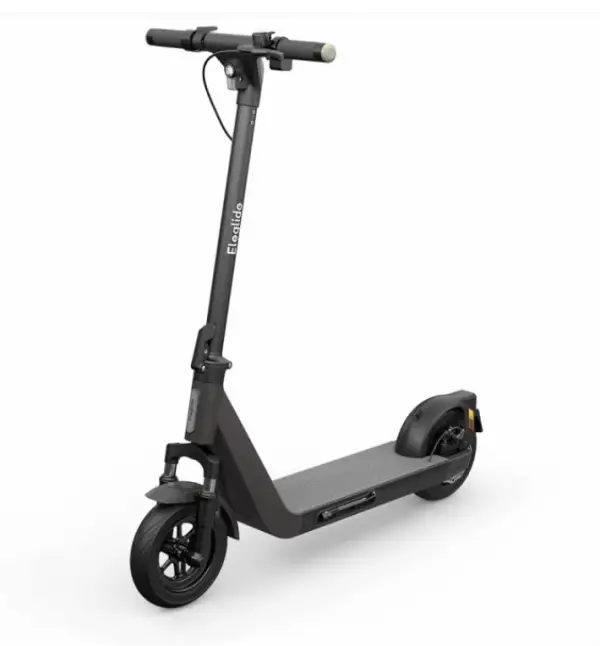 Who is the Eleglide Coozy suitable for?
Weighing in at just over 18kg, the Eleglide Coozy is not the lightest, but by no means the heaviest e-scooter available. With its larger capacity battery and 500w of peak power, the Coozy will be perfect for urban commuting or just general leisure riding. The wider tyres and front suspension fork should make taking shortcuts on the rougher ground a lot easier.
Specification
Basic Specification
Net Weight: 18.7 kg

 

Unfolded Size: 1130 x 536 x 1210 mm

Folded Size: 1130 x 516 x 607 mm

Length of Handlebar: 536 mm

Ride Height: 88 mm

Width of Footboard: 190 mm

Recommended Rider Heights: 120-200 cm (3.94ft-6.56ft)

Max Load: 120 kg

Uphill: 15%

Max Speed: 25 km/h

Max Range: 50-55 km

Speed Levels: 10/15/25 km/h (Level 1-3)

Push Mode: 6 km/h

Waterproof Level: IPX5

Material: Aluminium Alloy

Braking System: E-ABS + Rear Disc Brake

Brake Disc: 140mm (Outside Diameter)

Motor
Rated Power & Voltage: 350W, 36V

 

Max Instantaneous Power: 540W

Max RPM: 210

Max Output Torque: 22 Nm

Suspension
Front Mechanical Damping
Battery
36v 12.5Ah / 450Wh
Charger
Input: 100-240V, 2A Output: 42V, 2A
Tyres
Size: 10″x 2.5″
Display
Type: LED Functions: turning lights on/off, shifting speed levels, activating the push mode, etc.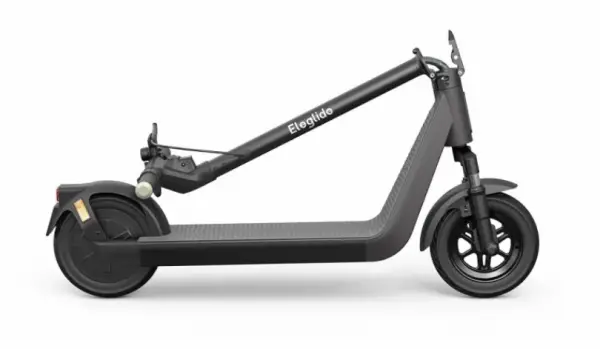 Conclusion
The Eleglide Coozy looks like a good mid-range electric scooter that's going to be suitable for a wide range of tasks. It's not too heavy and has a decent power output combined with a respectable battery range. Based on the specification and current price (under €600) I'd say it's definitely worth considering. I'm familiar with the Eleglide brand and currently own an M1 Plus electric bike, which has proven to be reliable over the time I've owned it.
For more information on e-scooters, check out my comprehensive electric scooter buyer's guide for more information.
Limited time deal $399 – use coupon code: NNNELECOZALL
Further Reading