If you're thinking about buying an electric scooter, but don't want to spend too much money, the Aovo Pro ES80 has a very good specification for the price. In this post, I'm going to have a quick look over the technical specification to see if the Aovo is worthy of a place in my best electric scooters under £300 article.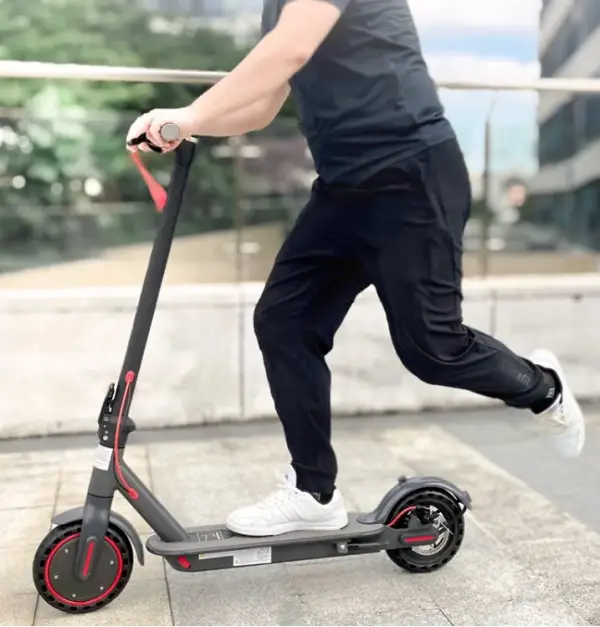 Key features:
With the continuing rise in the popularity of electric scooters, it's good to see some manufacturers offer budget options. The Aovo Pro doesn't bring anything new to the table in terms of tech, but it does seem to offer a thoroughly decent specification for the price. Below I've listed some of the key features of the Aovo ES80.
350w front hub motor: The ES80 is fitted with a typical brushless 350w front hub motor.
36v 10.5Ah battery: With just over 360Wh of total energy this battery has a claimed range of 30-35km (read the small print – this is for a 40kg rider on a flat road in lowest power mode!) realistic range is going to be closer to 20km.
New folding mechanism: A newly designed mechanism for easier folding.
8.5″ solid tyres: No need to worry about punctures, although these will not have the same shock-absorbing qualities as pneumatic tyres.
Improved waterproofing: IP65 rating means you should be able to ride in the rain, although I would still personally avoid puddles.
Smartphone app: The app has some useful functions, particularly the security lock function which disables the scooter remotely.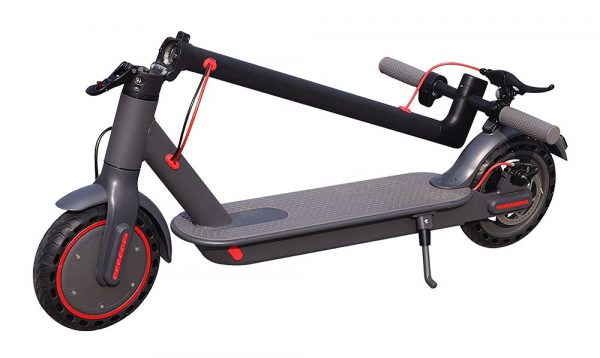 Overview
On paper, the Aovo ES80 / M365 Pro looks like a very good e-scooter for the price. Based on my own personal experience riding very similar electric scooters, this will not be suitable for heavier riders. I weigh 102kg and find that a 350w e-scooter is suitable for riding on flat ground only and will not have enough power for even the slightest incline.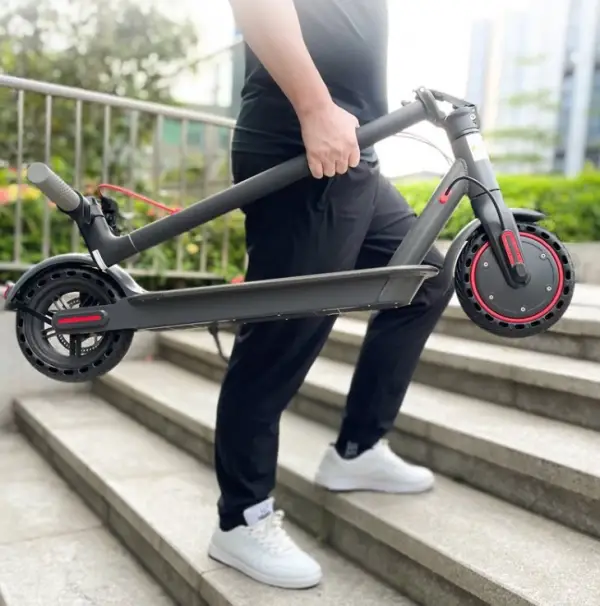 If you weigh less than 70kg, then the Aovo ES80 should be absolutely fine, but even then hill climbing will be limited to shallow gradients at best.
Rider weight will also drastically impact battery range – the claimed range of 30-35km is done with an unrealistic 40kg load – this test should have been done with a 60kg load to make the test more relevant.
Conclusion
If I can get hold of one of these, then I'll post a full review article here. But basing my conclusion on specification and price, the Aovo ES80 / M365 Pro is competitively priced and offers a good specifications. If you are looking for an electric scooter for short, flat commutes (less than 10km) and you are not too heavy, then it will do the job just fine.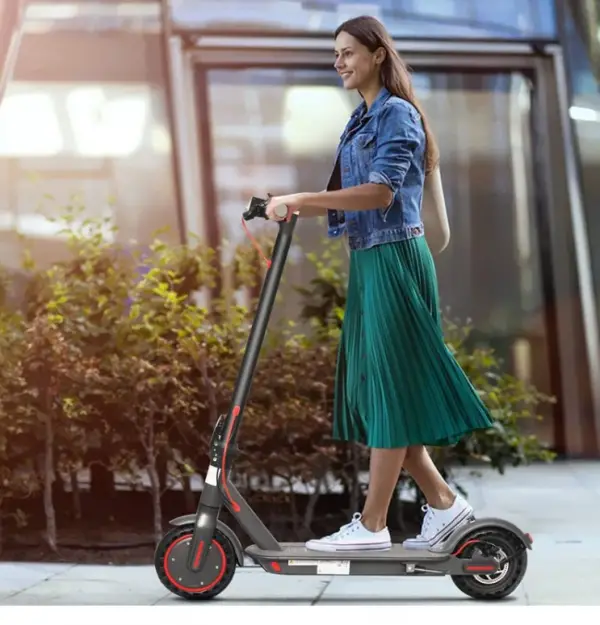 The improved waterproofing is a good selling point, as most buyers are likely to be in Europe, where it can rain a lot at certain times of the year. Solid tyres are okay, if you're riding on smooth tarmac, but may not provide the same level of comfort as pneumatic tyres.
If you're thinking of trying out an e-scooter, but don't want to spend too much money, the Aovo ES80 is worth considering. There are literally hundreds of different brands of electric scooters now available around this price and it's very hard to separate the good from the bad. As a rule of thumb, I always recommend checking customer reviews as these are a good indicator of the quality of a product.
For more info on e-scooters, check out my electric scooter buyer's guide for beginners.
Further Reading