In this article, I'm going to be looking at the specification of the new Kugoo Kirin M3 electric scooter – this e-scooter has some neat security features and looks like decent value for money at under €600.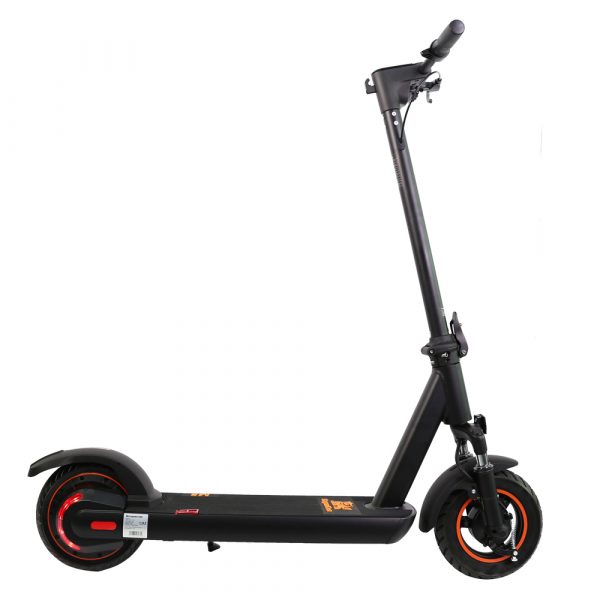 Key features
500w brushless rear hub motor: This should offer decent performance for the lighter rider with a claimed 40km/h top speed.
36v 13Ah battery (468Wh): Claimed range of up to 40km – this will vary depending on rider weight and power used.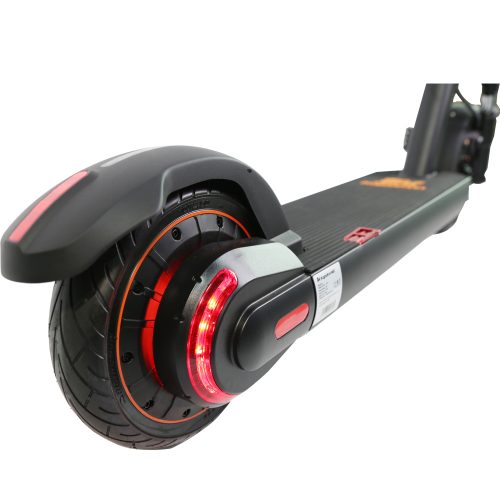 IPX5 water resistant: This is a medium level of water resistance and should make this e-scooter okay to use in the rain (although not recommended for very heavy rain and deep puddles).
Dual security features: NFC card to unlock the scooter. Plus, an integrated combination retractable cable lock.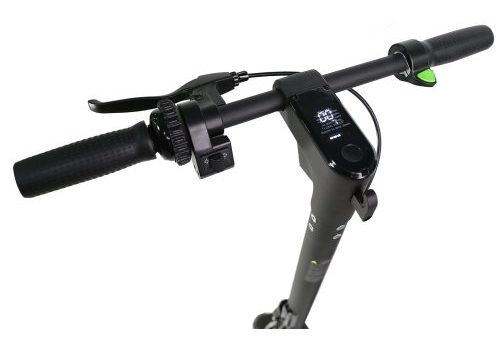 Front suspension: Front suspension and high-volume tyres should make the KugooKirin M3 suitable for riding on flat, unpaved surfaces like canal towpaths.
Electronic brake and disc brake: The front brake is a regular cable-actuated disc brake, the rear motor brake should help bring the scooter to a quick and controlled stop. I've tested similar braking systems on other e-scooters and they work well enough.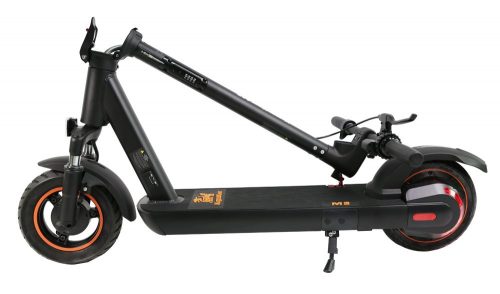 Summary
The KugooKirin M3 has some nice features for an e-scooter in this price range. I particularly like the NFC card security feature. And, having an integrated combination lock will, at the very least deter potential thieves.
As for the rest of the specifications – it's fairly standard on an e-scooter of this price. The brushless 500w hub motor should provide adequate performance for most commuter riders. It will be fine for riding on fairly flat or slightly undulating terrain.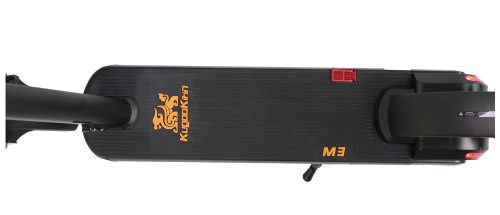 A larger rider like myself would probably find the M3 a little underpowered for taking on hills. Although, it should cope fine with riders weighing 75kg or less.
IPX5 water resistance is better than some, although you still need to be careful, especially in torrential rain and riding through deeper puddles.
The 36v 13Ah battery is a reasonable size and will be perfect for commutes of around 10-15km each way – however, rider weight, terrain and power levels will greatly affect range.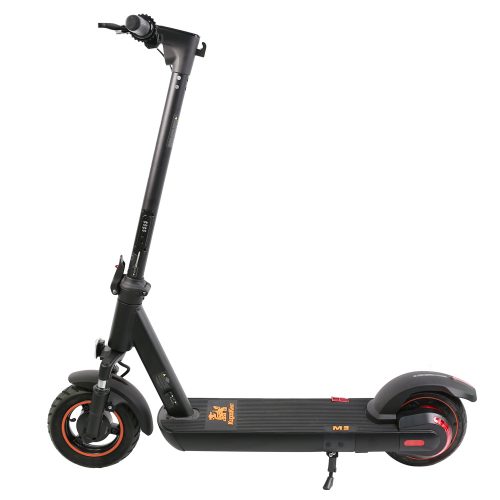 Conclusion
On paper, the KugooKirin M3 looks okay. It should be a good electric scooter for commuting, but I'll have to reserve full judgement until I can get ahold of one for a full review. But, if you're looking for a cheap electric scooter with additional security features, some waterproofing and a 500w motor, I'd say the M3 is worth considering. For help in choosing the right e-scooter, check out my electric scooter buyer's guide.
Further Reading