The long-awaited Fiido Titan is finally here! Announced earlier this year, the Titan is a utility/cargo fat tire e-bike aimed at outdoor types looking for a rugged e-bike that can go the extra mile. In this article, I'll look at the specs, and I will write a full review in December once I get my hands on one.
Key Features:
Torque-sensing pedal assist
Color display
696Wh battery
4-piston hydraulic brakes
9-speed gearing
Optional 2 extra batteries with holder.
What's new?
In a market saturated with very similar bikes at this price point, you can count on Fiido to do things a little differently. Hot on the heels of their successful Fiido X and T1 Pro, the new Titan has some great features not usually found on similar e-bikes.
First off, there's a torque-sensing pedal assist. One of my biggest criticisms of the Fiido T1 Pro was the unresponsive cadence pedal assist, and at the time, I thought a torque sensor would have transformed the useability of that bike. In the US market, where throttles can be used, it wasn't an issue, but in the UK and EU markets, throttles are illegal above 6 km.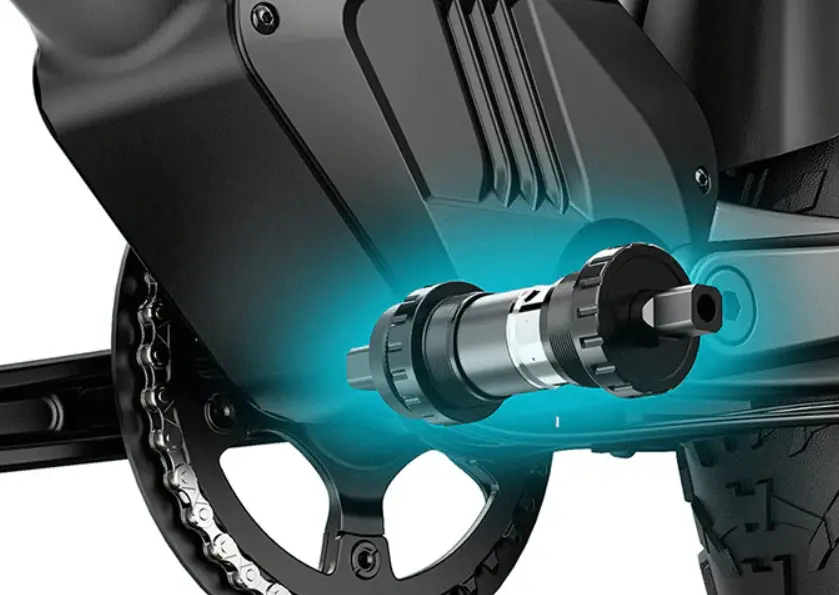 A torque sensor should transform the way the bike rides, and it should drastically improve motor efficiency. I'm really looking forward to testing it out to see how it performs. If it's as responsive as the sensor fitted to the C21 E-Gravel, it will be a game-changer!
Next is the option of carrying up to two extra batteries. Lots of e-bike manufacturers offer a spare battery or dual battery option, but with the Titan, you can have up to three batteries in total. This should give a potential range of over 150 miles for those intrepid explorers.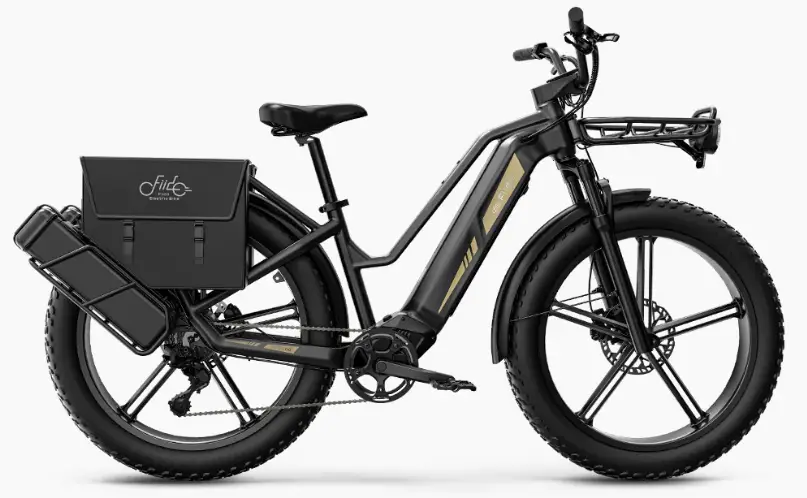 Fiido has introduced a real-world range chart to their website, which should give riders a better idea of the kind of range to expect based on their usage. The 48v 14.5Ah (696Wh) should give an average real-world range of 40-50 miles with sensible power usage.
The Titan looks like a heavy bike, and having strong brakes is an important consideration on utility e-bikes that may carry extra weight occasionally. Fiido have used four-piston brake callipers, which should offer better braking performance than the usual two-piston caillipers.
Another plus point is the color display. It's the same display used on the C21 E-Gravel, and I think it's one of the better e-bike displays I've come across – clear, easy to read, but fairly limited functionality.
Motor and components
At the heart of the Fiido Titan is a geared 750-watt rear hub motor. If it's anything like the T1 Pro motor, it should have plenty of power for getting you up steep hills.
There's a good range of gears with a sensible 42t front chainring mated to an 11-36 9-speed cassette. That's decent gearing for a fat tire e-bike and much better than the 7-speed systems usually available.
The front suspension has a 60mm travel with hydraulic lock-out. This, combined with the CST 26″ x 4″ tires, should make for a comfortable ride.
Other accessories include a substantial cargo rack, a kickstand and a large front headlight. Fiido offers a range of optional extras like the spare battery rack, large pannier bags and a front cargo rack.
Conclusion
The new Fiido Titan looks like it could be one of their most popular models yet. Priced at $1699, it has a very good specification for the price and certainly looks like an attractive proposition when compared with similarly priced fat tire e-bikes.
I'm looking forward to receiving my test sample in December and will update this article as soon as I've had a chance to put it through its paces – watch this space!