The electric bike market has been thriving recently, with a variety of options catering to different needs. Today, we delve into the world of the Onemile Nomad, a newly-released folding electric bike that promises a combination of style, performance, and convenience. The brand Onemile has made a name for itself in the urban micro-mobility industry since its establishment in 2017, bagging numerous prestigious accolades along the way.
Key Features
250w Hub motor
518Wh Battery
Torque-sensing pedal assist
Hydraulic disc brakes
Lightweight magnesium alloy frame
Price is €2099 with an introductory discount of €200 with code 'EC200'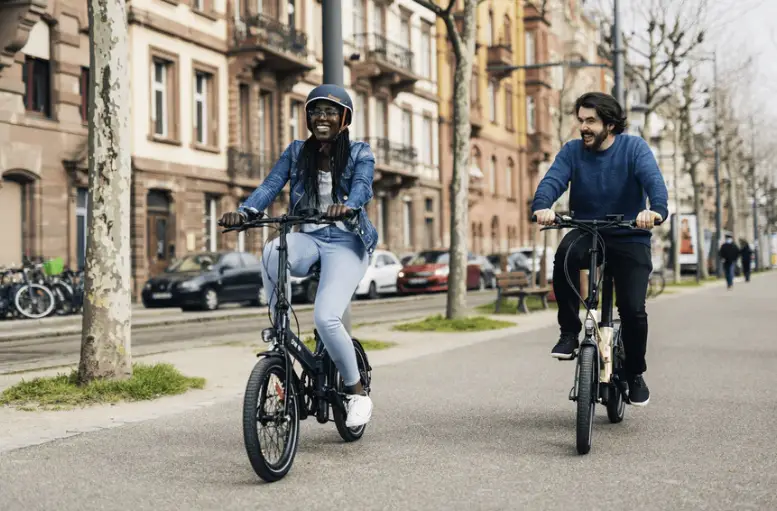 The Onemile Nomad comes packed with a host of key features that set it apart. Its defining characteristic is its torque-sensing pedal assist which gives a natural pedalling sensation that provides instantaneous electric assist and increased motor efficiency.
Its featherweight magnesium alloy frame sets the weight at a mere 17.9kg, ensuring it is light enough to carry and robust enough for daily use. when folded, the bike measures a compact 920mm (L) x 800mm (H) x 450mm (W), making it easy to store and transport. Unfolded, the bike expands to a comfortable 1630mm (L) x 1195mm (H) x 623mm (W).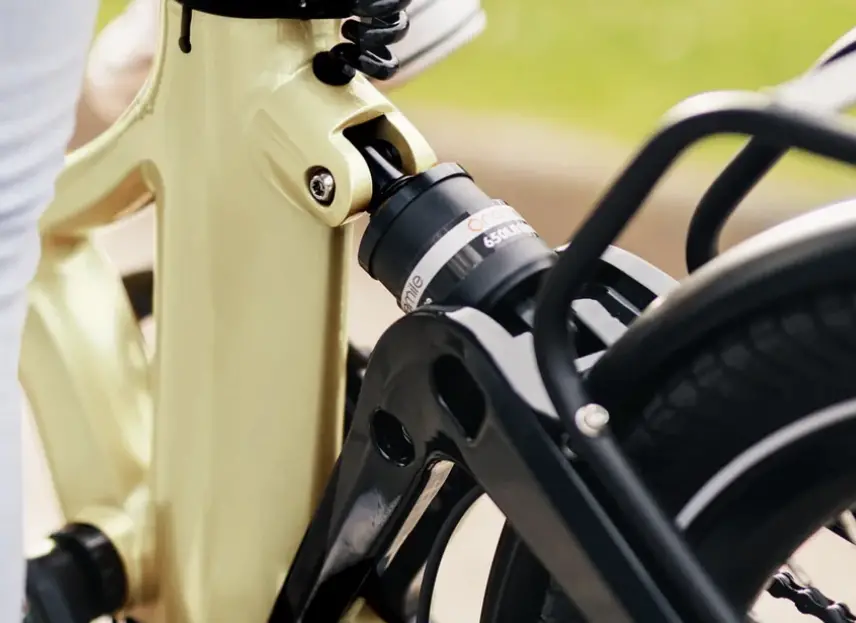 Electric Components
The bike's electric components showcase a blend of efficiency and power. At the heart of the Nomad lies a 250w hub motor which is activated by a sensitive torque-sensing pedal assist.
One of the stand-out features of the Nomad is the use of a high-capacity battery pack with an energy capacity of 36v 14.4Ah (518Wh), this will provide a longer range (up to 120 km) and enable riders to travel further between recharging. This battery pack should provide excellent performance and efficient power output, making the Nomad particularly suitable for longer urban commutes.
The Nomad is also EN15194 certified, indicating its adherence to strict EU safety standards for electric bikes.
Bike Components
The Onemile Nomad doesn't compromise on its biking components either. The bike boasts powerful hydraulic disc brakes for efficient stopping power, a crucial safety feature for any urban electric bike. A reliable 7-speed Shimano gearing system for flexibility when riding varying terrains. Lastly, rear suspension ensures a smooth ride, reducing the impact of rough or uneven urban road surfaces.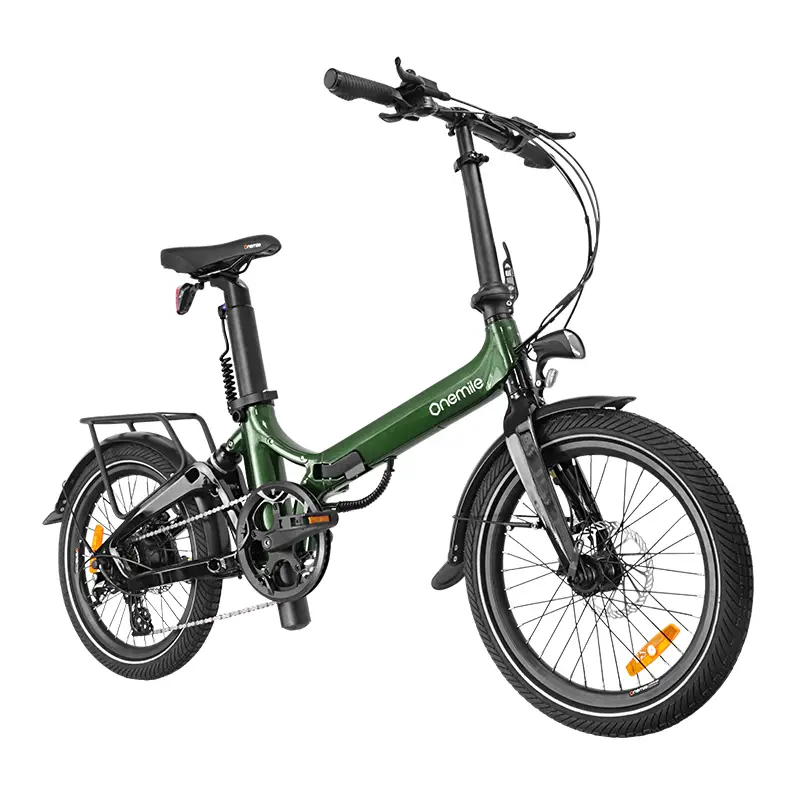 Comfort and sizing
The Nomad is a unisex bike designed to be ridden by riders of varying heights. With plenty of adjustment in the seat height and also an adjustable handlebar height, the Nomad can accommodate anyone from 165cm to 200cm. 
For added comfort, there's a plush gel saddle and no forgetting the small rear suspension unit which offers enough damping to mute the jarring effect of potholes while not affecting pedalling efficiency.
Who is the Onemile Nomad aimed At?
Given its features and design, the Nomad is a perfect choice for urban commuters who prioritise convenience and versatility. The folding design makes it a great companion for those who need to mix cycling with public transport or have limited storage space. Moreover, the torque-sensing pedal assist and long battery range cater to riders who want the benefits of a power assist, without sacrificing the physical engagement of pedalling.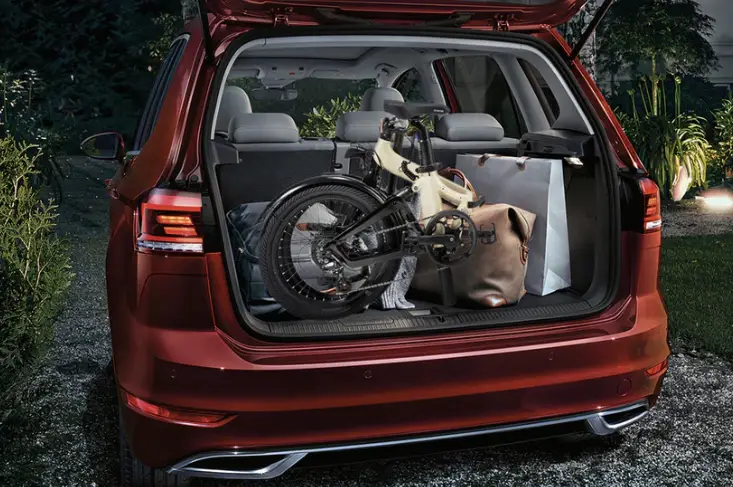 Pros and Cons
Like any product, the Onemile Nomad comes with its strengths and weaknesses.
Pros:
Torque sensing pedal assist: This improves rider experience by providing instant electric assist that adapts to riding style.
High-capacity battery: The 522Wh battery will ensure longer ranges between charges.
Powerful Brakes: The hydraulic disc brakes add another layer of safety, particularly in the wet.
Accessories: The Nomad comes equipped with a range of practical accessories like mudguards, lights, and a pannier rack.
Cons:
Price: High-quality components come at a cost. At €2099, the Onemile Nomad is quite expensive when compared to more basic folding e-bikes.
Limited Off-road Capability: Despite the rear suspension, the Nomad is primarily designed for urban use.
FAQs
What colours are available for the Onemile Nomad?
The bike is available in White, Blue, Green, and Red.
What's included in the box?
The box includes the battery charger, user manual, multi-tool, pedals, and transparent silicone protection stickers.
Is the Onemile Nomad certified?
Yes, it is EN15194 certified, meeting the European safety standards for electric bikes.
Can the Onemile Nomad be ridden in the rain?
Yes, the Nomad is IP65 rated, meaning it can be ridden in the rain and is also dust resistant. Care should still be taken to avoid deep water/puddles.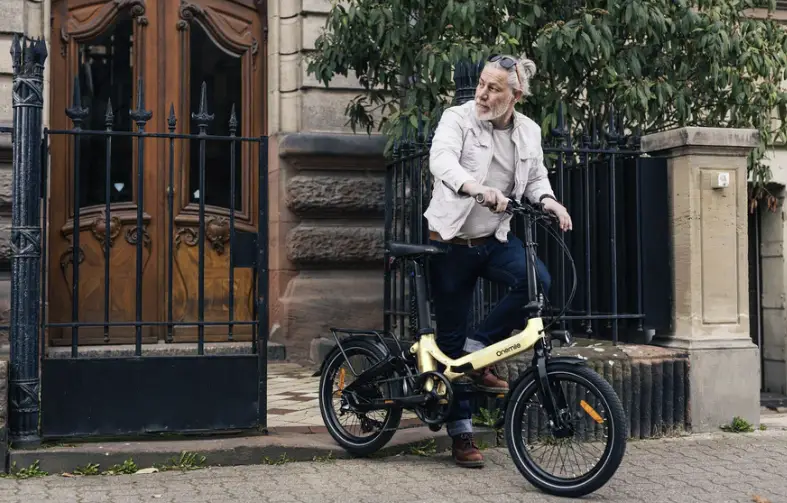 Conclusion
On paper, the Onemile Nomad looks like an innovative folding e-bike that should cater to the demands of urban riders. It combines premium features like torque-sensing assist, hydraulic brakes and a high-capacity battery – with the practicality of a folding design. While it may be a bit on the expensive side, it's still a lot cheaper than something like a Brompton.
I like the look of the Nomad. It has great specifications for a folding e-bike. As always, I'll have to reserve full judgement until I can get hold of a sample for a full review, but for now, I'd say the Onemile Nomad is worth considering if you need the extra features.
**Onemile is offering a limited-time discount of €200 – use discount code 'EC200'
Specifications
Motor: 250w hub motor
Battery: 36v 14.5Ah
Range: 120km
Display: Colour display with 5 levels of pedal assist
Design: Folding design
Frame: Magnesium frame
Weight: 17.9kg
Load capacity: 110kg
Brakes: Hydraulic disc brakes
Gearing: 7-speed Shimano gearing
Certification: EN15194 certified
Folded dimensions: 920mm (L) x 800mm (H) x 450mm (W)
Unfolded dimensions: 1630mm (L) x 1195mm (H) x 623mm (W)
Accessories: Mudguards, kickstand, lights, pannier rack
Colours: White, Blue, Green, Red
What do you think of the Onemile Nomad? Please feel free to share your thoughts in the comments section below.