Fiido was established in Kowloon, Hong Kong in 2016, and has gone on to be one of the most successful folding e-bike brands, winning several awards in the process. The new Fiido Beast electric scooter is certainly a break from the norm. Its radical new design makes it the first e-scooter that has the option of being ridden in a traditional standing position or seated low in a sporty position more akin to that of a go-cart. This exciting new e-scooter launches on Indiegogo on the 17th of March 2022.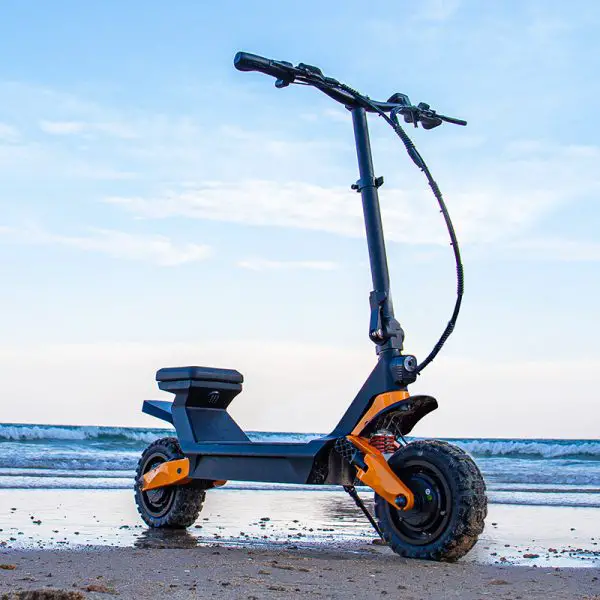 With a top speed of 30mph (48km/h), the new Fiido Beast electric scooter is equipped with a 1300w 2-wheel drive high-speed drive system, and 11-inch all-terrain tyres, which will help with traction for off-road riding. The 1536Wh battery capacity has a claimed range of up to 100KM (62 miles) in single-wheel drive mode and 70km (43 miles) in 2-wheel drive. Coupled with dual disc brakes and a front and rear suspension system, the Fiido Beast provides a faster braking response and a more comfortable experience for off-road riding.
What sets the Fiido Beast electric scooter apart from the competition is the forward-mounted foot pegs, adjustable steering column and seat, meaning the rider can adopt a low, seated position. I would imagine lowering the centre of gravity of the rider should increase stability and make for a fun riding experience, but I can't say for sure until I can get my hands on a test sample.
Key Features:
The innovative combination of electric scooter and go-kart

1300W Dual-drive powerful motor(F500W, R800W)

1536Wh Large battery capacity

100km max range (in single wheel mode) 70km (2wd mode)
30mph top speed (48km/h)

11 Inch professional off-road run-flat tyre

Front and rear suspension

Dual hydraulic brake system

Unique key-less security system

Removable battery

Magnesium alloy integrated design frame

Dual drive mode

Adjustable stem (available for height adjustment and depth adjustment.)
On paper, the specification looks impressive – the MSRP will be $2399, but it's currently available for $2099 with discount code T300.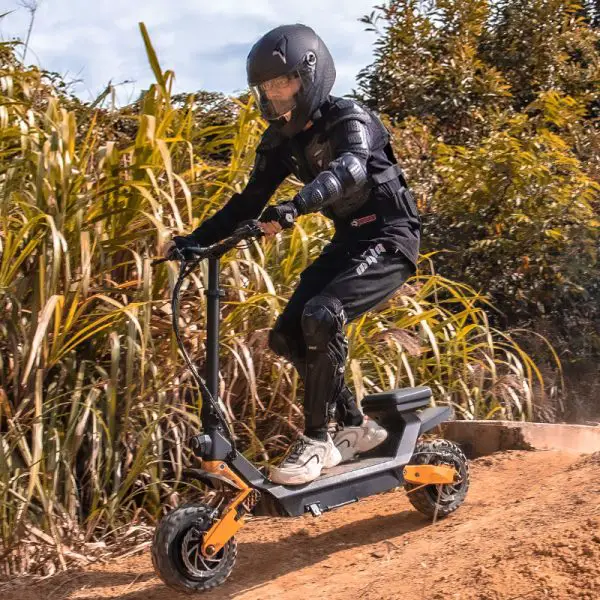 I'm hoping on getting my hands on one of these for a review sometime shortly, and as soon as I do, I'll do a full write-up article.
The Fiido Beast has completed the supply chain preparation and plans to start mass production in the middle of this year. It will be launched in March on the Indiegogo crowdfunding website, and start global pre-ordering.
Available now from the Fiido official website – Use code T300
Fiido B2 electric scooter – coming soon!
According to Fiido, their second electric scooter, the B2, is also in the final testing phase. Although the spec and price are currently unknown, it's likely to be a lightweight electric scooter designed for city commuting and will feature a futuristic design with intelligent functions. Watch this space!
Further Reading