Electric scooters, or "e-scooters," have been on the rise in popularity lately. They offer a convenient and eco-friendly way to get around town without having to use fuel or worry about parking. The Youping Q02 is a relatively new electric scooter on the market that offers a lot for the price. In this article, we'll take a closer look at the specifications and features of the Youping Q02 electric scooter.
Summary
If you live in the EU, then the chances are you can ride an e-scooter without fear of prosecution. In the UK, however, this problem has yet to be addressed and some regions are not e-scooter-friendly.  If you are fortunate enough to live in an area that doesn't come down hard on e-scooter users then the Youping Q02 electric scooter could be a great way to get from A to B.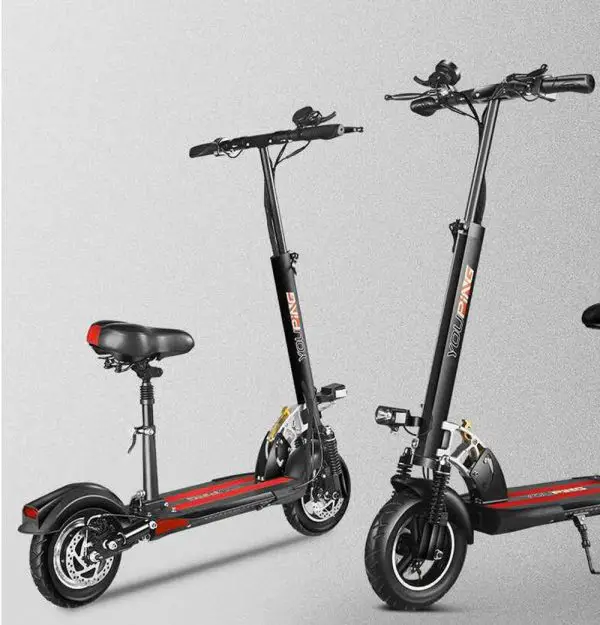 At its current price of under €500, the Youping Q02 offers exceptional value for money. The Q02 boasts a 500w brushless motor, powered by a long-range 48v 15Ah lithium battery. I'm not aware of any other e-scooters at this price that have such a high specification.
Apart from the impressive motor and battery specification, there's also a whole host of other features, that make the Youping a stand-out e-scooter at this price – most notably the dual suspension. Plus, there are mechanical disc brakes, 10″ pneumatic tyres, lights, and even a removable seat (with built-in shock absorption).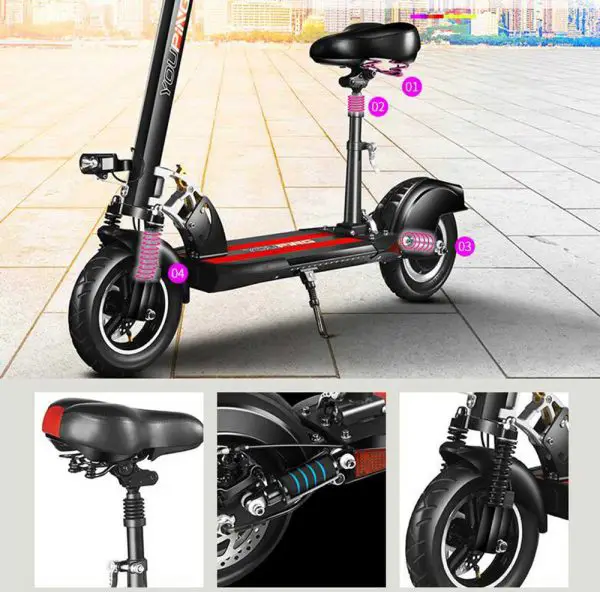 Specification
General
Brand: YOUPIN
Type: Folding Electric Scooter
Model: Q02
Colour: Black
Specification
Maximum Speed: 25km/h
Major Material: Aluminium alloy
Battery Capacity and Range: 18Ah, 48V, 65-70km
Remark for The Range: Depends on factors such as load, temperature, wind speed, and actual operation
Tire Size: 10-inch vacuum tire
Motor Power: 500W brushless
Charge Time: 5-6 hours
Safe Climbing Angle: About 25 degree
Temperature: -10°C~40°C
Max Load: 150kg
Develop size: 110 x 24 x 120cm
Folding Size: 119 x 26 x 36cm
Weight & Size
Product Weight: 19kg
Package Weight: 25kg
Product Size(L x W x H): 110 x 24 x 120cm
Package Size(L x W x H): 119 x 31 x 37cm
Package Contents
1 x Electric Scooter
1 x Adaptor (EU)
1 x Remote Control

Who is the Youping Q02 e-scooter aimed at?
Thanks to its decent power output and a decent battery, the Youping Q02 will be ideal for people using their electric scooters for commuting. It should be perfect for heavier riders – I weigh just over 100kg and find lower-powered scooters just won't take me up anything other than a gentle slope. I find 500 watts is the 'sweet spot' where performance is more acceptable.
Another good feature is the dual suspension which will make the Q02 ideal for riders who ride on rougher terrain or maybe want to take a shortcut off-road. The off-road abilities should be further enhanced by the wide 10″ tyres.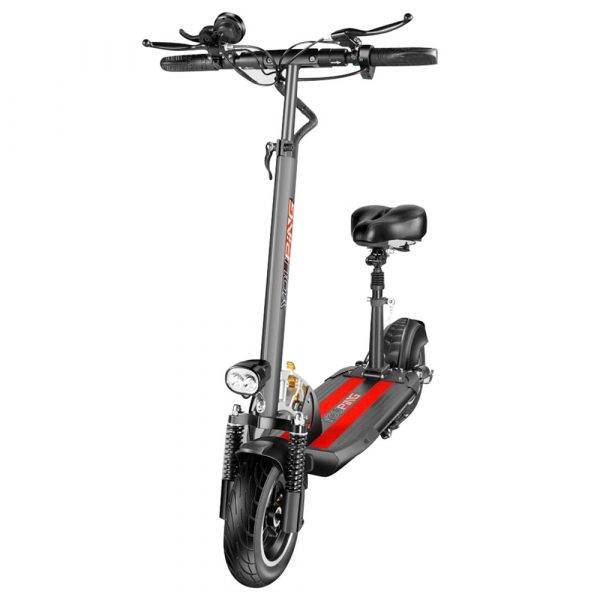 Conclusion
The Youping Q02 electric scooter is a great value for money at under €500. It has a powerful 500w motor and comes with a 48v 15Ah battery. This gives the scooter a very good range of up to 40 miles on a single charge. The 10″ pneumatic tyres provide great comfort and stability, while the dual suspension ensures a smooth ride even over rough terrain. The mechanical disc brakes provide good stopping power, and the integrated lights make it safe to ride at night. Finally, the kickstand makes it easy to park the scooter when you're not using it. If you're looking for an affordable electric scooter that offers good performance, then the Youping Q02 is definitely worth considering.
Further Reading