When commuting on an e-bike, having the right handlebar grips can make a big difference in comfort, control, and safety. With so many options on the market, it can be tough to know where to start. That's why we've compiled this comprehensive guide to help you find the best handlebar grips for commuting on your e-bike.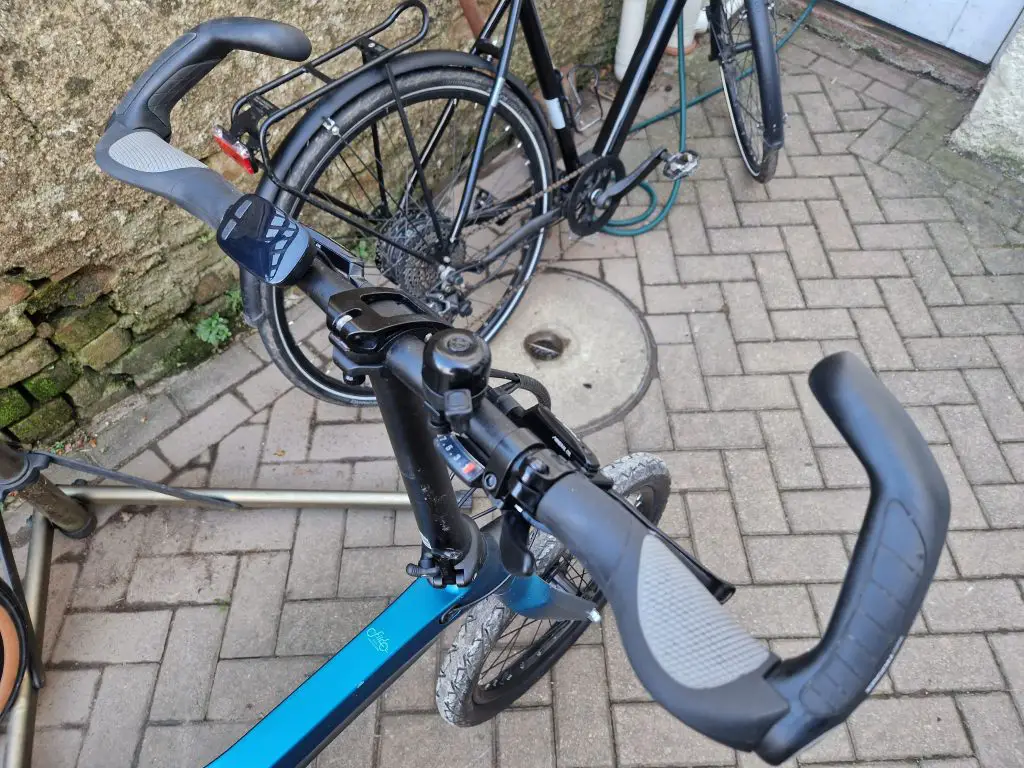 What Features Should the Best Grips Have?
Ergonomic Design for Comfort
If you're spending a lot of time on your e-bike, you'll want to ensure your handlebar grips are comfortable. Ergonomic designs are contoured to fit your hand, reducing pressure points and providing a more natural grip. Look for grips with a slightly thicker shape in the centre to provide extra padding where you need it most.
Non-Slip Surface for Safety
When it comes to riding an e-bike, safety is always a top priority. Non-slip surfaces on handlebar grips can help prevent your hands from slipping, even in wet or sweaty conditions. Look for grips with a textured surface or rubberised coating for extra grip.
Vibration Dampening to Reduce Fatigue
E-bikes can produce a lot of vibration, especially at higher speeds. Vibration-dampening technology can help reduce fatigue and improve control while riding. Look for grips that have a soft, shock-absorbing material, such as gel or foam, to help absorb some of the vibrations.
Easy of Installation
Installing new handlebar grips should be quick and easy. Look for grips with all the necessary hardware and instructions for a hassle-free installation. Slip-on grips are often the easiest to install, but lock-on grips provide a more secure fit.
Durability for Longevity
Finally, you'll want to ensure your handlebar grips are built to last. Look for grips made from high-quality materials, such as rubber or silicone, that can withstand the wear and tear of daily commuting. Grips with reinforced ends can also help prevent tearing and extend the life of your grips.
Best Handlebar Grips for Commuting on an E-Bike
Now that you know what to look for in a handlebar grip, let's look at some of the top options on the market. All of the grips featured below have been used at some stage by the author of this article.
---
Ergon GP3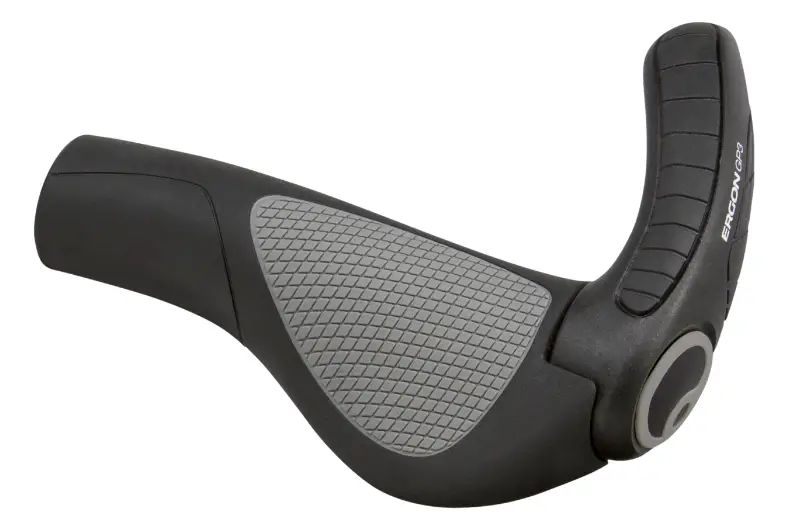 The Ergon GP3 is one of their best-selling grips. I have ridden over 4500 miles using these, one of my favourites. The bar-end is just the right size for resting your hands on. Vibration damping is second to none, and the large, flared sections offer excellent palm support. Like other grips in the Ergon range, they have a premium quality feel, plus they're very durable, showing little sign of wear despite the high mileage riding.
Available from Amazon (various countries)
---
Specialized Neutralizer Grips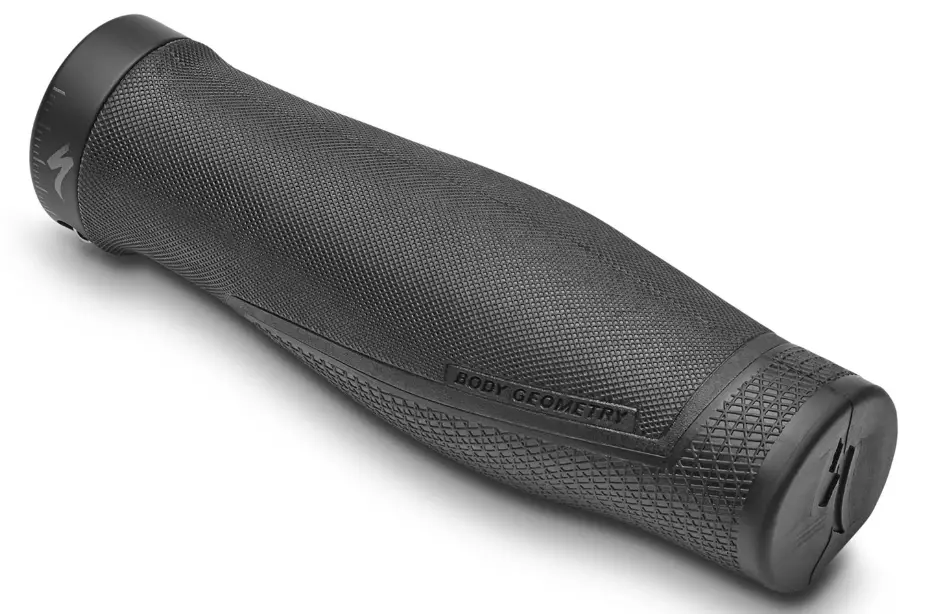 I currently have a pair of these fitted to my gravel bike, and they're a comfortable pair of grips. They have a nice, soft feel, with just a bit of 'tackiness' for grip. Plus, the underside is squared off, giving a natural hand position. The Specialized Neutralizer is also excellent value, coming in at under £20.
---
Lifeline Ergonomic Grips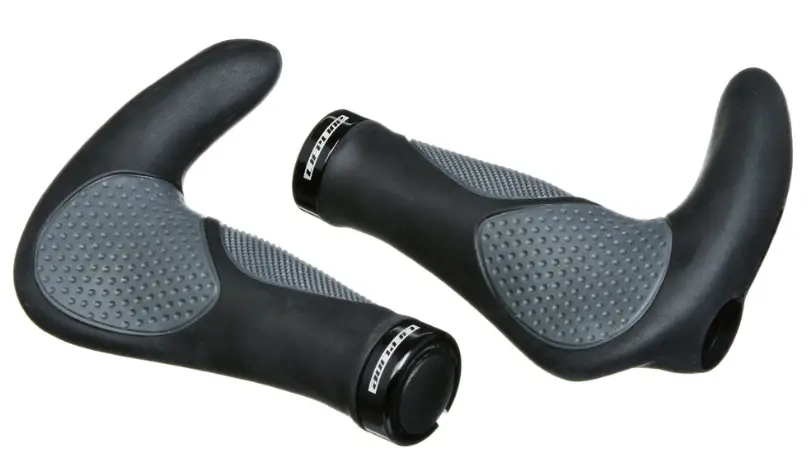 These are other favourites of mine. The Lifeline Ergonomic grips were my 'go to' handlebar grips on several of my old bikes, including my Vitus Mach E-Bike, which I covered nearly 2000 miles on. For the price, they're excellent – a durable and comfortable grip. In 2021, I tested the comfort of these to the max by doing a 200-mile ride over a couple of days, and they did a grand job!
---
Ergon GE1 Evo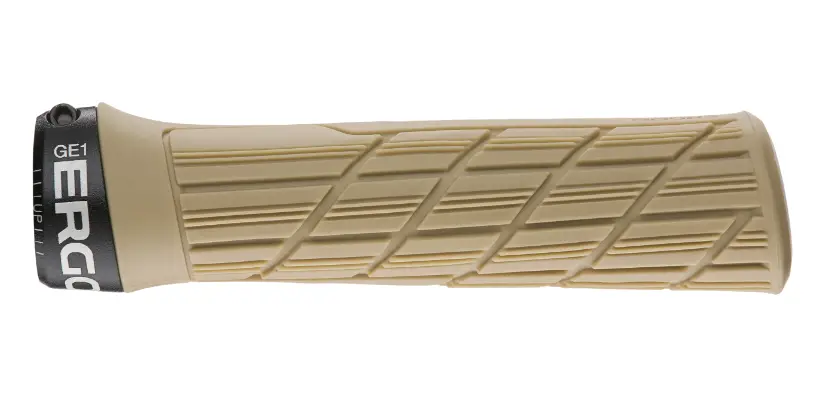 The Ergon GE1 Evo is an updated version of the well-received GE1 grip. It has been designed to provide riders with enhanced comfort through optimal pressure distribution. Although these grips are aimed at mountain bike riders, they're comfortable for daily use. I currently have a set fitted to my Genesis touring bike, and they're incredibly comfortable. The GE1 Evo grips are available in various colours, so you'll easily find one to suit your e-bike.
Available from Amazon (various countries)
---
Giant Connect Ergo Max Plus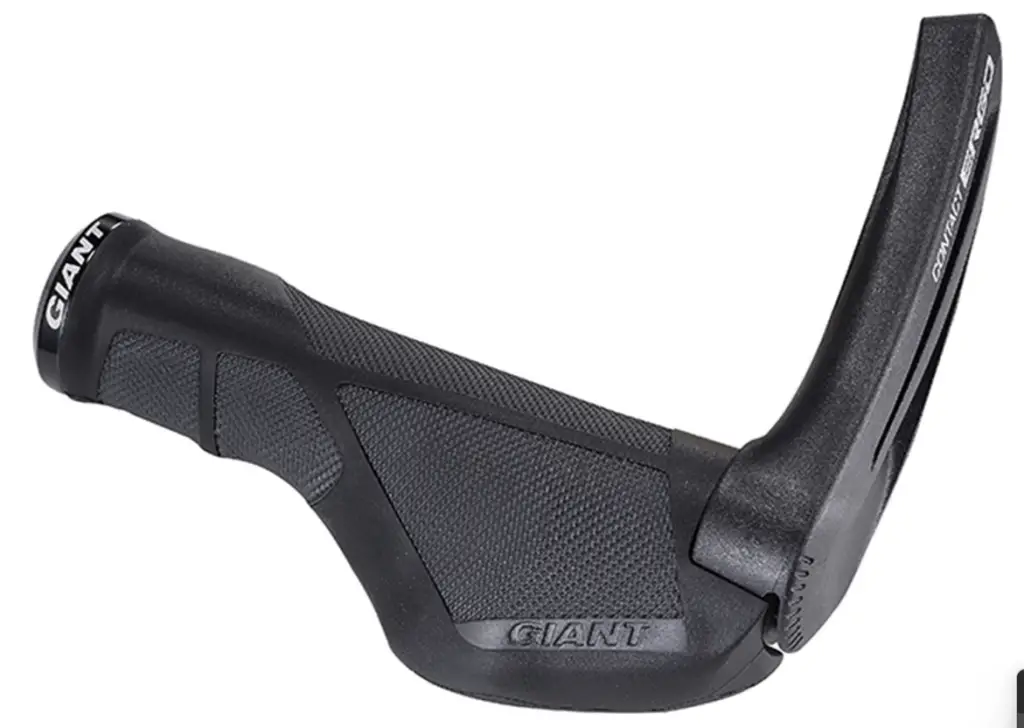 These Giant Ergo Max Plus grips came fitted to a hybrid bike I owned a few years back, and I was impressed with how comfortable they were on longer rides. Designed with a soft polymer compound and layer of gel, they help with pressure distribution while reducing road vibration. In addition, the bar ends provide an extra hand position for added comfort.
---
Ergon GP5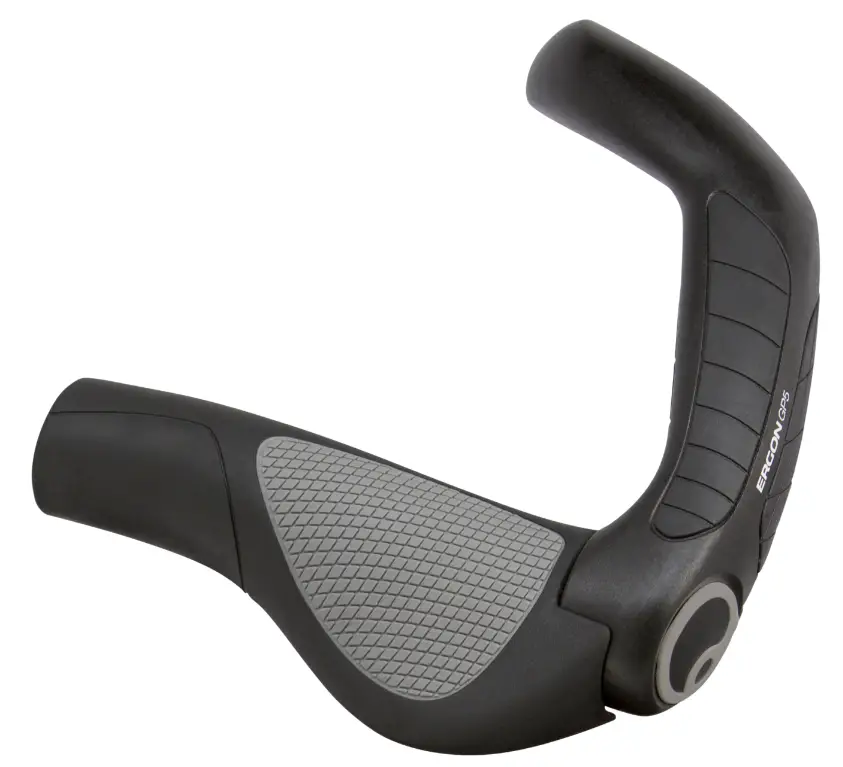 I have these fitted to my Fiido X folding e-bike, which makes a big difference. The great thing about the GP5 is the massive bar-end, which allows for multiple variations in hand position. These work well on a folding electric bike and significantly improve longer-ride comfort. As with the GP3, you can adjust the angle of the bar-end independently of the grip to find your optimal position. I had a set of these fitted to one of my first e-bikes in 2017, and I always return to them. In my opinion one of the best grips out there.
Available from Amazon (various countries)
---
Ergon GA3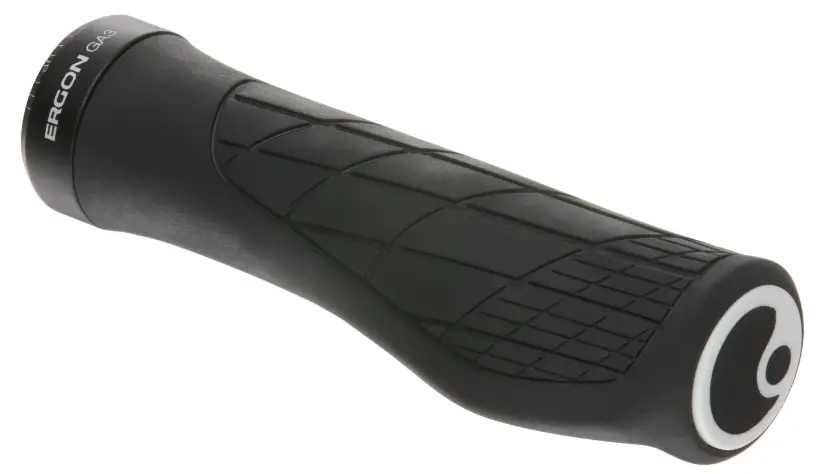 I originally thought about getting these, as my friend has them fitted to his Trek Powerfly 5 e-MTB. They compare favourably to the GP1 but are lighter and more suitable for e-MTB riding. They are very comfy with a subtle palm rest and quality feel. The GA3s are available in various colours to suit your e-bike.
Available from Amazon (various countries)
---
Conclusion
Finding the right handlebar grips for your e-bike commute is essential for comfort, control, and safety. When selecting a grip, consider ergonomic design, non-slip surface, vibration dampening, ease of installation, and durability. The above list provides some of the best handlebar grips for commuting on an e-bike. Ultimately, the best grip for you depends on your personal preferences and riding style.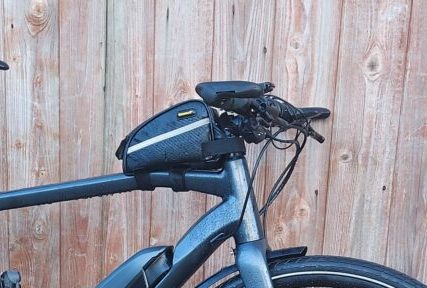 If I had to pick a personal favourite, it's a tough call – all the grips featured above a good. The Ergon GP5 is the most versatile, offering the most possible hand positions. For value for money, the Lifeline grips are a hard act to follow and are highly recommended.
Thanks for reading. If you have any questions relating to the grips featured in this article. Please leave a message in the comments section below.