When you purchase through links in our articles we may earn a small commission. Read our affiliate disclosure.
When buying an electric road bike, the type of motor and battery fitted is going to be relevant depending on your personal needs and cycling ability. The current crop of e-bike motors offers varying degrees of assistance. In this article, I will be looking at two of the most popular systems currently installed on factory-produced e-road and gravel bikes. Read on for a direct comparison between the Fazua Evation vs x35 ebikemotion systems.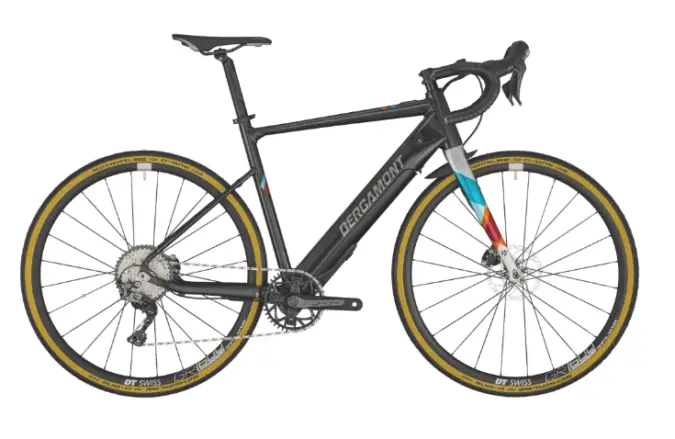 A brief history of electric road bikes
Electric road bikes are a relatively new addition to the e-bike market. The main reason for this is recent innovations in e-bike motor and battery technology.
When I first became involved in the industry, the factory e-bike market was dominated by electric hybrid and mountain bikes that almost exclusively used Bosch and Yamaha mid-drive motors. These earlier e-bikes also had large and often heavy frame-mounted battery packs.  You could tell these were electric bikes. They were usually very heavy and weighed 24kg plus.
Giant was one of the first manufacturers to release an e-road bike, and the original Road E+  was very good indeed but weighed in at a hefty 19kg.
For most road bike riders, having a lightweight e-bike, but also retaining the original aesthetics and functionality of a road bike is important, and it wasn't until 2018 when Orbea released their very popular Gain e-road bike that things started to change.
That same year, big names like Trek, Cannondale, Cube and Ribble joined the show and released electric road bikes of their own. One of the fastest-growing niches in cycling is the gravel bike and the x35 ebikemotion and Fazua Evation can be found on a lot of the best electric gravel bikes currently available.
X35 ebikemotion
The hub motor is dead – long live the hub motor! At a time when mid-drive motors dominated the market and hub motors were increasingly viewed as inefficient and antiquated, a Spanish company came along and designed a system that had a total weight of only 3.5kg including the battery. Furthermore, the battery and motor controller were designed in such a way as to be fully integrated into the bike's downtube. The x35 ebikemotion system was born!
Now, to put this into perspective, a typical Bosch motor at that time weighed nearly the same but without the battery. Also a Bosch motor required a special frame designed specifically for the motor. Whereas the x35 system could easily be integrated into a bike that was indistinguishable from a regular road bike.
Update May 2022 – Mahle has released the lighter X20 system with torque-sensing pedal assist.
It's a well-known fact that small hub motors will not produce the same amount of torque as a mid-drive motor, but they can still produce the maximum 250w of power allowed in the UK and EU.
A typical Bosch mid-drive produces between 50-75Nm of torque (depending on the motor) when compared with 35-40Nm for a hub motor. Mid-drives are also more energy efficient by design.
The M1 hub motor which is part of the x35 ebikemotion system uses the same propriety gear reduction system as all other geared hub motors, but the pedal sensor and controller work together to make sure power is delivered in the most efficient way possible.
Ebikemotion's pedal assist sensor measures the freehub as opposed to the crank. This is a vastly improved system over the standard bottom bracket-mounted sensors found on older hub motor e-bikes.
There is a magnetic sensor ring mounted in the freehub and the pick-up sensor measures up to 40 pulses per second. These pulses are then analysed by the motor controller and the electric assist is delivered.
I have ridden quite a few different bikes powered by this system, and I like it. It provides a smooth and subtle assist. Another benefit of having the sensor ring in the freehub is the manufacturer can fit an external or pressfit bottom bracket without any hassles.
There is also a companion app available where you can use GPS to plan your ride and monitor the motor power output, battery usage and other useful features.
If you need to remove the rear wheel to repair a puncture then all you have to do is unplug the six-pin motor connector and use a regular 6mm Allen Key to remove the wheel.
How much range can I get out of the battery?
Because the x35 uses a small 250Wh internal battery, you're not going to be getting a massive range out of the e-assist. My friend has owned a Ribble SLe for over a year now and if he uses the assist constantly he only gets about 30-35 miles out of a charge. If, on the other hand, he just uses it as a bike for most of the time and only uses the assist to take the sting out of the long climbs up to Dartmoor, then he can see between 70-80 miles out of a single charge.
Ultimately it depends on how you ride, and how much you rely on the assist. You also need to factor in your weight, wind direction, road surface and tyre pressures. There are lots of different factors to consider. Once you have owned the bike for a while and covered some miles you will get a rough idea of an average range.
Thankfully, if you do rely on the electric assist more often, then there are range extender batteries available. These fit in a regular bottle cage and effectively double your potential range.
Buy Now: Range extender battery for x35 ebikemotion
Does the ebikemotion system provide enough power?
This is a very subjective question as it depends on your physical abilities and the landscape you regularly cycle on. I can view this from both sides of the fence.
When I first got back into cycling by using an e-bike (back in 2016) I was incredibly unfit, through years of self-neglect. I was a keen cyclist in my youth, but I let myself go in my thirties and early forties. So much so, I started to develop circulatory problems in my right leg and high blood pressure.
I had been trying to get back into cycling for years, but the area in which I live has relentless steep hills in every direction. On an average ride in my area, you can guarantee to climb 100ft per mile cycled.
When I first rode a 250w hub-powered electric bike, I found it great on the flat and slight hills, but still struggled to get up some of the steeper hills. When I tried out a mid-drive the experience was different.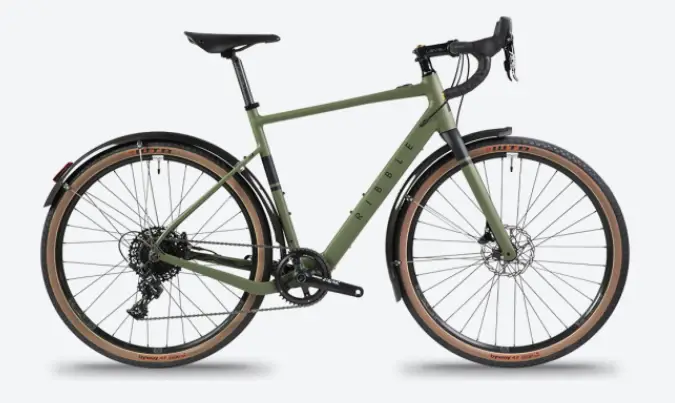 Nowadays, having been riding a regular road bike for nearly 3 years and 10,000+ miles, if I test ride a 250w hub-powered e-bike it feels really quick and effortless to me.
What I'm trying to say is, if you're like I was 4 years ago and you live in a hilly area, you may not find the x35 ebikemotion system gives you enough assistance to tackle steeper climbs.
There is, of course, one major benefit to this system and that is weight. Those early hub-powered electric bikes were still quite heavy by today's standards. Most of the ebikemotion bikes I have ridden have been very light. The Ribble SLe I tested over a year ago only weighed about 11.5kg and even with the assist switched off it felt like riding a normal bike to me.
Who is the ebikemotion system best suited to?
I would say that if you're already reasonably cycling fit and don't have any serious health or fitness issues then it's ideal. It's especially good if you ride with a group of friends who tend to ride at a faster pace than you are comfortable with. Although it should be noted, that this motor will give you an advantage on climbs, but not assist 15.5mph (25 km/h).
The ebikemotion is also great for reducing fatigue on longer rides. I know how this feels because if I go out for a 60 or 70-mile ride around Cornwall (with 6500ft of climbing) I'm usually pretty useless for anything when I get home!
Would I buy one? There are times when a little assist would be nice, but for the moment I'm happy to carry on riding my trusty old Dawes Galaxy. When the time comes, though I would consider it.
X35 ebikemotion reliability
Generally speaking, the x35 ebikemotion system seems to be reliable, although I've read about various issues reported on forums relating to anything from battery issues, and sensor problems to complete system failures. Thankfully these do seem to be quite rare, and as long as you buy your bike from a reputable source then the warranty period is usually at least 2 years. Always exercise caution when buying secondhand as warranties aren't always transferable.
Check out the best electric gravel bikes in 2023
Conclusion
The x35 ebikemotion is a great system, it's lightweight and it integrates perfectly making for a finished product that looks and rides like a regular bike (but with a helping hand when you need it most). Riding with the assist on kind of feels like you've got a really strong tailwind. It's very subtle but very effective.
If you're looking for a real 'kick in the pants' assist system, then the ebikemotion probably won't be for you. A Bosch, Yamaha, Shimano Steps or Brose motor would be more suitable.
Fazua Evation
German company Fazua released the revolutionary Evation modular e-bike system around the same time as the ebikemotion system. It too has been designed specifically with lightweight road bikes in mind.
The Evation and X35 are two very different systems but do share some similarities. The Evation is effectively a mid-drive system and you need a specially designed frame to house the battery and motor drive system as well as the bottom bracket power transfer gearbox.
One of the unique things about the Fazua is you can remove the motor and battery unit, fit in a blanking cover and ride your bike as normal – minus 3.6kg in weight. What this effectively means is you can have a regular bike and an e-bike in one!
There is also a companion app that allows a multitude of options including power configuration, battery monitoring and GPS navigation.
How does the Fazua Evation feel?
With the Fazua you get 3 power modes – Breeze, River and Rocket. In rocket mode, the motor will peak at 400W (for a brief period) before settling back down to 250w. In Breeze mode, you will be getting around 110W of extra assistance which is very useful.
The Evation motor is very smooth and quiet, in fact, the first time I rode a Fazua-powered bike I didn't even notice the assist until I realised I was ascending a climb much quicker than usual.
Pedal sensing is done via a torque and cadence sensor. The torque sensor measures the amount of force you are applying to the pedals and delivers power accordingly. This results in a very subtle and sublime assist.
Another great feature of the Evation is once the maximum assisted speed is reached (or the motor is switched off) the motor disengages from the gearbox, removing any potentially unwanted pedalling resistance.
As far as power is concerned, I tried Rocket mode a few times and I felt it provided more than enough assist, although I did try out a mountain bike fitted with a Bosch Performance Line CX motor and that felt substantially more powerful.
Much like the ebikemotion, the Fazua Evation is really for riders who want to enhance their cycling or maybe make their daily commute, not such a sweaty affair. Although Fazua claim 60Nm of torque for Evation, I can say that riding an x35 ebikemotion bike with a claimed 40Nm of torque didn't feel that much different.
What about the Fazua Evation Battery range?
Just like the x35 ebikemotion system, the Fazua uses a 250Wh battery. The reason for this is neat integration into the frame and also to keep the weight down, thus making the cycling experience feel natural. I would say the range on the Fazua is at least comparable if not slightly better than on the x35. This may be down to the increase in efficiency you get from a mid-drive because as far as I can ascertain, both batteries use the same Panasonic NCR18650GA lithium cells.
I have a friend who owns a Boardman ADV 8.9e and he reckons he can just about squeeze a hundred miles out of a single charge, but he rides it as a normal bike 75% of the time and only reserves the assist for the steep hills when on a long-distance ride.
In my experience, if you blast around everywhere in Rocket mode, you will deplete the battery in about 25-30 miles. If you ride as intended and only use the assist occasionally, then 50-60 miles should be easily achievable.
Fazua Evation reliability
I know several people who own e-road bikes with this motor and they have not reported any issues. The only problems I have found on forums are the motor and drive system has been known to fall out (occasionally) and the torx bolts that secure the bottom bracket gearbox can tend to sometimes work their way loose causing a clunking sound.
As with anything electrical, whether it's your car or washing machine, things can and do go wrong from time to time. Always make sure you purchase from a reputable dealer and if you buy second-hand, be prepared to fork out money for ongoing maintenance.
Fazua Evation vs X35 ebikemotion – the verdict
If I had to choose between the X35 ebikemotion and the Fazua Evation, the Fazua would be my personal favourite. What I like is the flexibility of being able to have an e-bike and a regular bike all in one. Yes, it's true that even with the motor and battery removed you still have the extra kilo of the motor gearbox to cart around with, but having ridden a few of these bikes I don't notice that extra weight. I'm used to riding a steel touring bike though so any bike around the 12-13kg mark feels pretty normal to me.
If I were to get an e-road bike in the future, I would want something with a motor like this. The assist, although not overly powerful is ample enough to still give you a good boost. The battery can last a surprisingly long time if you're careful, and the weight of the system when fitted doesn't make the bike feel particularly heavy or abnormal. One of the best electric road bike drive systems currently available.
This conclusion is my personal opinion. I still think the x35 ebikemotion is an excellent system. It is a whole kilo lighter than the Fazua and because of the neatly integrated battery, you will have an e-bike that looks like a regular bike. It's just a shame you can't remove the battery to save a bit of weight for those days you want to 'go it alone'.
Thanks for reading and if you need any help or advice regarding the above motors, please feel free to leave a comment below and I will usually reply within 24hrs. My technical knowledge of these drive systems is somewhat limited, but I have extensive experience with retrofit mid-drive and hub motors.