When you purchase through links in our articles we may earn a small commission. Read our affiliate disclosure.
Using an e-bike to explore the great outdoors makes perfect sense and with good reason. They provide an eco-friendly and stress-free way to explore the rugged countryside while allowing riders to cover longer distances with ease. But with longer trips come increased power needs. That's where portable power stations come in. In this guide, we'll introduce you to the excellent-value Bluetti portable power stations, ensuring you have the energy to keep exploring for longer.
This article is sponsored by geekbuying.com. While we may receive compensation for this post, all opinions expressed are our own, and we strive to provide accurate and unbiased information to help our readers make informed decisions.
What is a Portable Power Station?
A portable power station is a compact, rechargeable battery system designed to provide electrical power to various devices and appliances when access to traditional power sources is limited or unavailable. These devices typically come with multiple charging ports, including AC, DC, and USB, making them versatile and compatible with a wide range of electronics. Portable power stations use lithium-ion or lithium-iron-phosphate batteries, which offer high energy density, long cycle life, and excellent performance in various weather conditions.

Benefits and Uses for E-Bike Riders
For individuals who use electric bikes for bikepacking and weekend camping trips, a portable power station can be a game-changer. E-bikes require regular recharging to maintain optimal performance, and access to reliable power sources can be a challenge when venturing into remote areas. A portable power station can supply the necessary energy to recharge an e-bike's battery, ensuring that the rider can cover longer distances without worrying about running out of power.
Additionally, portable power stations can charge other essential devices such as smartphones, GPS units, cameras, and even small appliances, making them indispensable companions for bikepacking and camping trips. Many power stations are also compatible with solar panels, allowing users to harness the power of the sun to recharge their power station during the day, providing a sustainable and eco-friendly energy solution for off-grid adventures.
---
Bluetti Portable Power Stations: Premium Power for Extended Adventures
Discount Code: 7GUEJDTX Price: €1275.60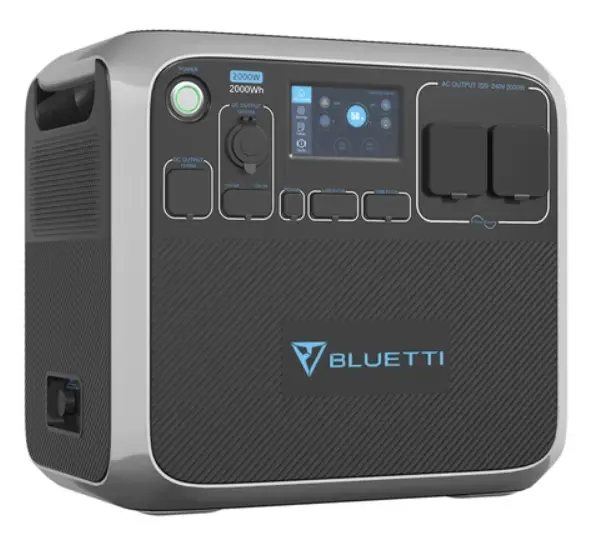 The BLUETTI AC200P offers a massive 2000Wh capacity and 2000W output, perfect for heavy-duty e-bike adventures. With multiple charging options, including AC, DC, USB, and solar, it'll keep your e-bike running for days. Its compact design and integrated handle make it easy to carry along on your journey.
---
Discount Code: 7GUFQ4AF Price: €925.60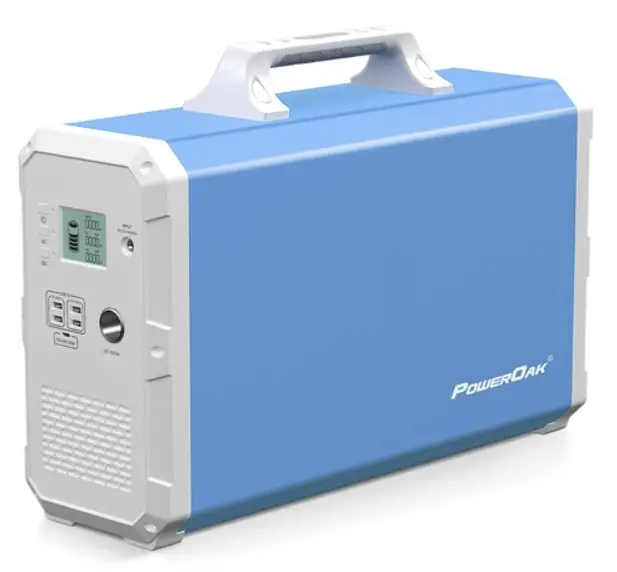 The BLUETTI EB240 features a 2400Wh capacity and 1000W output, making it ideal for longer trips. Its built-in MPPT solar charge controller ensures you can recharge on the go with optimal efficiency. The EB240 also comes with an easy-to-read LED display, which shows the remaining battery capacity and charging status at a glance.
---
Discount Code: 7PM3XH0O Price: €775.60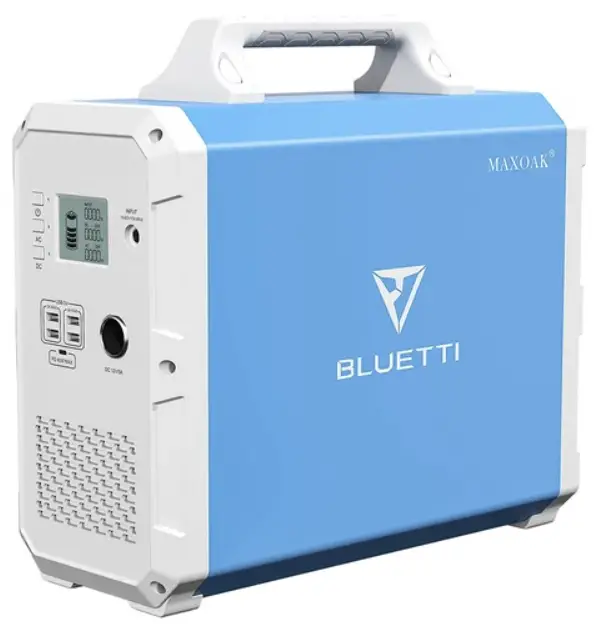 With 1500Wh capacity and 1000W output, the BLUETTI EB150 strikes a balance between power and portability. It's perfect for e-bike adventurers who need reliable power without breaking the bank. The EB150 comes equipped with multiple output ports, including AC, DC, and USB, ensuring you can charge a variety of devices on the go.
---
Mid-Range Power Stations: Reliable Energy at a Reasonable Price
Discount Code: 7S0EQJPV Price: €439.64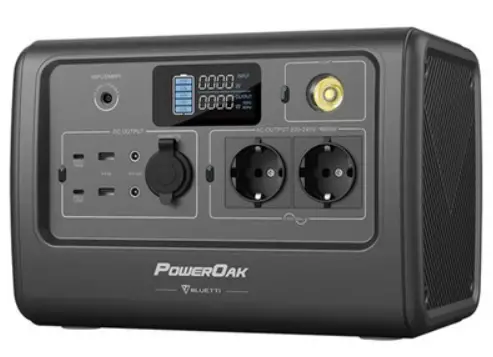 The BLUETTI EB70 offers 716Wh capacity and 700W output, making it a solid choice for riders who need a reliable power station without the hefty price tag. Its LiFePO4 battery ensures longevity and safety, while its four AC outlets and multiple USB ports make it easy to charge multiple devices simultaneously.
---
Discount Code: 7PM3IVCY Price: €399.64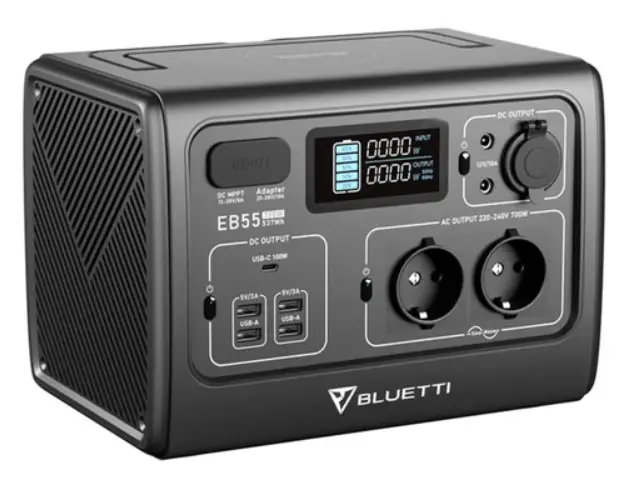 The BLUETTI EB55 is a budget-friendly option for e-bike enthusiasts seeking power and portability. With a 537Wh capacity and 700W output, this power station is perfect for short to medium-length trips. The EB55 features a sleek, compact design and multiple charging ports, including AC, USB-A, and USB-C, to keep your devices and e-bike charged.
---
Discount Code: 7PM3N6NA Price: €319.64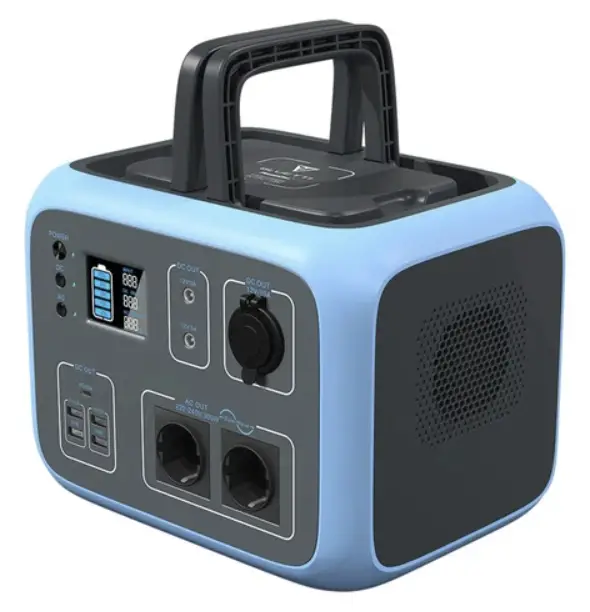 The BLUETTI AC50S is an affordable power station with a 500Wh capacity and 300W output. Ideal for e-bike riders on a budget, this compact power station is equipped with AC, DC, USB, and solar charging options. Its lightweight design makes it easy to carry on your adventures, and the built-in wireless charger adds extra convenience for your devices.
---
Don't Forget the Solar Panels: Harness the Power of the Sun
Discount Code: GKB23MS3 Price: €154.64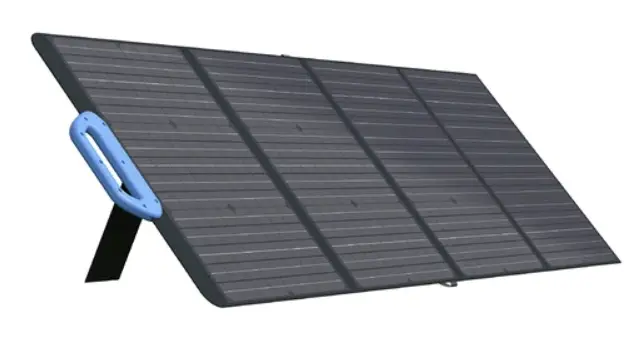 To make the most of your e-bike adventures, consider adding the BLUETTI PV120 120W solar panel to your setup. This lightweight, foldable solar panel is compatible with all BLUETTI power stations, allowing you to harness the power of the sun and recharge your power station on the go. Its high conversion efficiency ensures you get the most energy possible from available sunlight.
---
Conclusion
In conclusion, portable power stations can offer significant advantages to e-bike riders embarking on extended weekend camping or bikepacking trips. These benefits include unfettered energy access, device versatility and solar panel compatibility.
In essence, portable power stations equip adventurous e-bike riders with a reliable and convenient energy solution, empowering them to keep their devices charged and providing a boost to their bike's battery. Factor in a good solar panel, and you have the potential to be self-sufficient and off-grid for days on end.