Cornwall's rolling coastal roads, pretty seaside towns and rugged rural trails make it a popular destination for cycle tourists. Exploring Cornwall by electric bike makes perfect sense, as the frequent steep hills can be challenging for riders of unassisted bikes. In this comprehensive guide, we're going to be taking a closer look at the challenges riding an e-bike in Cornwall can pose, and hopefully prepare you for your next trip there.
What Type of E-Bike is Best for Riding in Cornwall?
The cycling terrain in Cornwall can be very diverse and unforgiving, even for seasoned cyclists. It's important you come prepared, as not all e-bikes are going to be suitable for some of the steeper hills you'll come across. If you plan on sticking with fairly flat cycle routes like the Camel trail, then the e-bike choice won't be so crucial. But, if you plan on going off the beaten track, then we would suggest something with a powerful mid-drive motor like a Bosch or similar.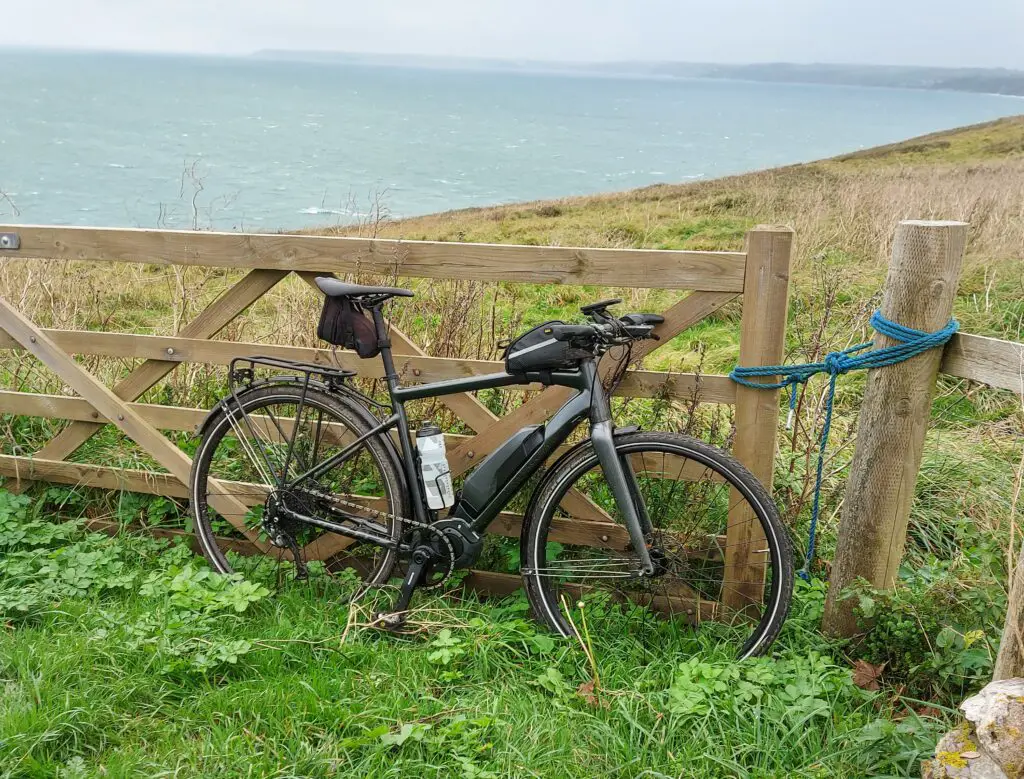 Thinking of buying your first e-bike or upgrading an existing electric bike? Check out the list of useful buyer's guides below:
Exploring Cornwall by E-Bike: 4 Safety Tips
Exploring Cornwall by e-bike can be a highly rewarding experience. However, when planning any long-distance cycling route, it's vital to consider safety. There were 141 cyclist fatalities in Britain in 2020, and 4,215 serious injuries. And although Cornwall is statistically one of the safest counties in the UK for cycling, there are still things you can do to keep yourself safe and minimise risk.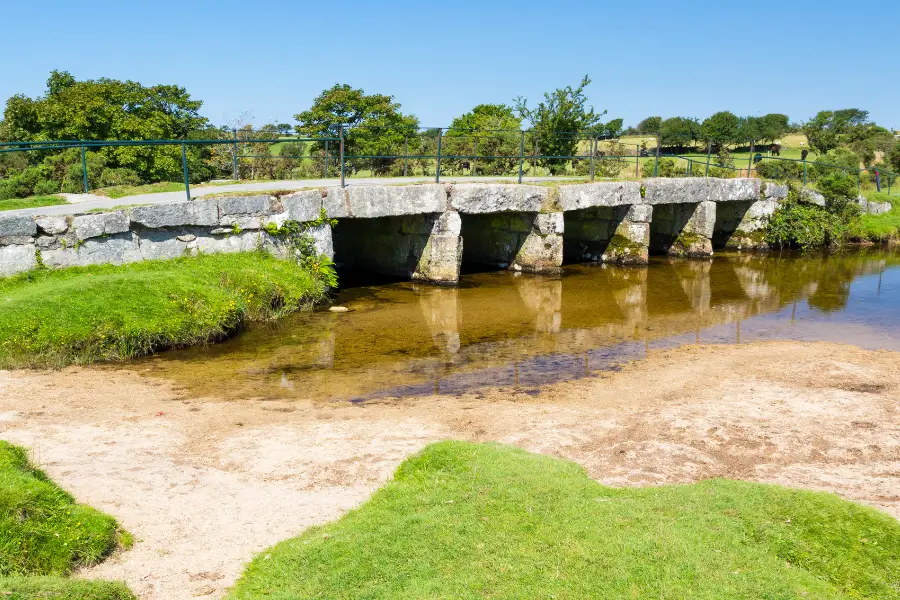 Avoid Busy Roads
Cornwall's population drastically increases during the summer months, with some areas getting overwhelmed with holiday traffic. Roads that are fairly quiet off-season, become heavily congested and filled with impatient drivers. If you're riding your e-bike in Cornwall for the first time, we would highly advise steering clear of the following roads:
A30: The main trunk road from Land's End is the main tourist route into Cornwall. This road is best avoided at all times of the year, particularly in the summer. It's a fast dual-carriageway and has seen a number of cycling fatalities over the years.
A39: This starts on the South Cornish coast at Falmouth, and then goes north through Truro, where it merges with the A30 for 5 miles, then heads north from St Columb Major. Another busy road that connects Cornwall with North Devon and beyond. It's a wide road, but there have been cycling fatalities over the years. It's a deceptive road and can seem quiet at times, especially past Bude, but I would avoid it if possible.
A38: The A38 starts in the midlands, and joins Cornwall via the Tamar Bridge at Saltash. From there it continues to Bodmin where it finishes. This road has the dubious title of one of the most dangerous roads in the South West. I know this road well, and it's best avoided by cyclists. I've lived in this part of Cornwall for 26 years and it's treacherous during the summer. It simply cannot handle the volume of traffic, and the powers that be refuse to put average speed cameras in place, despite there being a 50 mph limit from Saltash to Trerulefoot. There are alternative routes for cyclists, but they involve very long, steep hills. Find out more at Safe38.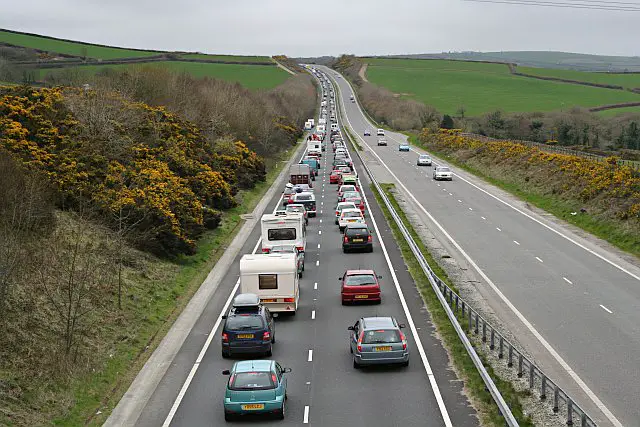 This list contains major trunk roads only, but there are other, smaller roads that can be quite hazardous for cyclists in the summer. We suggest you check the area you're planning on staying in, and ask locals. Any major route going to or from a popular town, beach or tourist attraction is potentially hazardous for e-bike riders in the summer months.
Cornwall offers many breathtaking cycling routes that cater to different skill levels. If you're a beginner, we recommend starting with a flat and easy route such as the Camel Trail or the Mineral Tramways Trail. For the more experienced and adventurous, there are hundreds of miles of small, quiet country lanes crisscrossing the county to explore.
When riding on these rural lanes, it's worth remembering that they're still used by cars, vans, trucks and farm traffic. As most of these lanes are single-track with high hedgerows, you will invariably be faced with oncoming traffic, and vehicles behind you. Although you're not obliged as a cyclist to pull over and let someone pass, I always advise it. An impatient car or van driver may try and squeeze past you, I would personally not want to put my trust in another driver, so please pull over when it's safe to do so.
My top route recommendation would be The Cornish Way, which is arguably one of the best ways to see Cornwall's most popular destinations. The route links a number of traffic-free cycle paths, National Cycle Networks and Regional Cycle Networks. It offers the benefit of taking you off major roads so you don't have to worry too much about dangerous traffic. 
This scenic path runs right across the length of the county from Bude to Land's End, with two routes available to allow you to enjoy the north coast or the south coast, or both if you travel each way. The northern route lets you explore Padstow and Newquay while the southern route runs via St Austell.
Be Prepared for the Weather
Cornwall is one of the warmest places in the UK, with temperatures regularly exceeding 30°C during summer months. This might be ideal for sun worshippers who want to lounge on the county's beautiful beaches, but it can be a problem for cyclists. The hilly landscape can be hard work in extreme heat, even with the help of an e-bike.  On the flip side, the weather can be very unpredictable with heavy downpours and strong winds even in the summer months. Below are my 5 top tips for dealing with Cornwall's weather on an e-bike.
Always make sure you have plenty of water on hand. I would also recommend having electrolyte tablets in the hotter months.
Never leave your e-bike battery in prolonged direct sunlight.
Always check the forecast on the Met Office Website before heading out for a long ride.
Wear appropriate clothing, and maybe take a lightweight rain jacket with you if rain is forecast.
May and September are generally pleasant months without the extremes of temperature.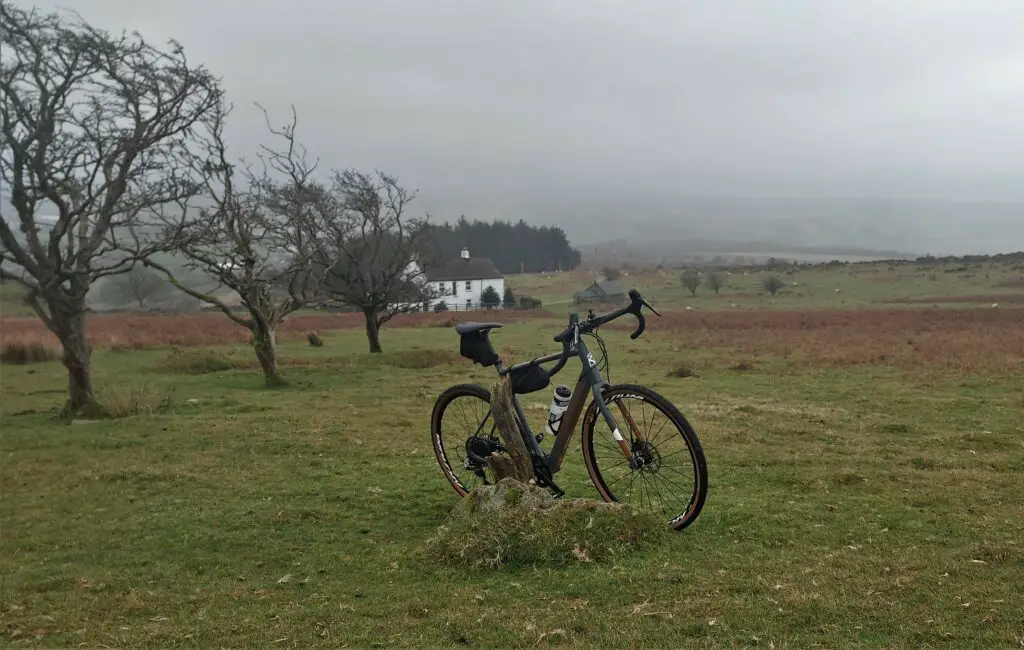 Prepare Your E-Bike
Always make sure your e-bike is in tip-top condition prior to any long-distance riding. The dusty and mucky Cornish lanes can quickly take their toll on your e-bike components. Check your tyres, wheels, drivetrain, brakes and cables before heading off. Maybe get your bike serviced by a professional. This will give you extra peace of mind, and reduce the chances of mechanical problems. Thorns can be a problem in the lanes, so I recommend fitting good puncture-resistant tyres. Also carry a multitool, spare inner tubes and pump.
E-Bike Friendly Cycling Events in Cornwall
For safety in numbers, maybe consider trying out one of the many local cycling events in Cornwall. Some of the best Sportive's in Cornwall now accept e-bikes. A sportive is a great way to enjoy the Cornish countryside with other cyclists. Routes are fully signposted and marshalled with lots of feed stations. Plus, there's breakdown recovery and first aid support. 
The Sportives below have various route lengths, and we would advise you to choose a route that's comfortably within your e-bike's battery range capabilities. Cornwall has very hilly terrain that will deplete your battery range quicker than normal.
It should be noted that these events are open to UK-legal e-bikes only. Modified electric bikes, or e-bikes fitted with throttles are not permitted.
Land's End 100
One of the best-known sportives in Cornwall is the Land's End 100, which takes place annually in September. There are three routes to choose from, with the short route a relatively easy 46 miles that's ideal for those who are new to long-distance events. The long route is 105 miles and takes in a series of important landmarks on the Cornish Peninsula, including St Michael's Mount, St Ives, Hell's Mouth and Land's End.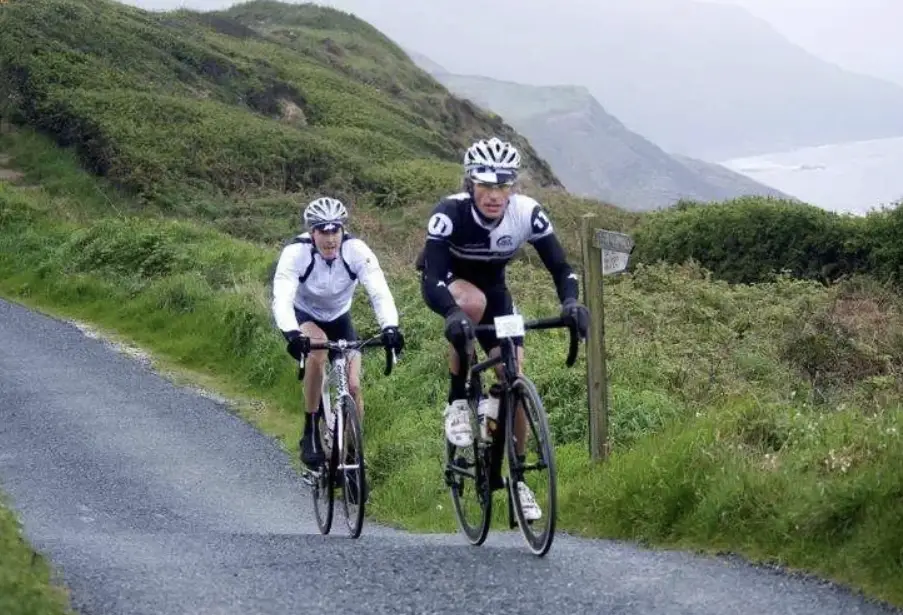 Coast and Clay Sportive 2023
The Coast and Clay Sportive takes place in June 2023, and it starts and finishes in the picturesque town of Padstow on the north coast of Cornwall. Featuring 4 different route options, from 17 to 104 miles, it has something for all abilities and takes in some spectacular views. This event is organised by Cornwall Hospice Care. Not only do you get to explore an amazing part of Cornwall in a fully supported cycling event, but your entry fee goes to a very worthy cause.
St Ives Brewery Sportive
Another great event for e-bikes is the St Ives Brewery Sportive. This event takes place at the end of April 2023 and takes in some of the best scenery and coastal roads in the St Ives area. With two sensible route options of 38 and 49 miles, either route would be a sensible option for an electric bike. There is no payment in advance for this event – just turn up on the day, pay your fee and enjoy!
Top 5 Attractions in Cornwall Accessible by E-Bike
Camel Trail
This popular cycle route runs from Padstow to Wenford Bridge and offers stunning views of the River Camel and the surrounding countryside. It is usually included high on a list of the top 10 cycle routes in the UK. I have personally ridden the full Camel Trail several times and I never tire of it. It's best experienced outside of the holiday season, as during peak times it can get so busy, it ceases to be enjoyable. I only ride the Camel Trail in the Spring and Autumn, and I always avoid it during school holidays, weekends and Bank holidays.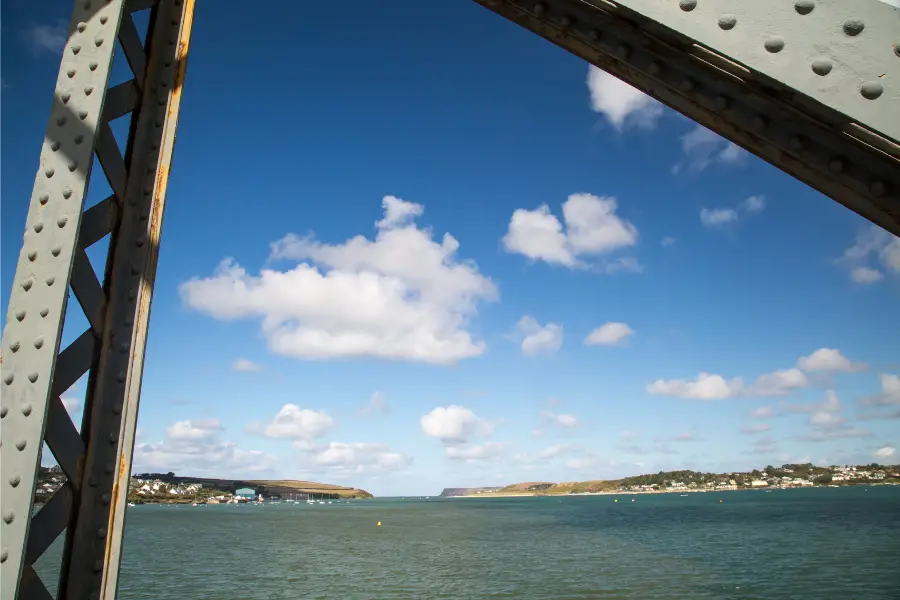 The Camel Trail is a total of 18 miles long, from Padstow to Wenford Bridge. So, you could park in Padstow and do the full 36 miles. At the other end, there's the village of St Breward, and the town of Camelford, and about 12 miles further is the stunning Tintagel Castle.
St Ives
This picturesque seaside town of St Ives is easily accessible by e-bike and offers plenty of attractions including the Tate St Ives art gallery, the Barbara Hepworth Museum and Sculpture Garden, and stunning beaches. For food, there's a great choice of pasty shops, fish and chips shops, and some very nice restaurants. The town does get very crowded during the peak tourist season and is best enjoyed in the Spring and Autumn.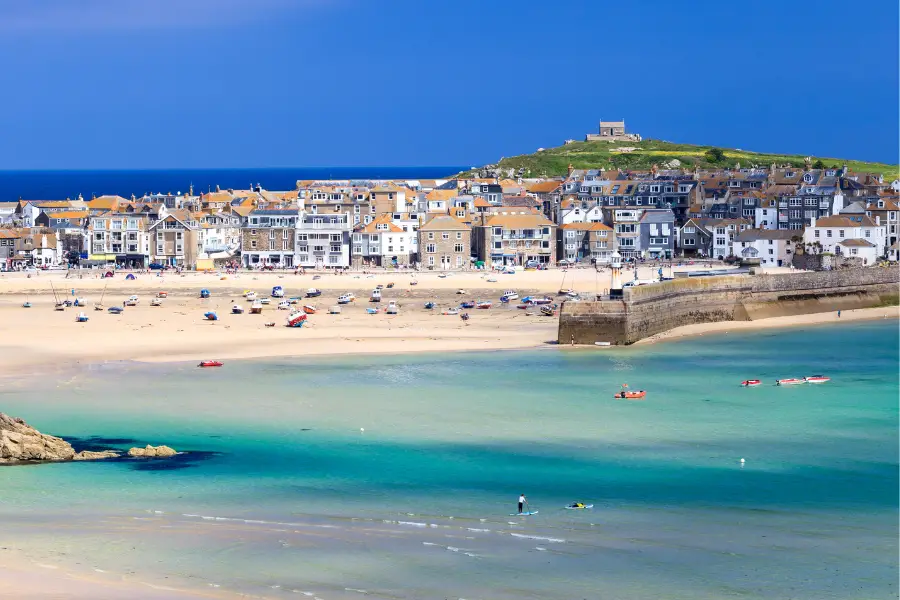 The Eden Project
No trip to Cornwall would be complete without visiting the world-famous Eden Project. This remarkable attraction features a range of biomes and gardens showcasing the diversity of plant life on Earth. It's located just outside the town of St Austell and can be easily reached by e-bike. The Eden Project is especially bike-friendly and has bike racks and luggage lockers available.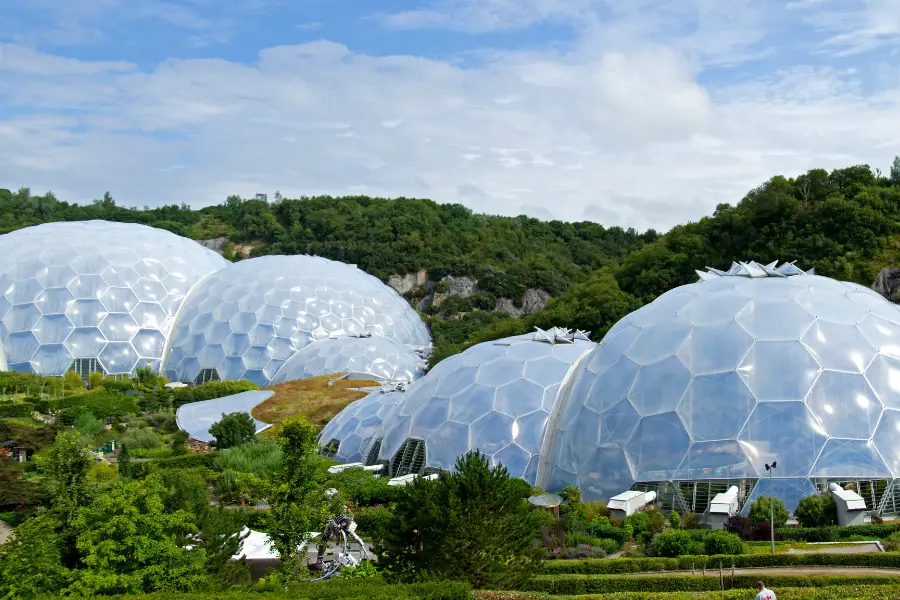 The Lost Gardens of Heligan
These gardens were lost for decades before being rediscovered and restored. They offer a unique blend of beauty and history and are a must-see for anyone visiting Cornwall. The gardens are located near St Austell and can be easily reached by bike.
Tintagel Castle
This historic castle is said to be the birthplace of King Arthur and offers stunning views of the Cornish coastline. It's located on the north coast of Cornwall and is only 12 miles from the end of the Camel Trail at Wenford Bridge, and easily accessible from the North Cornwall section of National Cycle Route 3.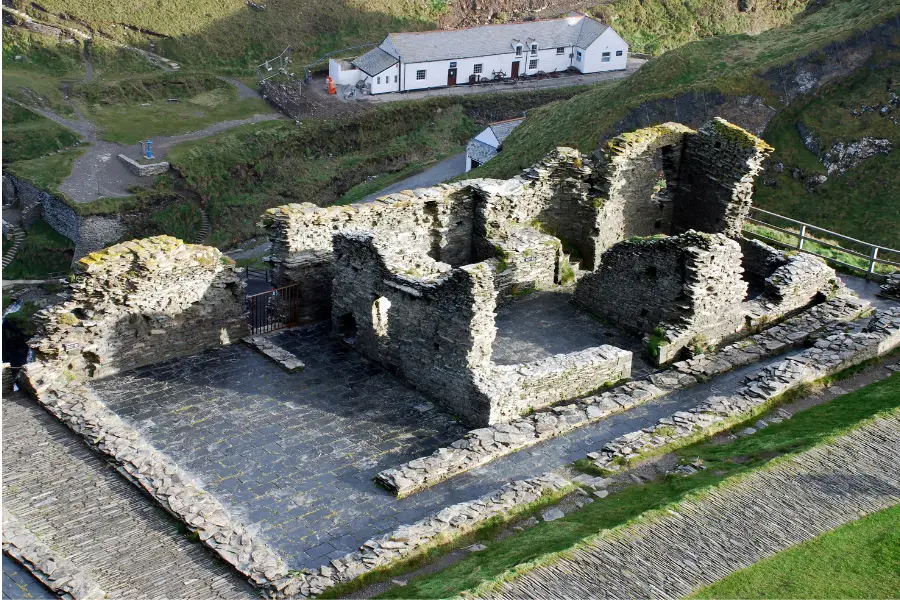 Conclusion
Cornwall is one of the top tourist destinations in the UK. Exploring the many hidden treasures by electric bike is a great idea, as the relentless steep hills can test even the most experienced of cyclists. With an e-bike you can take in the stunning scenery, without feeling shattered at the end of the day.
Cornwall has a strong electric bike community, and it's always worth checking out the local cycling clubs near where you're staying. There are a lot of e-bike-friendly social club rides now taking place all over the county.
Thanks for reading, and I hope you've found this article useful. If you have any questions about riding an e-bike in Cornwall, please leave a message in the comments section below, and I'll get back to you within 48 hrs.