I'm excited to hear that the new Mahle X20 electric bike system will soon be available on certain models of e-road bikes. This new system is an evolution from the X35 and promises to further blur the lines between e-bikes and regular bikes with its smaller motor, torque-sensing pedal assist, and new user interface. In this article, I'm going to be taking a closer look at this innovative new e-bike system to see what benefits it offers over the old one.
Summary
The e-bike world is always evolving with new technology being constantly developed. German company Mahle has been a big contributor in this field for years now. Their innovative X35 ebikemotion system has been the mainstay of lightweight e-bikes and in particular electric road bikes since it was first seen on the Orbea Gain D50 way back in 2018.
Since then the X35 ebikemotion system has been adopted by most of the major brands and can be found on Scott, Cannondale, Ribble, Colnago, Wilier, and many more, high-end electric road bikes.
X20 vs X35 What's Changed?
The new X20 system has several important improvements over the X35. Below I have listed all the new features.
Torque-sensing pedal assist. One of my biggest criticisms of the X35 was the lack of torque-sensing pedal assist. Although the pedal assist was very smooth, it still had a somewhat on/off feel to it. A torque sensor measures pedalling force exerted by the rider through the cranks and provides a much more natural and intuitive feel. The new X20 incorporates a torque-sensing bottom bracket – this will not only improve rider experience but should also improve motor efficiency and battery range.
Higher torque output. According to the Mahle website – the new X20 produces up to 55Nm of torque. This is a significant improvement over the 40Nm provided by the X35. This is claimed to improve efficiency by 8% and provide stronger support on steep hills.
Fast charging. Mahle has incorporated a smart charger in the X20 – this will reduce charging times and help maintain battery longevity.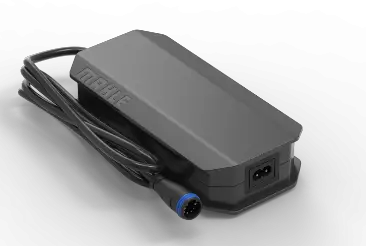 Automatic motor connection. This new system eliminates the need for motor cables. If you needed to remove the rear wheel on the X35, you had to unplug a connector. On the new X20, the plug is integrated into the dropout – you just unscrew the standard 12mm thru-axle bolt and remove the wheel as you would with a regular bike.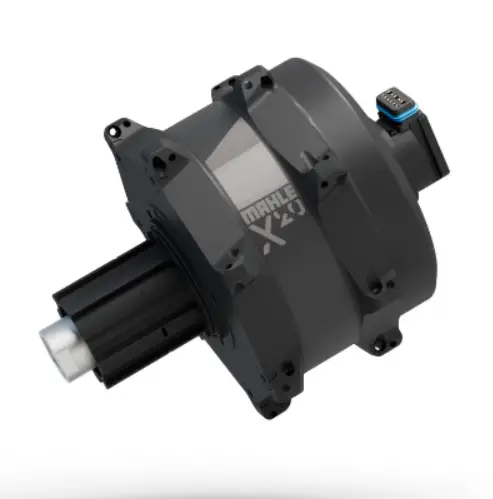 Improved user interface. A new integrated head unit provides more information – battery level, power assistance, plus warnings. Combined with a new-improved app that allows the rider to further refine the motor characteristics to suit their needs. There is also ANT+ connectivity so you can use power meters, heart rate monitors and, connect a Garmin or similar.
Updated algorithm. A new and improved firmware algorithm incorporates machine learning – the system will monitor and learn from your riding giving you optimum assistance and the best possible rider experience.
Less weight. Weight is everything on a road bike and the new X20 system has been further reduced in weight from 3.5kg down to 3.2kg. The motor unit now weighs only 1399g.
When will the Mahle X20 be available?
The new Mahle X20 is available now on a small selection of electric road bikes. Although these aren't available at UK dealers yet, I expect it will be some time before supply starts to trickle through.  I expect over time, the X35 will be phased out and replaced by the X20.  Below I've listed some of the e-bikes this new system is available on now.
Scott Addict eRide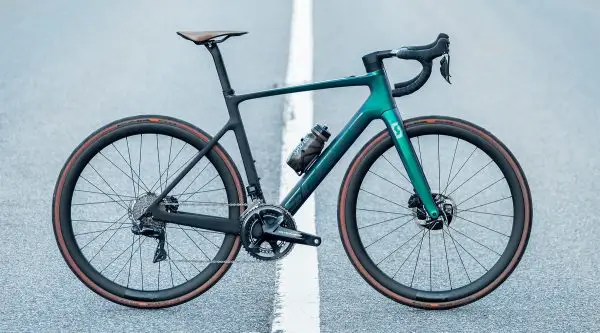 The latest 2022 version of the Scott Addict eRide will have the new X20 motor fitted. I've checked with some suppliers and it's not available to buy right now but should be available in the not-too-distant future. Weighing in at just 10.75kg, it's going to be one of the lightest e-road bikes on the market.
Wilier Filante Hybrid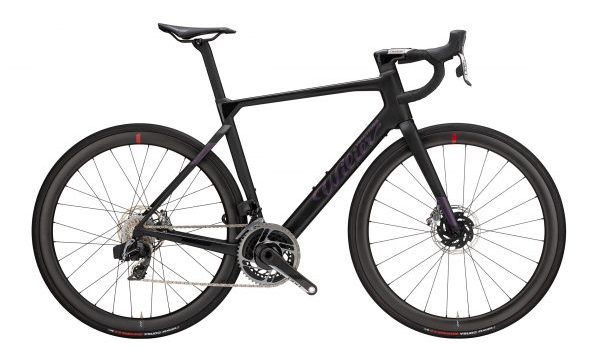 Wilier is another early adopter of the new X20 system. The Wilier Filante Hybrid looks gorgeous and will also come in at under 11kg. As with Scott, I haven't been able to find any dealers with this in stock yet, but I will update this article as soon as I know.
Conclusion
The Mahle X20 system looks like a big step forward in the search for the ultimate electric-assist system for electric road bikes. It won't just be limited to e-road bikes and I'm certain it will be used on electric gravel bikes and lightweight urban e-bikes as well. I'm looking forward to trying this out as soon as possible so I can give you my thoughts.
If it's as good as it looks, it is going to take electric integration to a new level. This new system will help keep the wheels turning. I've witnessed, first-hand the positive effect of the X35 motor keeping passionate cyclists on two wheels in their 70s and beyond.