High-performance electric scooters are still a bit of a niche market, especially when you take into account the laws in different countries. In this article I'm going to be looking at the new Kugoo Kirin G3 which offers a lot of performance at an affordable price.
Summary
Founded in 2015, Kugoo has established itself as a well-known name in the e-scooter world particularly in the budget, and commuter sectors. I've ridden their e-scooters in the past and have always been impressed with the quality and value for money.
The new Kugoo Kirin G3 is aimed more at the performance end of the market with a claimed top speed of 50km/h and a substantial 52v 18Ah (936Wh) battery.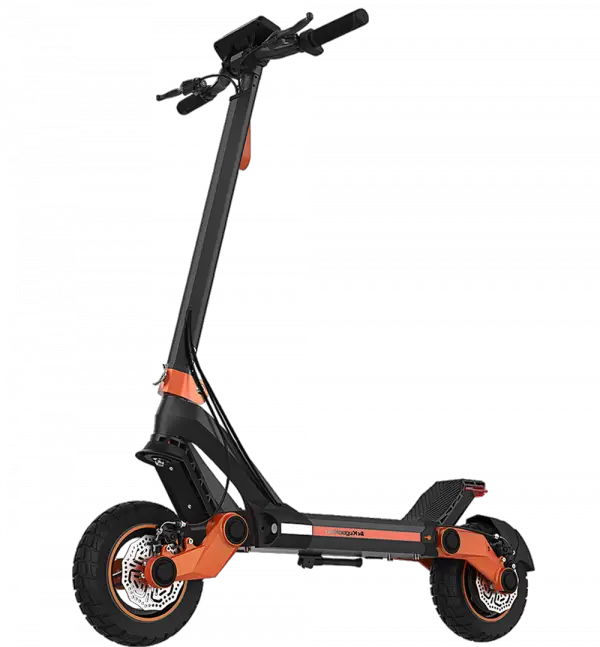 Most e-scooter laws in Europe have a cap on the maximum speed and power output, so I would imagine the G3 is going to appeal more to the off-road rider as its motor output and speed far exceed the maximum allowed in most countries.
I've yet to get my hands on a Kugoo G3 for a review, but looking at the specification I would imagine it's great fun to ride!
Specifications
The 1200w brushless rear hub motor has been designed for better heat dissipation which in turn should improve efficiency and performance.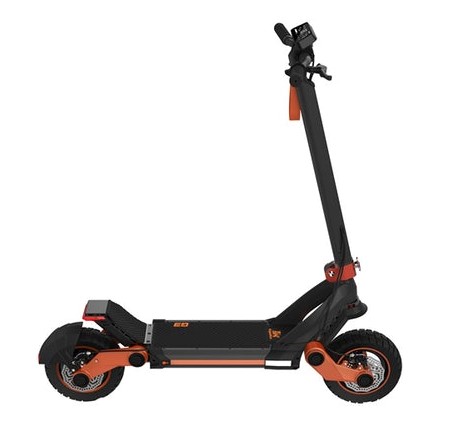 Using a 52v battery will ensure higher power output while keeping the current (amps) lower, this should also add to lower running temperatures and greater efficiency (over a 48v system). The claimed range of 60km is impressive, but I would imagine this is greatly variable depending on rider weight and the amount of power used – I reckon if you were hammering this around in full power, you'd probably run out of juice in half of that.
Another feature I like the look of is the large touch-screen display. The functionality looks impressive with important metrics like real-time battery voltage and temperature on display.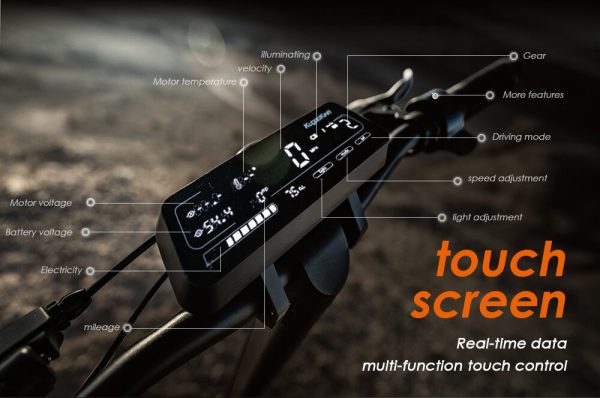 Other Features
All electric scooters need decent lights, and the Kugoo G3 has them everywhere! There are lights front and rear, a brake / stop light and lights on the side of the deck (each side).
Braking is provided by front and rear mechanical disc brakes with large 120mm rotors, the motor is disengaged when automatically when the brake levers are applied and there is a rear foot brake as an auxiliary backup feature.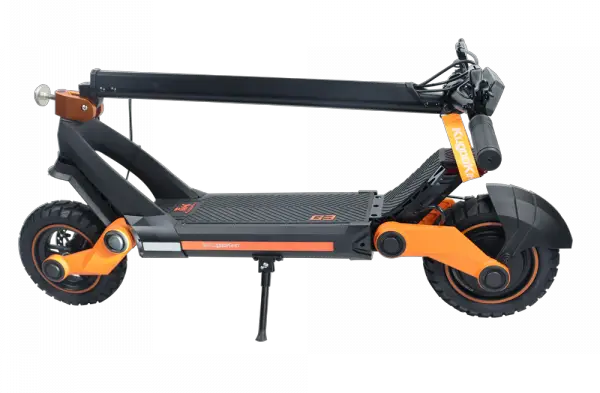 The front and rear suspension uses Thermoplastic Polyurethane (TPU)  bushes which should work well for the intended use and will help reduce the weight over conventional coil-sprung shock absorbers.
Tyres are pneumatic 10.5″ high-volume which should further enhance the off-roading abilities of this e-scooter.
Conclusion
Based on specification alone, I think the Kugoo Kirin G3 is going to be very popular. It's not the kind of electric scooter you want to be riding around the streets on as it's likely to get you into trouble. Having said that, if ridden sensibly and at the right speed you shouldn't draw any unwanted attention your way. It looks like a solidly built e-scooter and could be used for commuting if you just plod along at no more than 25km/h.
The 52v battery should give more than enough range for most riders and will be enough for an hour or so of off-road riding. Kugoo claims the scooter can easily climb a 20% gradient – I would imagine this is possible with a 75kg rider, but wouldn't be so sure with a 100kg+ rider aboard.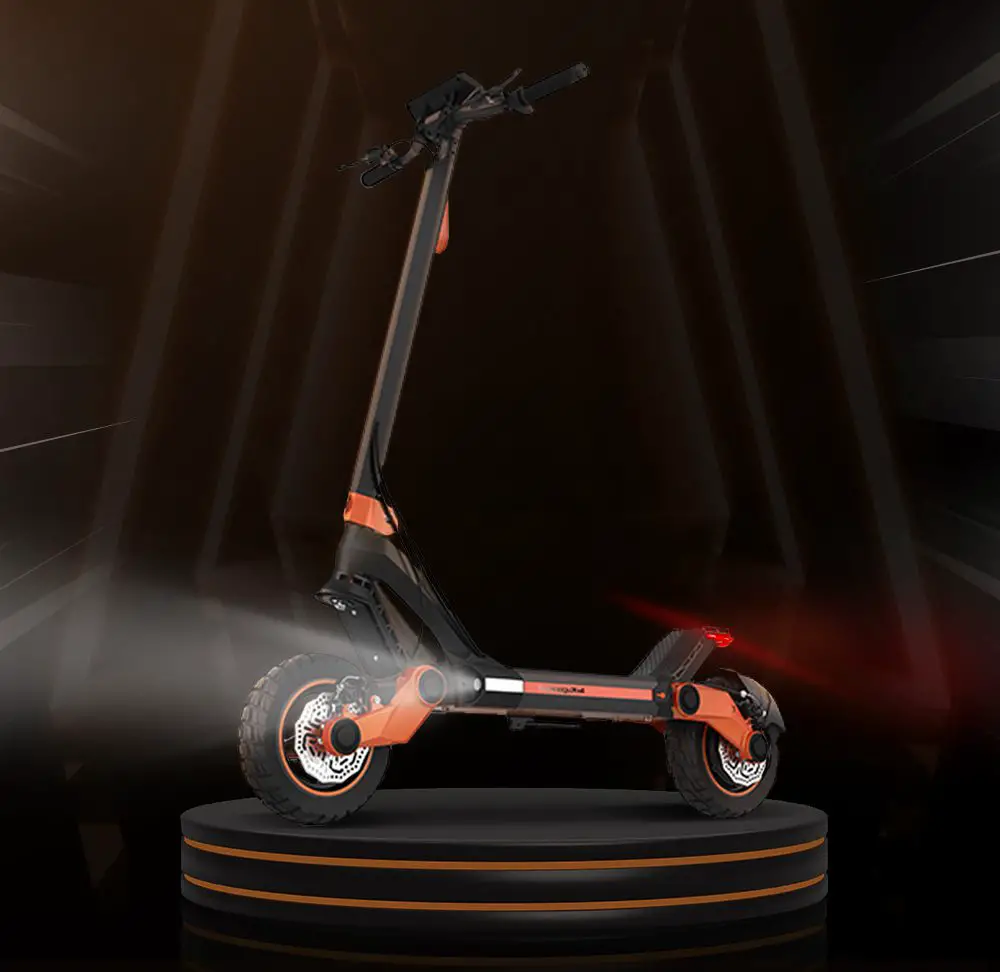 I like the look of the large touch-screen display and the fact that none of the important info has been left out. If you plan on using this off-road then being able to monitor the temperature will be very useful.
In conclusion, the Kugoo Kirin G3 looks great, the specification is very good (considering the price) and it looks well-built. If I can get my hands on one in future, I'll post a full and updated review here.
👉Check out the best electric scooters under £300 / €300