A lot of riders like the lightweight frames and fast-rolling properties of road bikes but with flat (instead of drop) handlebars. In this article, we're going to be looking at some of the best flat bar electric road bikes currently available.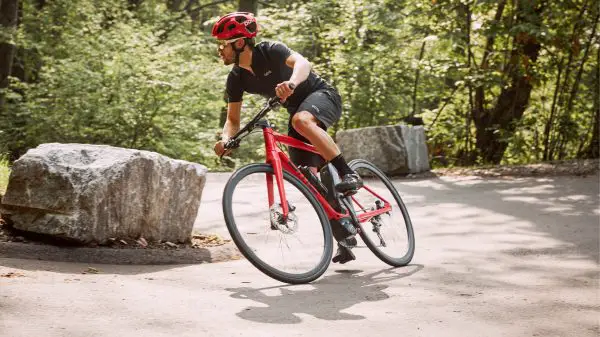 Introduction
It seems the kind of handlebar you have on your road bike is a bit of a contentious issue. This is especially evident when trawling through the many road bike forums online. There seems to be a die-hard element within the road cycling community who think fitting flat handlebars on a road bike is a sacrilege.
There's a clear difference between a hybrid and a flat bar road bike. Hybrid bikes are generally designed from the ground up and have more relaxed geometry than road bikes. They often have larger tyres, and in some cases suspension forks up front.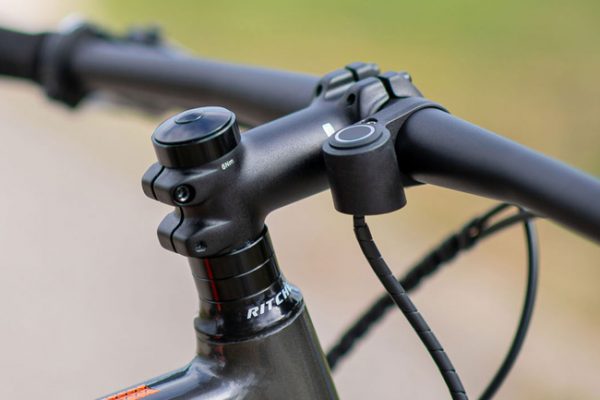 A flat-bar electric road bike will usually share the same frame as its drop handlebar counterpart. The frames used are usually endurance framesets making them more suitable for longer rides and commutes.
What are the benefits of flat handlebars (over drops)
Firstly, I'm not knocking drop handlebars. I love them, but I sometimes feel they're not the most practical set-up for day-to-day use. The aerodynamic benefits are certainly noticeable at higher speeds and in stronger headwinds, but for the average rider who spends most of their time below 20mph, I don't think they're necessarily the best option.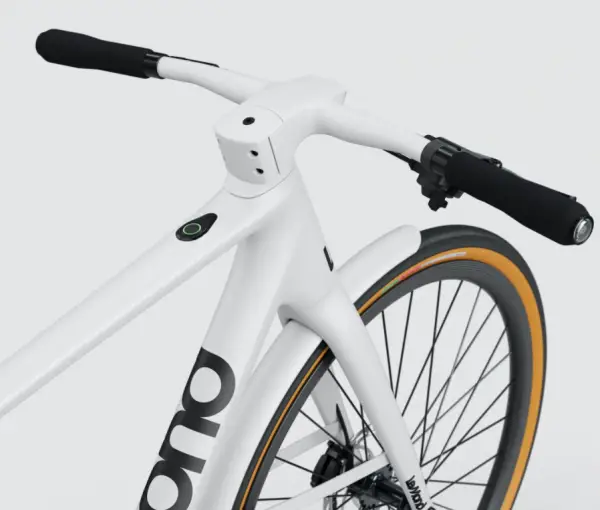 Better control = More confidence
Drop handlebars are generally quite narrow, with the average width across the hoods being between 40cm – 46cm depending on what size bike you buy. This can make the steering feel a little twitchy if you're not used to them.
If you're new to road bikes or have been used to riding a hybrid or mountain bike, making the transition can take a bit of getting used to. Also, the more stretched-out riding position of drop bars can be uncomfortable for some riders. This can be mitigated by flipping the stem or fitting ergonomic bars like the Specialized Hover.
The greater width of flat handlebars can give riders better control and more confidence and also help open up the rib cage, making breathing easier, which is especially useful on climbs.
More upright riding position
It's often argued that drops are superior as they give the rider multiple hand positions, which is true – there a three main positions: On the tops, the hoods and drops. But in reality, most riders ride on the hoods or tops. The drops are great for short sprints and descending at speed.  Being on the drops makes the rider more aerodynamic and lowers the centre of gravity making the bike feel more stable in fast corners.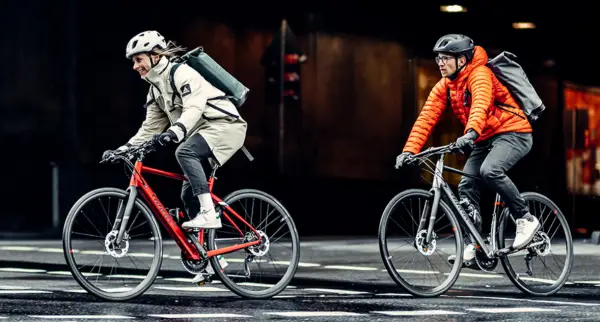 Flat handlebars are generally perceived to have just one position, which is true if you have regular grips fitted. You can, however fit ergonomic grips with bar ends which will give you a second position more akin to riding on the hoods on a drop handlebar (albeit much wider).
It's much cheaper to upgrade your gearing and brakes
If you have a drop handlebar set-up with Shimano Claris 2 x 8 and mechanical disc brakes and wanted to upgrade to a Tiagra 2 x 10 hydraulic groupset, it would cost a considerable amount of money.
Drop handlebar shifting and braking systems are notoriously expensive. For example a pair of Shimano Tiagra 4720 2 x 10 Hydraulic shifters (with brake calipers) will set you back around £500-£600. The flat bar Tiagra 2 x 10 shifters cost around £80-£100 plus Shimano MT200 / UR300 flat-mount hydraulic brakes come in at roughly £80 for a set. This equates to a saving of £320-£400, which is a considerable sum of money for some people.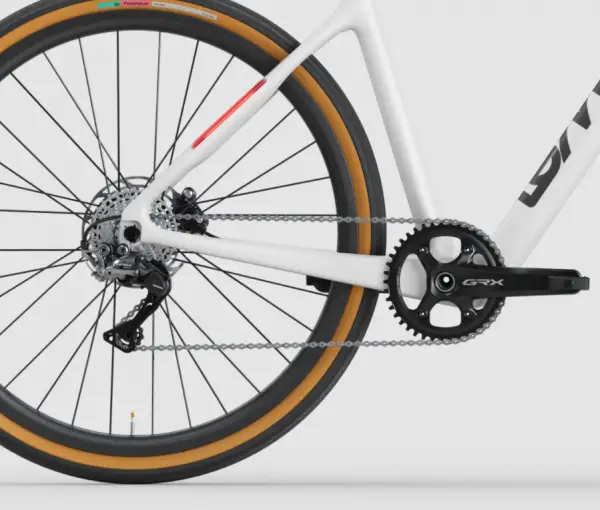 Then you need to factor in the cost of the derailleur, chain and cassette – this is a relatively small cost when compared with the price of the shifters.
Another thing to consider is accidental damage. We all try to avoid coming off, but if it does happen and an STi shifter gets damaged beyond repair, it's going to be more costly to replace. Due to their positioning, STI shifters are more exposed to potential damage as well.
How to convert from drop to flat handlebar
So you've decided that drop handlebars aren't for you but you like your bike and don't want to part with it. The good news is it's fairly straightforward to convert your bike from drop to flat handlebars, but there are a few considerations before you commit.
How much will it cost?
This depends on how much you change. If you're keeping your existing derailleur(s), cassette and crankset then it shouldn't be too bad. If you're going for an upgraded groupset (e.g. from 9 to 11 speed) then there will be more expense involved. If you currently have a hydraulic groupset then you'll want to use compatible flat bar brakes.
What parts do I need to convert to a flat bar?
Handlebars
The first and most important thing to buy is your handlebar. There's a massive choice of flat handlebars available from traditional mountain bike bars, to narrow bars.
Handlebar width is a personal preference. For me, the sweet spot is 660-680mm, but some MTB bars go as wide as 800mm. I like my bars to have a 20mm rise with a 6° upsweep and 9° back-sweep.

Stem
This is quite important if you're converting a drop handlebar bike. Road bike geometry is usually specifically designed with drop bars in mind and just fitting a flat handlebar can affect the way the steering feels. I advise fitting a longer stem, maybe 20-30mm long.
Grips
You can fit regular mountain bike-style grips but I prefer grips like Ergon GP3's or similar. As the name suggests, these are designed to offer more hand positions and be more comfortable by supporting part of your palm. I've done a few 100 miles-plus days in the saddle with these grips and never had any discomfort or numbing. You could alternatively just fit grips with alloy bar ends.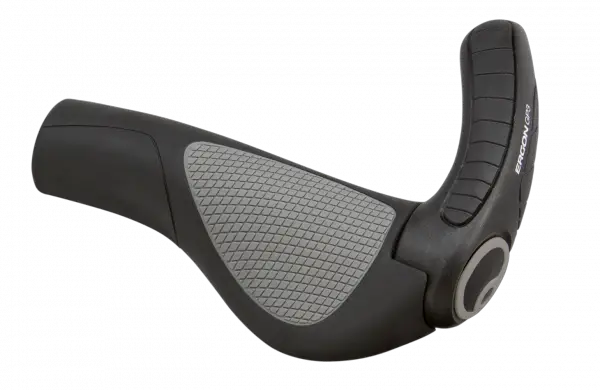 Gear shifters
Fitting flat handlebars opens up a whole new world of possibilities. You could simply buy the flat bar equivalent of what you already have (e.g. Shimano Claris or Sora) or you could try mountain bike shifters. Mountain bike derailleurs can be used with wider range cassettes (like an 11-42), giving you much lower gear for climbing steep hills. These are usually designed to work with a single chainring though, so if you have a typical 50/34 crank you may want to convert it to a single. If you do this make sure you fit a 'narrow-wide' chainring – this will help with chain retention in the absence of a front derailleur.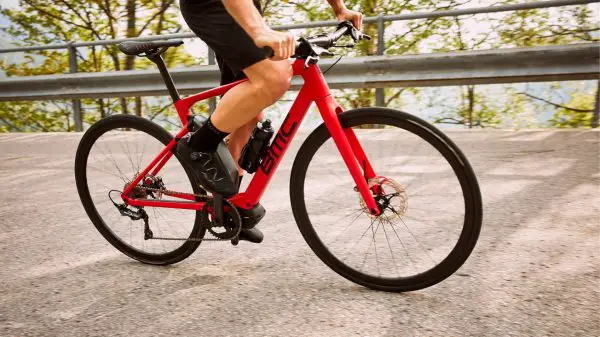 Brakes
If your current set-up uses mechanical disc brakes then it's cheap and easy to buy some matching flat bar brake levers. If you have a hydraulic groupset like Shimano 105, then you could retain the callipers and use Shimano BL-RS600 brake levers – these are cross-compatible.
Remember, if you're going to tackle the job yourself you will need the right tools. It's always wise to use a torque wrench, especially if your fork has a carbon steerer. Alternatively, if you're not confident doing the job yourself, get a local bike shop to do it for you.
The Best Flat Bar Electric Road Bikes
If you're thinking about buying an e-road bike but prefer flat handlebars, more and more brands are offering this option. Below I have listed 7 of the best flat bar electric road bikes currently available.
---
Orbea Gain M30 Flat Bar Electric Road Bike
The Orbea Gain M30 is a high-end flat bar electric road bike that uses the finest components. Featuring a full carbon frame and fork, the Gain M30 is adorned with the best Shimano components. There's Ultegra 2 x 11 speed gearing which offers crisp and precise shifting plus SLX brake levers with XT brake calipers.
Orbea was one of the first manufacturers to release a lightweight e-road bike featuring the X35 ebikemotion system and this model features the latest version. With 250w of power available in a super lightweight package, you can have the benefits of a regular bike and e-bike rolled into one!
---
Lapierre E-Sensium 2.2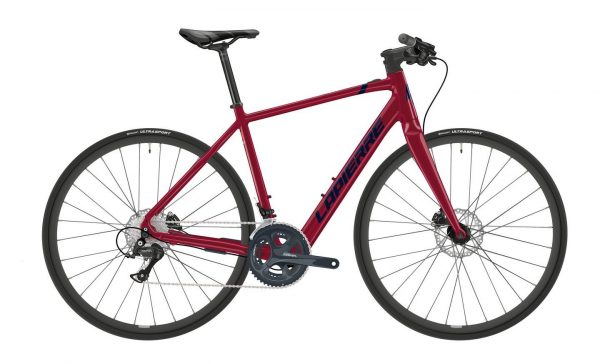 The Lapierre E-Sensium 2.2 is the flat bar version of their 3.3 drop bar model. At its current price of just under £2000, it's the best-value electric road bike currently available.
Using the same X35 ebikemotion system helps keep the weight to a minimum. There's Shimano Sora 2 x 9 gearing with flat-mount hydraulic disc brakes. The cables are very neatly routed through the stem and frame, giving the E-Sensium a very clean look.
This model uses the same frame as its drop-handlebar counterpart and is a true road bike in every sense. Check out my full review of the Lapierre E-Sensium 200.
---
Ribble SL e Flat Bar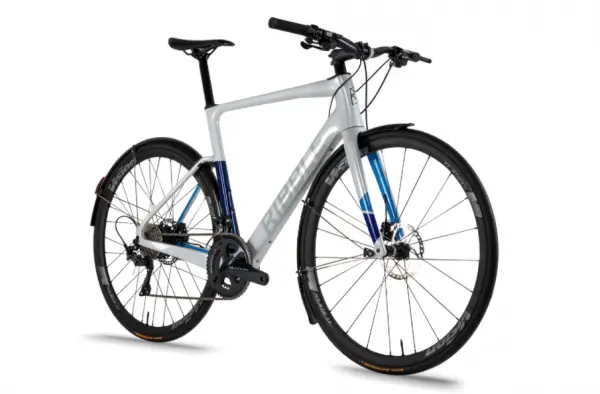 Ribble cycles popular SL e Endurance e-road bike was for a short time available in a flat handlebar option. Unfortunately, this option is no longer listed on their website, but I would imagine they'd be happy to accommodate a request as their bikes are custom-built.
Like a lot of the smaller manufacturers, Ribble is still experiencing supply chain issues as their bikes and e-bikes are in such high demand. If you're not in a rush I'd give their range of electric bikes serious consideration. I've had the benefit of testing them and they're great e-bikes and well-made.
Visit Ribble Cycles for more information
---
Giant FastRoad E+ 2 Pro
If you're looking for a flat bar e-road bike that's going to give a massive boost to your hill-climbing efforts, then the Giant FastRoad E+ 2 Pro is on another level. The Giant Sync Drive Pro motor (developed by Yamaha) offers a massive 360% assistance and 80Nm of torque in the highest power mode, making the Giant by far the most powerful e-bike in this selection.
This extra power does come with a weight penalty though, and the Giant tips the scales at over 18kg. It also has the most powerful battery in this group at 375Wh – this should give a potential assisted range of up to 70 miles.
There are Shimano Tiagra 2 x 10 flat bar shifters with an 11-34 cassette and 50/34 crankset, plus powerful Shimano MT201 / UR300 flat-mount hydraulic brakes. For more information read my review of the Giant FastRoad E+ 2 Pro.
---
Lemond Prolog
Weighing in at a measly 11.7kg, the Lemond Prolog is a super lightweight flat bar e-road bike that not only looks great but benefits from the latest tech. The Prolog has a full carbon fibre frame and finishing kit and features Shimano's excellent GRX Di2 wireless shifting. Electric assist is provided by the popular X35 ebikemotion system and is available in the US with 20mph assistance.
If I had to pick a favourite from this bunch, this would have to be it. It's a gorgeous bike, plus it's very light and has electronic shifting.
---
Wilier Cento 1 Flat Bar E-Road Bike
Iconic Italian brand Wilier has been around for over a century and has embraced the e-bike world with some fantastic bikes. The Wilier Cento 1 is another true flat-bar electric road bike. It benefits from a full carbon frame and fork and features Shimano's excellent 105 11-speed groupset with hydraulic disc brakes. Finishing off the package are fast rolling 700 x 28c Vittoria Rubino Pro G2.0 tyres.
The Wilier Cento 1 is another gorgeous e-bike that has an unmistakable racing pedigree.
---
BMC Alpenchallenge Sport One
BMC are another bicycle brand with a racing pedigree and their Alpenchallenge Sport One model offers road bike handling combined with the excellent Shimano Steps E6100 motor and 504Wh battery. This flat-bar e-road bike is heavier than some of the other bikes featured here but the mid-drive Shimano motor produces up to 70Nm of torque and 300% assistance. My e-bike uses this same motor and I never use it in anything above eco mode. I can squeeze about 100 miles out of a single charge with this battery.
The BMC Alpenchallenge Sport One weighs in at around 17.5kg and features an alloy frameset.
---
USA online e-bike retailers below
Online E-Bike Dealers in the USA
---
Conclusion
So what is the best course of action if you want the benefits of an e-road bike but with flat handlebars? Unfortunately, there's not a massive choice when it comes to flat-bar electric road bikes. Demand hasn't caught on and generally, most buyers are sold on the idea that a road bike has to have drop handlebars. There's also an image problem that flat bars don't really belong on road bikes and should only be reserved for hybrids and mountain bikes.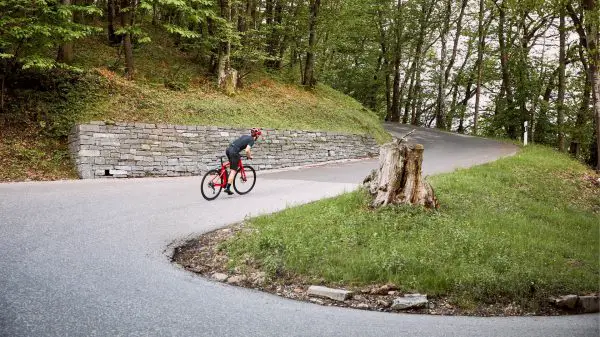 I've ridden thousands of miles on both my drop and flat handlebar bikes and I like them both. From my perspective, I generally feel a bit more chilled out riding the flat bar and push a bit harder on the drop bar. I tend to ride bigger mileages on my old steel-framed Trek as it just eats up the miles, and I can ride 100 miles on it without experiencing any discomfort.
My advice is to do what's best for you. I know a few guys who've converted their road bikes to flat handlebars and haven't regretted it. If you still fancy going for drop handlebars, read my article featuring the best electric road bikes in 2022.
Thanks for reading and please feel free to leave any questions below. I usually reply to comments within 24hrs.