When you purchase through links in our articles we may earn a small commission. Read our affiliate disclosure.
In this article, I'm going to be taking a closer look at the new Urtopia electric bike, which will go on sale in January 2022. The Urtopia uses an innovative, carbon fibre frame design with a whole host of high-tech features not usually found on electric bikes. I will be getting hold of a Urtopia electric bike to review early in 2022.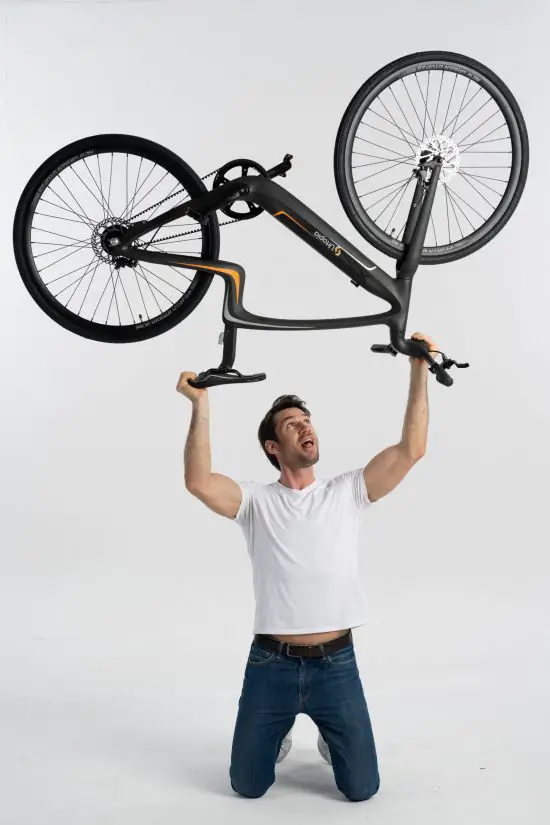 Summary
The urban e-bike market currently accounts for a very large slice of global sales. As more and more people realise the benefits of owning an electric bike, manufacturers have been busy designing the perfect e-bike for city riders. A lot of the innovation in this sector is coming from smaller brands, and the new Urtopia looks very promising indeed.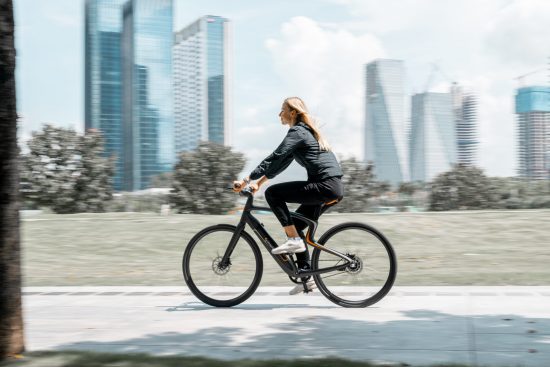 About Urtopia
Urtopia was started in 2020, with a vision of producing an e-bike that will take urban riders into 2022 and beyond! The unusual name is a mix of 'urban' and 'utopia' and exemplifies the underlying ethos behind the brand. With visionary designers like award-winning Mathis Heller on the Urtopia team and a successful Indiegogo crowd-funding campaign, it looks like the Urtopia e-bike is heading for success!
Visit the Urtopia website for more info
About the Urtopia Electric Bike
The most striking thing about the new Urtopia e-bike is the way it looks. There's certainly nothing conventional about the frame design and the Urtopia looks like a bike straight out of a futuristic sci-fi film. Apart from the way it looks, there's a whole host of high-tech features that set it apart from the competition.
Tech features:
Smartbar
Features voice-activated control, GPS navigation and wireless updates with a large dot-matrix style LCD.
Voice control
2 x Integrated noise-cancelling microphones and 3W box speakers, and speech recognition technology. Enables voice-activated control of e-bike functionality.
GPS and wireless connectivity
You can control the functionality of the bike via the Urtopia smartphone app. The GPS can inform the rider of the exact location of your Urtopia e-bike via Bluetooth, Wifi, and 4G connectivity.
Millimetre-wave radar
The millimetre-wave radar is a safety feature that can detect cars approaching from behind and notify the rider via a vibration warning from the handlebars. Seems like a great idea, but I'm not sure of the practicalities of this in an urban environment as I can imagine it would become a little annoying. Although I can see it being useful in a countryside setting when riding down narrow lanes.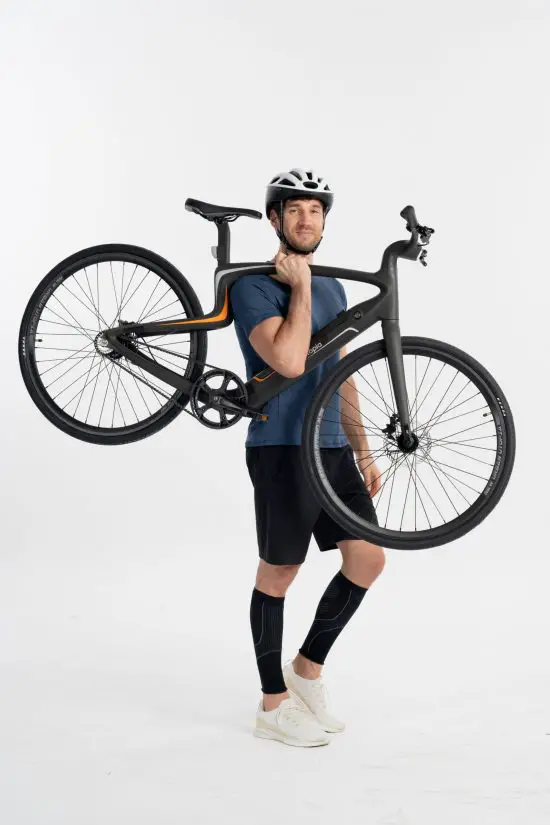 Gyroscope
A built-in Gyroscope monitors the bike balance and is a feature of the integrated anti-theft device, alerting the rider (via the app) if the bike is moved.
Fingerprint unlock
Biometrics are quite a recent addition to e-bike security and the Urtopia uses a GPS anti-theft, and keyless unlock: You can unlock your Urtopia e-bike using your fingerprint, or Urtopia APP on your phone. While locked, the Urtopia e-bike turns on a guarding mode to guard against theft, as well as GPS tracking so you always know where your bike is.
Electric assist components
Looking at the spec, the Urtopia uses fairly standard components for the electric assist. Hub motor technology is nothing new but it does provide a reliable foundation for the rest of the bike.
The 250w brushless, geared rear hub motor benefits from torque-sensing pedal assist – this kind of pedal assist provides a much more 'natural' feel to the e-assist, it also increases motor efficiency as it's only working when there's measurable rider input.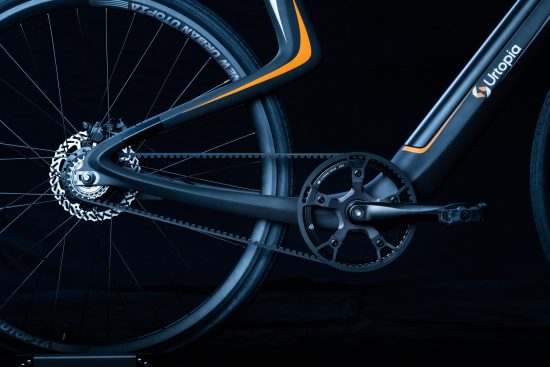 Small hub motors like this are designed to be easy to pedal when the e-assist is not activated. This means there is no pedalling resistance from the motor and the Urtopia can be ridden like a regular bike.
There are 4 different levels of electric assist to choose from plus an unassisted mode for regular riding.
Battery
The integrated battery has an energy capacity of 360Wh and uses high-quality LG cells. This is quite a modest battery on an e-bike at this price, but given the lightweight nature of the Urtopia and the torque-sensing assist, I reckon a realistic range should be around 50 miles.
Bike components
To keep ongoing maintenance to a minimum, the Urtopia uses a single-speed design with a Gates Carbon belt drive. This design is perfect for urban cycling – the Gates Belt drive is quiet, has a very long service life and you won't have to worry about getting chain oil on your clothes. The only downside to this arrangement is the lack of gear range for climbing very steep hills.
Frame
The Urtopia's frame design is unusual, although I have seen similar designs in the past and Kestral have been selling road bikes with this design for some years. Way back in 1999, the Kestral KM40 Airfoil was the first moulded, composite frame designed completely with 3-D solid modelling techniques.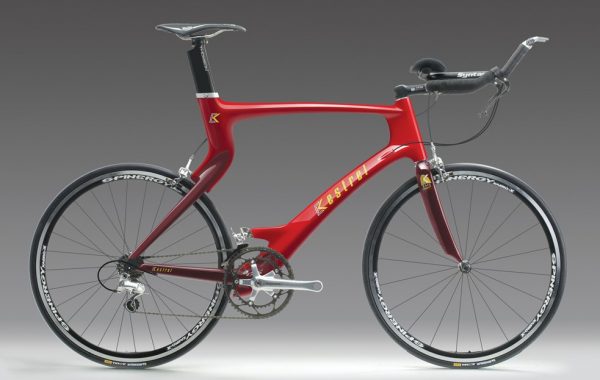 The frame is made from lightweight, but super-strong T700 carbon fibre, making the Urtopia one of the lightest electric bikes in its class and price bracket.
I can't comment on the Urtopia (yet) but reading anecdotal reports on the Kestral suggests this frame design lends itself to comfort and acceleration – two traits particularly useful for city riding.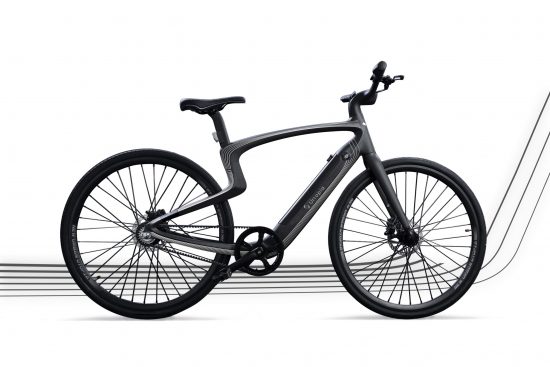 There will be two frame sizes available 48cm or 52cm, suitable for riders from 165cm to 200cm. I'm assuming the measurement is taken from the bottom bracket to the seat post insert, so there would need to be enough adjustment in the seat post for taller riders. Maximum rider weight is 110kg.
Finishing Kit 
All of the finishing kits (forks, seat post, handlebar) are made from carbon fibre, which further helps keep the weight to a minimum.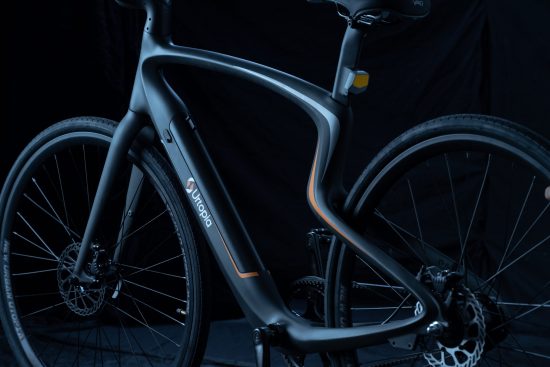 Gates Carbon Belt Drive
This system is becoming increasingly popular on city and touring bikes, simply because of the low levels of maintenance, cleanliness and quiet operation. Gate claims a belt will typically last up to 30,000km which is excellent.
Other components
The Urtopia uses hydraulic disc brakes although I'm not sure whether they're Shimano, Tektro or another brand. The tyres are specified as puncture resistant but there's no info on the manufacturer at this time.
Visit the Urtopia website for more info
Who is the Urtopia aimed at?
Although the Urtopia is marketed towards urban riders, I can see there is some appeal for leisure riders who are looking for a smart, high-tech e-bike to take on holiday or put on the back of a camper van. Because the Urtopia is so light, it's going to be a lot easier to mount on a bike carrying rack when compared with something like a 26kg Cube Kathmandu e-bike.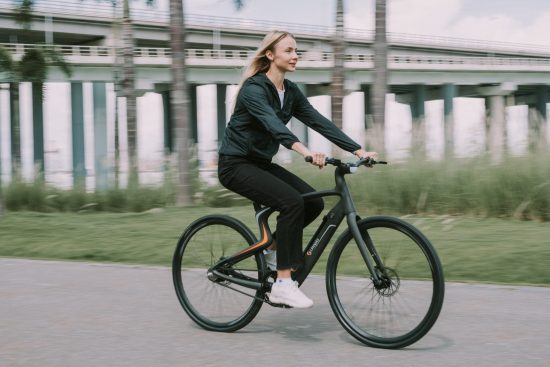 Conclusion
What do I think of the new Urtopia e-bike? Until I can get my hands on a sample to review, the jury's out. On paper, it looks very promising indeed and brings a breath of fresh air to the e-bike world. The design is bold and the technology is impressive. With an introductory price starting at $1999 for the US model and €1999 for the European version, it looks competitively priced (although this may rise substantially after the initial release).
The hub motor technology used is nothing new, but it is dependable and is further refined with the torque-sensing pedal assist. In future, it would be great to see a mid-drive variant utilising something like the Eviolo CVT hub gears or Shimano Alfine 11 Di2 wireless hub shifting – although this would add a substantial amount of money to the price.
At the time of writing, it's doing well on Idiegogo with plenty of support. I look forward to trying one out early next year and will update this article accordingly.