E-commerce giant Geekbuying.com has just announced the release of a new range of e-scooters. In this article, I will be taking a quick look at the new Eleglide electric scooter range.
Eleglide E-Scooters
Available from Geekbuying.com, the new range of Eleglide E-Scooters includes four different models – the S1, S1 Plus, D1 and D1 Master. Power levels range from 400w (for the S1) up to dual 500w motors on the D1 Master.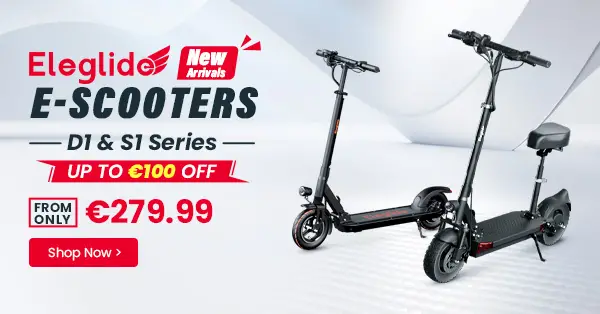 All of these electric scooters are very competitively priced with the S1 starting at €279.99 and the range-topping D1 Master coming in at €899.99. Geekbuying currently has these e-scooters in stock for shipping within the European Union (UK shipping is not currently available). The Eleglide range also includes some excellent value e-bikes.
⚠E-Scooters and the law
Electric scooters are becoming a very common sight in a lot of European cities, with many countries allowing their use within a legal framework. The unfortunate exceptions are the UK and Ireland, where you can only legally ride an e-scooter that is hired (plus you need a provisional driver's licence).  Although e-scooter use is becoming increasingly popular in the UK,  certain local police authorities have regular clamp-downs which involve confiscation and driving licence endorsements.
Eleglide Electric Scooter range at a glance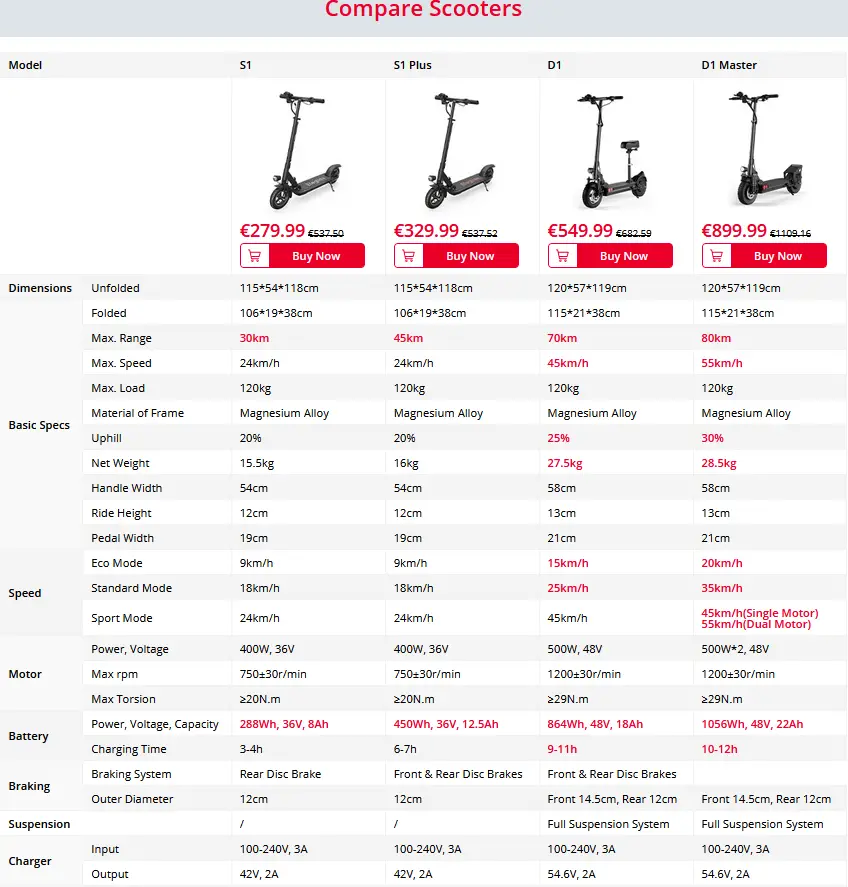 ---
Eleglide S1 and S1 Plus
The Eleglide S1 and S1 Plus are the same e-scooter but with different batteries. The entry-level S1 has a 36v 8Ah battery and the S1 Plus uses a 36v 12.5Ah battery. Both scooters use a 400w brushless rear motor and top out at a sensible 24km/h.
Starting at just €279.99 the Eleglide S1 offers excellent value for money for someone looking for a quick and easy way to get from A to B. Ideally suited to commuters in an urban environment, the S1 benefits from 3 power levels, a multi-function display, mechanical disc brakes and lights. The S1 uses a 36v 8Ah battery which will give a claimed range of 20-30km – this will vary depending on rider weight, terrain and power used.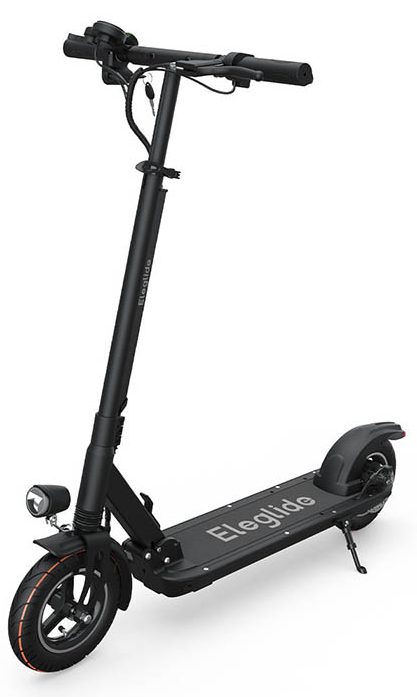 The Eleglide S1 Plus benefits from an increased battery capacity of 36v 12.5Ah, which will be ideal for riders looking for a little more range (up to 45km).
Buy the Eleglide S1 from Geekbuying
I like the Eleglide S1 Plus so much, it's featured in my latest article over on my other website – best cheap electric scooters under £300.
---
Eleglide D1
Moving up a notch we have the Eleglide D1 e-scooter. This comes in at an introductory price of €549.99 and has several benefits over the S1 model.
If you're after an electric scooter that's capable of tackling rougher terrain then the Eleglide D1 has been designed for that purpose. With front and rear suspension, dual disc brakes and high-volume 10″ x 2.5″ tyres. There's also a useful seat which can be removed if required.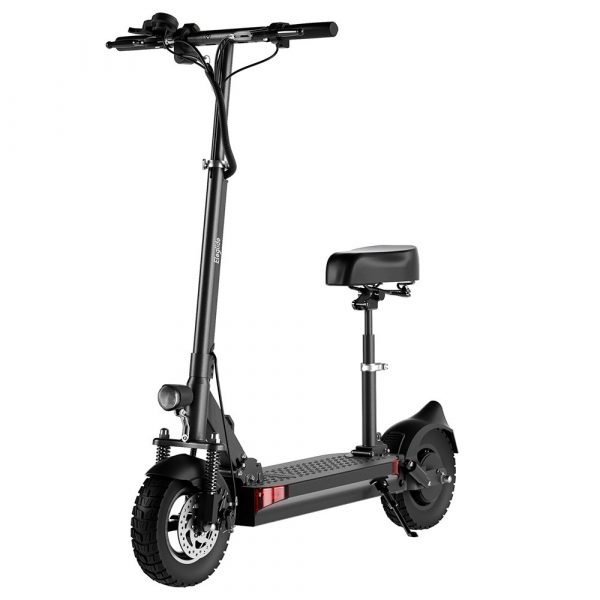 The most noticeable difference is the 500w brushless hub motor producing 29Nm of torque, powered by an 864Wh 48v battery pack. This should give a potential maximum range of up to 70km, with a top speed of around 45km/h (please make sure this conforms to your local laws).
---
Eleglide D1 Master
The range-topping Eleglide D1 Master looks like a lot of fun on paper. There are two 500w motors powered by a 1056Wh 48v battery which will give the rider a potential maximum range of around 80km.  The top speed is a claimed 55km/h, so you should check the law in your country before purchasing.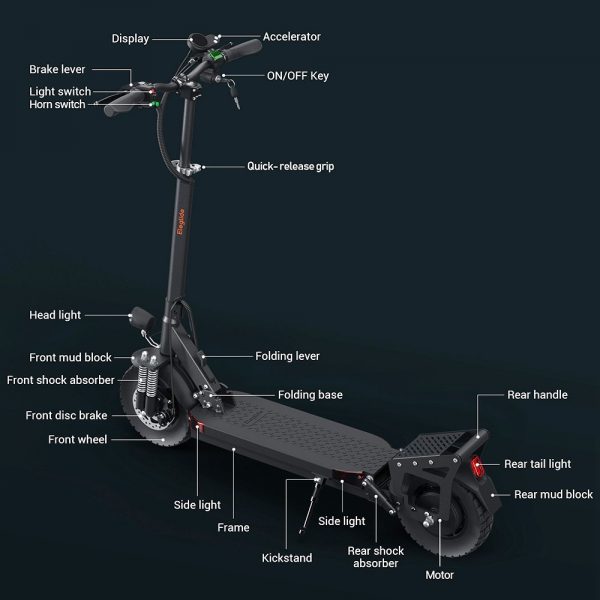 I've ridden similar 2WD e-scooters in the past and they're great fun – If I can get my hands on an Eleglide D1 Master for a full review shortly, I will post it here.
⚠ These high-powered electric scooters should be treated with respect and it's recommended to wear a helmet with protective clothing.
---
Conclusion
This new range of e-scooters looks excellent on paper. They are already selling well and have garnered quite a few positive reviews from buyers. If you're looking for a cheap electric scooter for commuting, I would recommend having a closer look at the Eleglide S1 Plus. If you are looking for something with a good turn of speed and off-road capabilities then the D1 Master would offer the best performance for the price.