One of the most iconic names in British motorsport has just released a range of very classy-looking e-bikes – Cooper electric bikes (of Mini Cooper fame) look amazing, and use some very innovative technology. There's something suitable for all riders, whether you're after a single-speed urban e-bike or maybe something for longer riders. There is also a classic mixte frame suitable for Women or older riders.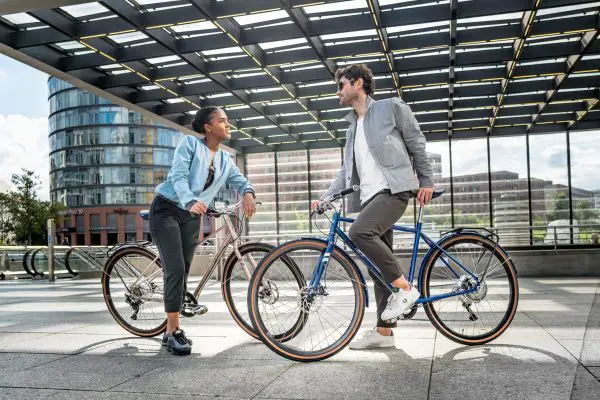 Summary
Mike and Charlie Cooper founded Cooper Bikes in 2009 to make innovative bikes for a city environment. More recently, Cooper has formed a partnership with German company Technibike to produce a range of electric bikes that blend classic British styling with modern e-bike technology.
What motor does the Cooper Electric Bike use?
Cooper electric bikes use the Zehus fully integrated 250w rear hub motor with a 173Wh battery. This motor is unique in the world of OEM e-bike systems as the motor, battery, and electronics are all housed within the rear hub. This kind of setup has its advantages and disadvantages.
The whole system weighs in at just 3kg, which is slightly less than the new X20 system from Mahle. One of the trade-offs is the small 173Wh battery capacity – this is tiny when compared with other e-bikes of a similar price. However, there's some clever tech used which should level the playing field a little.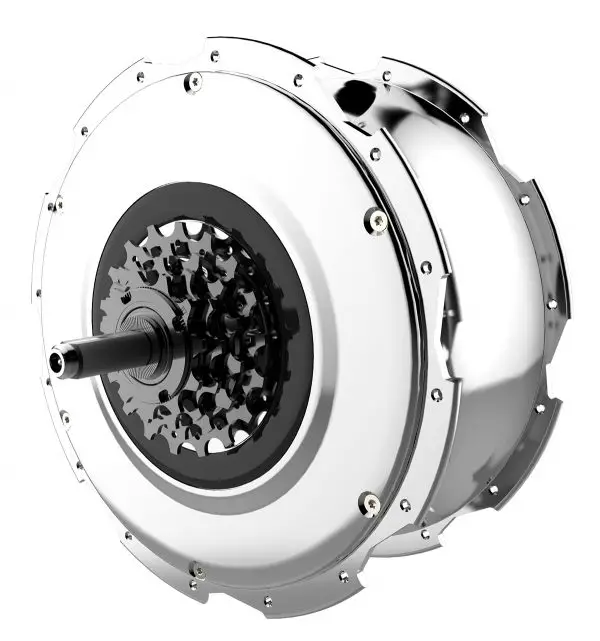 This system uses the Kinetic Energy Recovery System (KERS) which allows the motor to store energy and use it when needed. This system is activated by backpedalling, or when coasting downhill – according to Zehus it needs to be activated by a remote controller. I'm not sure how effective this system will be, but I would imagine at best it may increase range by a few miles if used correctly.
According to the Zehus website, this system can potentially be ridden indefinitely without the need for recharging. For this to happen, you would need to be constantly putting more energy back in than you were using. I'm a bit sceptical about this and would need to have one of these on a long-term test to confirm it.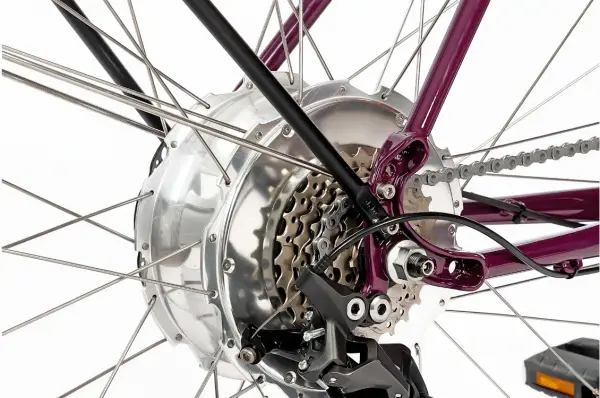 Performance-wise, the motor torque is a claimed 40Nm which puts it on par with the X35 ebikemotion system. There's no external cadence sensor, so I'm assuming there is a sensor on the cassette (similar to the X35).
The Zehus looks like an interesting system, but having all that weight concentrated in the rear wheel isn't ideal. I'd be very interested to hear from readers who own an e-bike with this system fitted.
The Cooper E-Bike Range
Having looked at the frame geometry, it looks like all the e-bikes in the Cooper range share the same frame (except the CS-1E). The frames are made from 4130 chromium-molybdenum alloy steel, which is heat-treated, low-carbon steel and of high quality. These frames should be very durable and long-lasting.
All of the components used are very similar. Microshift 7-speed rear derailleur with 11-24 cassette in conjunction with a 44t chainring is used on all models except the single-speed CS-1E.
Braking is provided by Juin-Tech hydro-mechanical brake callipers – these will be comparable in performance to TRP Spyre and although they won't provide the bite and modulation of full hydraulics, they'll be more than adequate for most riders.
---
Cooper CG-7E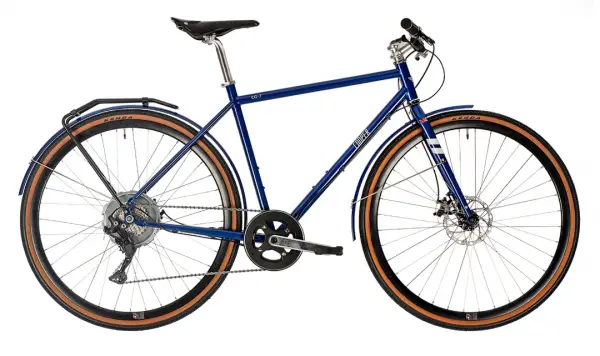 The Cooper CG-7E is a classy-looking e-bike designed for urban use. It's going to be ideal for the daily commute or, if you work for Deliveroo, Ubereats or Stuart, it would make a great electric bike to use for a delivery job. I can see this model being popular with weekend leisure riders.
---
Cooper CL-7E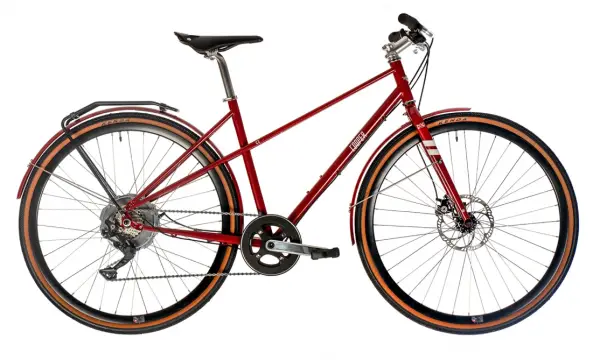 The Cooper CL-7E is the same as above but features a very stylish Mixte frame, making it particularly suitable for riders with limited mobility when it comes to mounting a bike. Cooper has used a classic design reminiscent of bikes from the 50s and 60s and I'm sure it will appeal to riders of all ages and abilities.
---
Cooper CR-7E
The Cooper CR-7E, also known as the Randonneur features drop handlebars, giving it the look of a classic touring bike. As with the other bikes, it features a comfortable Brooks C17 saddle and polished alloy finishing kit. The CR-7E also features a pair of lowrider front pannier mounts making this bike particularly suitable for weekend adventures or maybe even a spot of touring.
---
Cooper CS-1E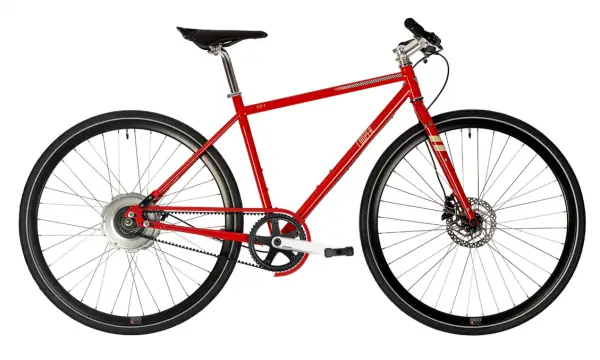 The Cooper CS-1E is a classic single-speed design using the latest in drive technology. The Gates Carbon belt is the ultimate in low-maintenance riding – no more getting chain oil on your legs or trousers.
This bike has a slightly different frame than the other models and also features Shimano Hydraulic disc brakes. This frameset is made from Reynolds steel, although I couldn't find what grade on the website – it's probably Reynolds 520 or 725.
The CS-1E will be great for city riders who want the simplicity and low maintenance associated with a belt drive single-speed.
---
Conclusion
I'm a big fan of steel bikes, I love the look of classic steel tubing. It's a durable material and has a certain feel out on the road. My road bike is made from Reynolds 725 steel and it's incredibly smooth. It's always surprised me that you don't see more e-bikes made from high-quality steel. To me it's the perfect material – it's an incredibly strong and versatile material.
All of the Cooper e-bikes featured here cost around £2000 or more, so they're not cheap. On paper, they look really good, but I'm not convinced of the practicalities of having an e-bike with a battery capacity of under 200Wh.  If the regenerative system works as well as is claimed then it may not be that much of a problem.
I think these e-bikes will appeal to riders who are looking for something a bit different. There's a market for retro-styled steel e-bikes and it will be interesting to see how they do.
If I can get my hands on one for a review shortly, I'll post a full article here.
Visit Cooper E-Bikes for more information
If you happen to buy one of these, please feel free to share your thoughts in the comments section below.