ebikechoices is supported by its audience. When you purchase through links on our site, we may earn a commission. Learn more
What to see at the inaugural London eBike Festival
● London eBike Festival joins the Cycle Show at Alexandra Palace, 22-24th April
● Some of the biggest names in the cycling industry will be showcasing the latest and most exciting bikes and technology across two dedicated exhibition halls.

April, 2022; This April sees the inaugural London eBike Festival in partnership with Shimano Steps head to London's Alexandra Palace alongside the Cycle Show, the UK's largest and longest-running cycling exhibition. The event, taking place from 22-24th April, is set to showcase the latest bikes and technology from the electric bike scene at present.
Visitors will not only be able to find out all they need to know about the latest eBikes from across industry leading brands, but they'll also be able to test them out too on Alexandra Palace's two test tracks.
Ridgeback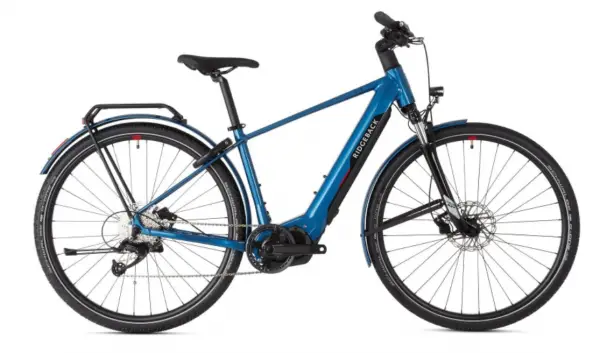 Ridgeback, the official bike partner of the London eBike Festival, have been making quality bicycles since 1983. Built with quality and style the latest Electron S1 and S2 eBikes are designed to transform the way you travel, making getting around fun, easy and efficient. Ridgeback will be showcasing and testing a range of their latest bikes over the three days. Visit website
GoCycle
The popular folding electric bike brand will have their full 2022 range of bikes on display and available for testing too. Visit Gocycle for more info.
Ribble
Appealing to the leisure eBike market, Ribble Cycles will have their latest range of electric bikes on display and to try out, including their new SL E Hero, in a custom colour to top it off. This fully integrated bike is designed to be one of the lightest e-bikes in the world, weighing just 10.5kg.
Honbike

Japanese brand Honbike recently announced the launch of its futuristic looking folding eBike in the EU and US. The London eBike Festival will be the first opportunity for consumers to see the bike up close and test it out too. The unique point about this bike is that it's dropped the chain and not replaced it with a belt-drive, but instead opted for a drive shaft sealed away in a protective case – something it claims will keep you rolling maintenance-free for up to 40,000km. Visit website
Mycle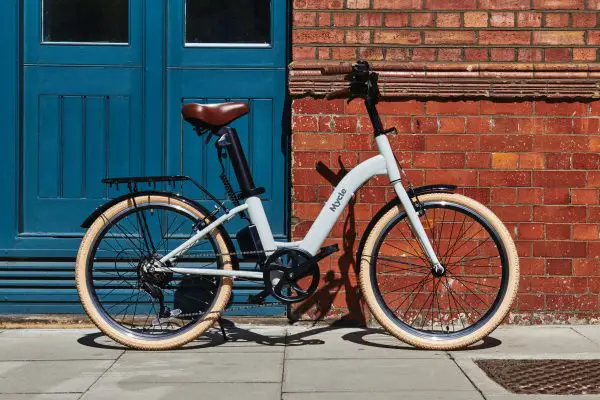 British electric bike brand Mycle will be launching something new and exciting at the show alongside showcasing and making available for testing their growing range of commuter and leisure eBikes. Visit website
Raleigh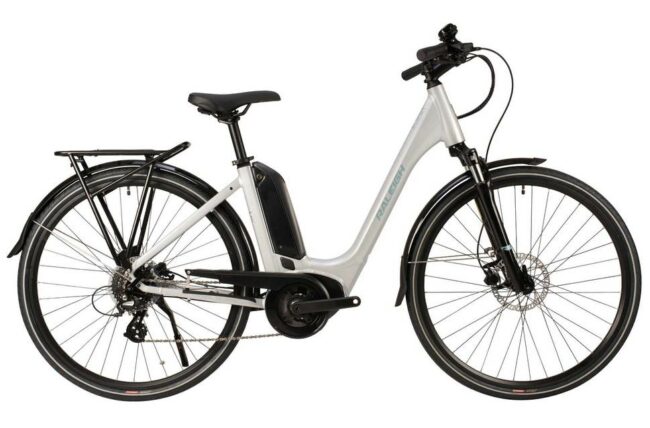 Raleigh, one of the world's oldest and best-known bike brands, will be exhibiting their leading ranges at the eBike Festival. Whether you're up for day-long rides through the countryside or just looking for the best way to nip to the office, you'll discover a selection of bikes to choose from, including the brand new Motus range at the show.
Specialized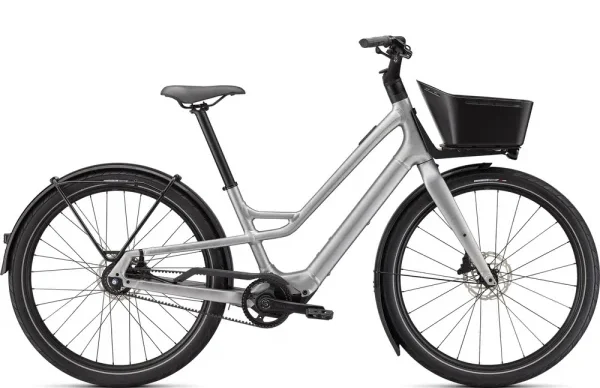 The industry giant will be displaying and demoing their new range of Turbo-Active bikes, including the all new Vado and Como, as well as their lighter weight siblings, the Vado and Como SL. Put them through their paces out on the test track.
Riese und Müller
Riese und Müller continue to produce outstanding eBikes for everyone who simply loves cycling, one of which is their latest Roadster, a sport and stylish leisure eBike.
Revolution Works

Based in Bristol, Revolution Works design and build their bicycles and conversion kits themselves. The newest model in their line up, the Whippet, is especially designed for commuters and will be on display at the show. Visit website
Canyon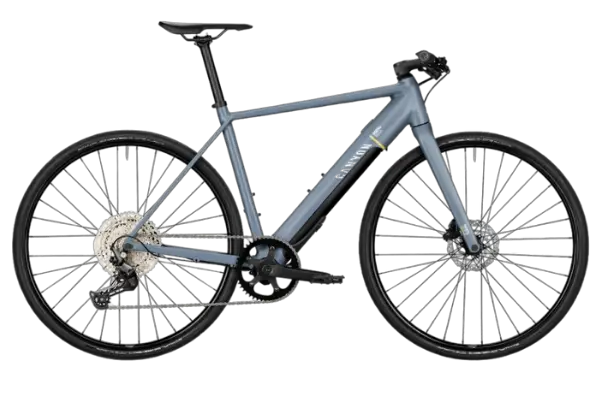 Whether you're interested in an electric bike for commuting, fitness, road cycling or mountain biking, you can widen your horizons with a Canyon eBike. Canyon will be showcasing a selection of their latest eBikes, from the Spectral:ON to the Commuter:ON and everything in between. Visit website
Wisper
Wisper have been at the forefront of the eBike industry since the company's inception in 2005. Based near Sevenoaks in Kent, Wisper offer everything from step-thru folding bikes to a new MTB all using the latest motor and battery technology. Visit website
EOVOLT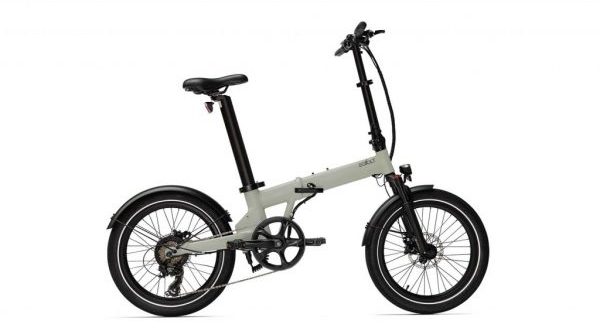 Continuing the theme of folding eBikes, another British brand EOVOLT will be showcasing their latest range of electric folding bikes that are designed to be powerful, lightweight and ultra-compact as well as good value for money. EOVOLT will be at the show with their latest 4 speed Morning bike. Tickets are still available at £16 for an adult ticket, £14 for seniors and students, £7 for children and kids under 5 go free. Entry covers both shows in one. For more information on the London eBike Festival powered by Shimano Steps, visit www.londonebikefestival.co.uk
Alexandra Palace
Alexandra Palace offers parking for more than 1,300 cars. Free bike parking will be available at the venue during the show weekend. A free bus shuttle will also be available running to and from Alexandra Palace station and Wood Green Tube Station.
www.alexandrapalace.com
Alexandra Palace Way, London N22 7AY
The Cycle Show
The Cycle Show is the UK's largest and longest-running cycling exhibition. Launched in 2002 by Upper Street Events Ltd at the Business Design Centre in Islington, the show rapidly outgrew its venue before moving to ExCeL and then to Earls Court in 2008. In 2011 the show relocated to Birmingham's NEC where it achieved record attendance figures. Cycling legends that have appeared at the show have included Sir Bradley Wiggins, Vincenzo Nibali, Mario Cipollini, Lizzie Deignan, Eddy Merckx, The Athertons, Manon Carpenter, Bob Haro and Sir Chris Hoy, plus cycling fans such as Lord Sugar, Davina McCall and ex-England rugby captain Martin Johnson.
In 2019, Upper Street Events was acquired by Immediate Media, the owners of BikeRadar, Cycling Plus, MBUK and 220 Triathlon, creating a combined reach of 3.85m cyclists across the company's channels.
In 2022, The Cycle Show will take the next exciting step on its journey, returning to London, this time at Alexandra Palace where it will co-locate with the launch of The London eBike Festival. The iconic venue will be packed with the very best cycling brands, while the parkland will host demo tracks utilising the famous steep climbs, giving visitors the chance to fully test ride the latest bikes while enjoying one of the
finest views of London's skyline.
www.cycleshow.co.uk
The London eBike Festival powered by Shimano Steps
The London eBike Festival powered by Shimano Steps was founded by Upper Street Events Ltd. The UK's first dedicated electric bike show was due to be held in May 2020, but is now all set for launch at the iconic Alexandra Palace from 22 – 24 April 2022. The event offers an opportunity for brands to meet with a highly-engaged, ready-to-buy audience eager to see the latest bikes. Brands will be able to demonstrate their electric bikes to enthusiast cyclists looking to expand their riding with a new eBike, an electric bike-curious audience of leisure riders, and a large community of commuters who have abandoned cars and public transport and are looking for the ideal two-wheeled solution, all in the heart of London on perfect test terrain.
www.londonebikefestival.co.uk