ebikechoices is supported by its audience. When you purchase through links on our site, we may earn a commission. Learn more
Frey Bikes are a well established e-bike brand who are known for their impressive range of powerful e-MTB's that utilise the excellent Bafang M620 mid-drive motor. This motor produces a whopping 1500w of peak power which eclipses anything offered by the big brand names. Their excellent range of Voyager e-MTB's come at a premium. Then, there's the legal aspect – due to restrictive e-bike laws in the UK and EU, you can't legally ride these e-bikes in public spaces.
When it comes to full suspension electric mountain bikes, choice is very limited below $3000, with only a handful of exceptions.The new Frey Evolve Neo is available in two build levels with the cheaper version coming in at under $3000, which is amazing value for money. Especially when you look at the spec – the latest Bafang M510 motor with a huge 672Wh battery. You would need to spend over $1000 more for a similar specification big brand e-MTB.
Frey Evolve Key Features:
The Frey Evolve Neo boasts an impressive spec sheet for the price and puts most of the big brand names to shame. Below, I've outlined some of the key features of both the Frey Evolve Neo ($2980) and Frey Evolve Neo Pro ($3580).
Motor: Bafang M510 mid-drive motor – this is Bafang's latest 48v 250w motor specifically designed for e-MTB's. Performance wise it's a viable competitor to the Bosch CX and Shimano EP8. Peak torque is an impressive 95Nm and peak power 580w. Pedalling support up to a cadence of 120rpm is also on a par with the competition. Motor weight has also been reduced to 3kg, bringing very close to both the Bosch and Shimano units.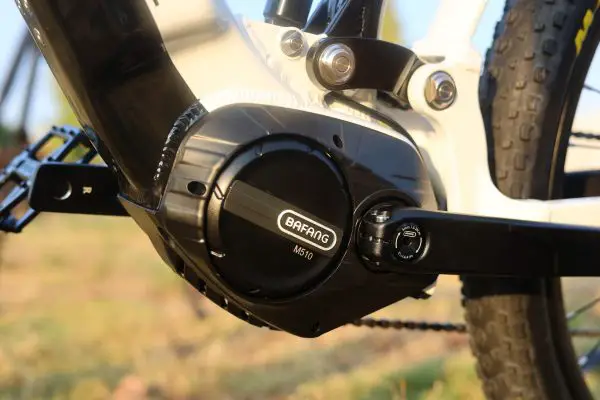 Display: The new DP C221 is reminiscent of the Shimano E7000 display and has loads of functionality including bluetooth – this allows Smartphone connectivity via the Bafang Go app.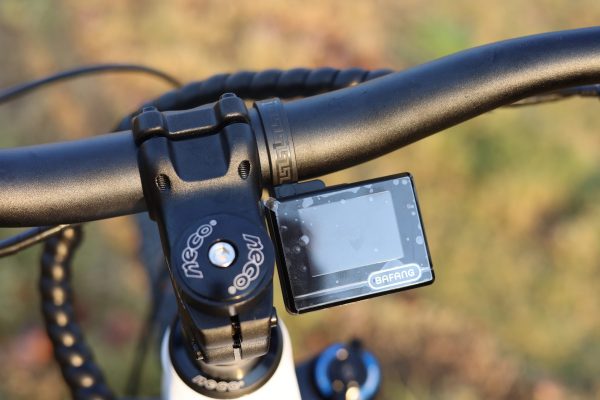 Partner App: The Bafang Go app allows the rider to configure and fine-tune pedal assist parameters so you can have the assist perfectly set-up for your individual needs. You can also maximise motor efficiency for longer rides.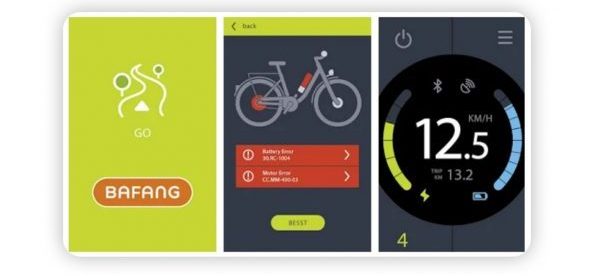 Battery: The 672Wh 48v battery neatly integrates into the downtube. I don't have the exact specification of the battery yet, but will update in due course.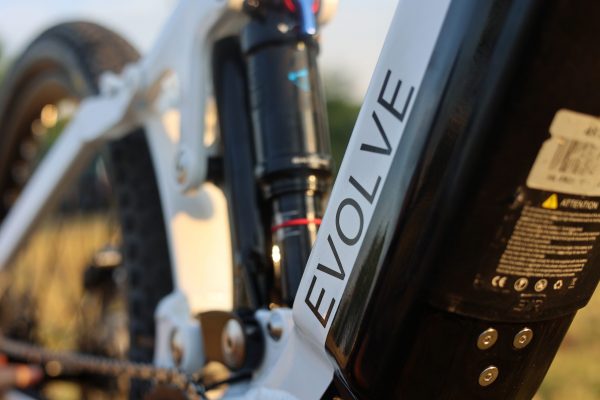 Suspension: High quality Rockshox Recon suspension forks up front give 150mm of travel. The Neo Pro version uses Rockshox Yari with an impressive 160mm. At the back there's a Rockshox Monarch RL.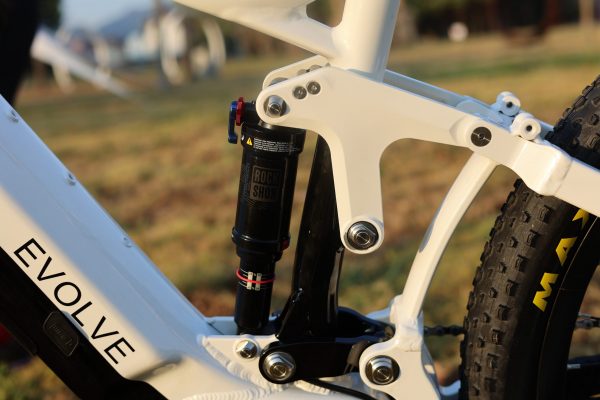 Brakes: Both models benefit from good brakes. The base model uses Tektro HD E730 4-piston calipers with the Neo using the excellent Magura MT5E 4-piston calipers. Both bikes have 203mm rotors front and back.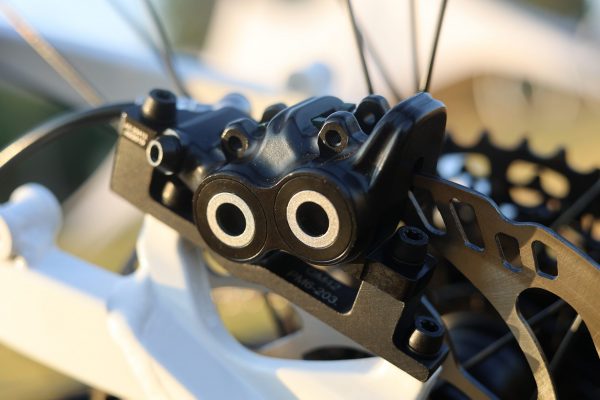 Drivetrain: The entry level Neo version uses SRAM X5 10-speed with an 11-40 cassette. The Neo Pro version uses SRAM NX 11-speed with an 11-42 cassette. I have ridden bikes with both of these drivetrains and they work flawlessly.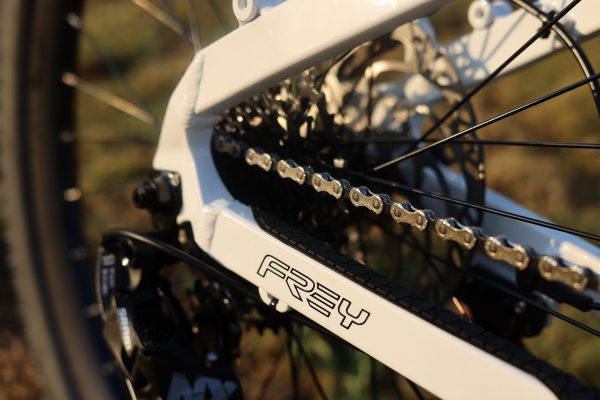 Tyres: Maxxis IKON 27.5″ x 2.8″ – A great tyre choice for demanding off-road riding.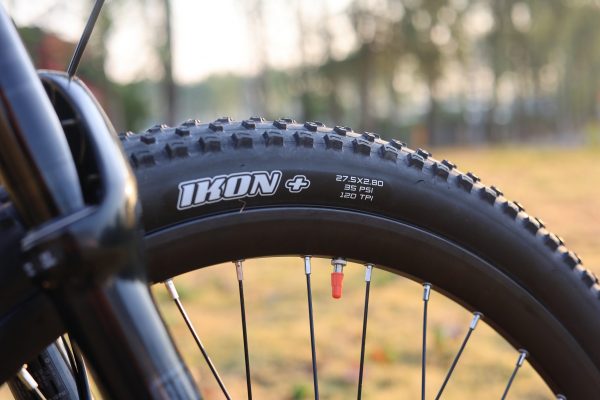 Both models have an excellent specification for the price. A dropper seatpost is available as an optional extra. For the US starting price of $2980 the Frey Evolve Neo offers unbeatable value for money. EU and UK prices are yet to be confirmed. I would say its nearest competitor would be the Decathlon E-Stilus which comes in at under €3000 and uses a Bosch motor. In the UK, the Voodoo Zobop is also a close competitor at £2999. But, neither of the above e-bikes have a 672Wh battery or have a 48v motor that produces 95Nm of torque.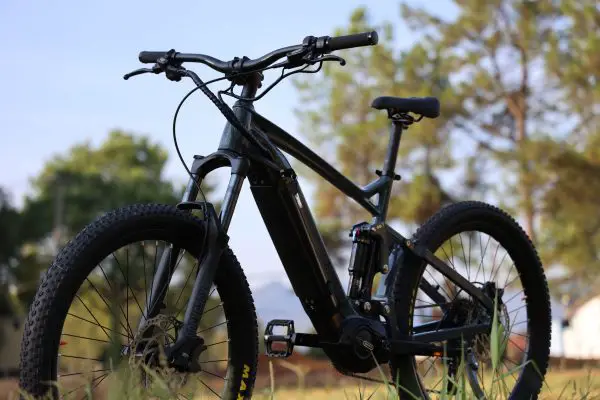 Conclusion
The Frey Evolve Neo range is a welcome addition to an already amazing e-bike range. Although lots of riders in the UK and EU aren't bothered by e-bike laws, many frown upon powerful electric bikes and would only choose to ride something that fits within the legal framework.
The specification beats everything else currently available in the highly competitive sub £3000 / €3000 price bracket. I've been in contact with Frey directly and I'll be getting sent an Evolve Neo to review as soon as they become available in the UK.
I can see the Frey Evolve Neo being incredibly popular in the UK and EU. The new Bafang M510 looks very promising indeed and brings the performance in line with the very best Bosch, Shimano, Brose and Yamaha currently offer. Having the 672Wh battery at this price point is also a big bonus as the other full suspension e-MTB's in this price range all use 500Wh batteries.
Watch this space for the full review – I'll be putting the Frey Evolve through its paces on my local trails on Dartmoor in the UK. Thanks for reading!
Visit Frey Bikes for more information on the Evolve Neo and Neo Pro